Michelin Star Ramen Is Only A Vending Machine Away - In Japan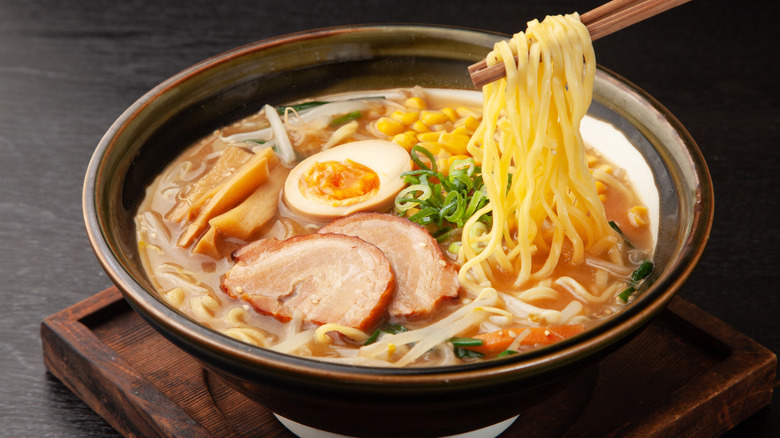 sasazawa/Shutterstock
If you're looking for strange vending machine finds, look no further than Japan. Where Americans are used to candy bars and soft drinks, those in the Asian country enjoy ice cream and alcohol. In 2016, the most sold vending machine ice cream flavors were chocolate waffle cone, cookies and cream, vanilla waffle cone, strawberry, and Belgian chocolate, per Live Japan. When it comes to alcohol, the various available types include beer, sake, and cocktails. Though patrons in Japan are allowed to drink in public places, you'll still need to scan an ID.
The biggest cultural shock for American visitors might be the edible insects. Also sold in vending machines, these insects are sold in mixed bug varieties, Zebra Tarantulas, chocolate-coated grasshoppers, Armored Tail Scorpions, and Rhinoceros Beatles. Whether you choose to try them out or pass them is up to you; either way, there's another famed Japanese delicacy that may be higher up on your popularity list.
One TikTok user was a huge fan of the ramen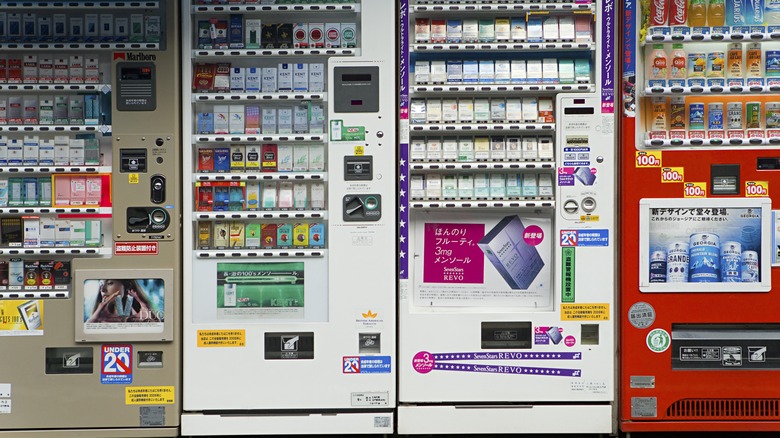 Image Source/Getty Images
A TikTok video displaying a ramen vending machine went viral, racking up more than 111k likes. "It serves famous ramen from all over Japan," the original poster explained, adding that for 1,000 yen (about $7.50 USD), she bought a Michelin-grade ramen. The meal doesn't come ready to eat, so it must be cooked at home, and its ingredients include tauco, bamboo, and mixed meats. "The noodles were amazing — definitely the best instant ramen I've ever had," she confessed.
Per Hype Beast, the vending machine can be found in Toyama City's Aris Shopping Center, and the Michelin star offering comes from JUNKSTORY. Nikkei Asia reports that vending machine startup Yo-Kai Express teamed up with ramen chain Ippudo in September 2022, which made it possible to install ramen machines in the United States at an affordable price. This concept is a bit different, as the ramen comes ready to eat. Although not yet a mainstay, the company is planning to expand its ramen vending machine presence in America. For lovers of authentic ramen, this may be something to keep an eye out for in major U.S. cities.