Yotam Ottolenghi Keeps His 'Ultimate Lunch' Simple With Elevated Butter Beans On Toast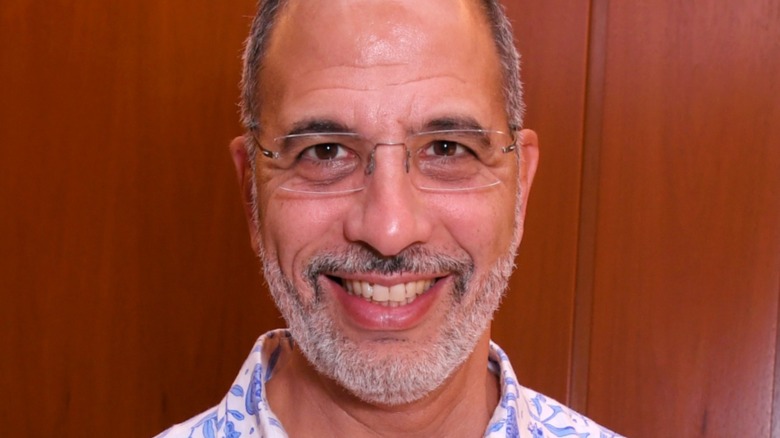 Chance Yeh/Getty
Weekday homemade lunch recipes should be judged by four criteria: Simplicity, affordability, healthiness, and taste. Unfortunately, most of us are forced to pick between one or two of these options. However, Chef Yotam Ottolenghi has helped those of us whose brains go blank when lunchtime rolls around by revealing his own quick, cheap, scrumptious, and healthy recipe that could pass most or all of these standards.
Ottolenghi has dressed up the most mundane of ingredients before, advising us on the best way to cook potatoes. He loves showing us how a simple, elegant recipe can transform vegetables that are normally sidelined into a mouthwatering main course. He does just this in his lunchtime recipe for "Cheesy Curried Beans on Toast," a recipe from his latest cookbook "Ottolenghi's Test Kitchen." He actually cooked the dish for Bon Appétit in a recent TikTok video.
@bonappetitmag

We learned a lot when @Ottolenghi and Noor Murad stopped by the test kitchen to show off some recipes from their new cookbook. Like the fact that cheesy curried butter beans on sourdough are *our* perfect lunch too. #ottolenghi #beansontoast
Beans and toast is a British dish, and British-Israeli chef Ottolenghi elevates it into a show-stopping and convenient treat that could brighten up your workday. Though Ottolenghi isn't a vegetarian himself, he has also received massive credit for popularizing tasty meat free-dishes as this one, which feels destined to become a work-from-home lunchtime hit.
How does he do it?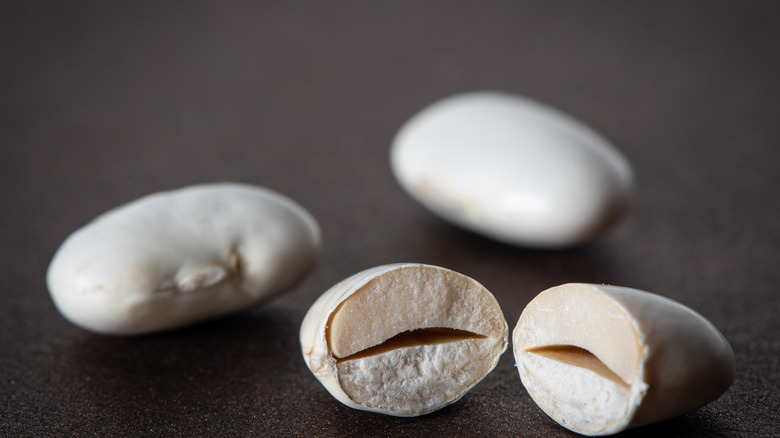 Francisco Romero/Getty Images
Ottolenghi adds a punch of flavor to the typical beans-on-toast recipe. He starts off by pickling red onions and green chilis in cider vinegar. This can be stored well in advance, which further cuts down on prep time. He assures us that pickling ahead of time is preferred. Ottolenghi then sautés ginger and garlic and adds curry powder, chili flakes, and cumin seeds. He introduces the pre-cooked butter beans (these can be cooked ahead of time or purchased canned, frozen, or dried), pointing out that butter beans are his favorite, but any cooked beans will do. 
He then toasts slices of sourdough bread with olive oil in the oven and gets to finishing the bean mixture. He adds cream, cheddar cheese, and cilantro to the beans and mixes them, spreading them atop the freshly toasted sourdough. He finishes the toasts in the oven, taking them out when the cheese and bean mixture is golden and bubbling. Lastly, Ottolenghi tops the toast with pickled onions and chilis. 
The star ingredient of Ottolenghi's recipe is undoubtedly the butter beans, which the chef has showcased in other recipes. These legumes are packed full of nutrients and rich texture, and they're considered identical to lima beans. They are also surprisingly filling and nutrient-dense, which makes them the perfect lunchtime protein source.