Aarón Sanchez Still Checks On Every Restaurant He Helped On El Toque De Aarón - Exclusive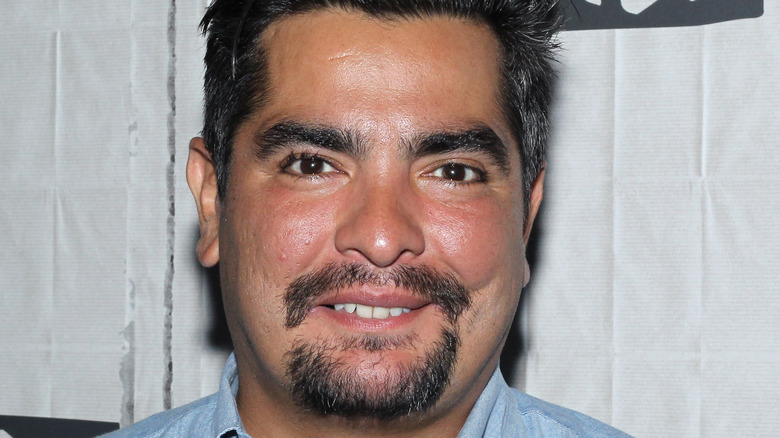 Jim Spellman/Getty Images
Aarón Sanchez is a celebrity chef whose many accomplishments include his judging skills on "MasterChef," a myriad of mouthwatering Mexican recipes, and now, being the host of the new television show "El Toque De Aarón." The six-part series drops today on Discovery Familia and showcases Sanchez improving Mexican restaurants around Los Angeles. While Sanchez focuses on the menus of the establishments, his co-hosts on the series, Cris Mercado and Ángel Riveros, take on the building renovations.
It's a classic restaurant fix-it series, with the unique point of the show being its representation of diverse Latin foods. During an exclusive interview, Aarón Sanchez told Mashed, "We're representing Venezuela, Peru, Ecuador, Mexico, Argentina." The "MasterChef Junior" judge continued, "We have this beautiful array of different restaurants that speak to how beautiful the Latin culture is." 
And don't worry — Sanchez doesn't just leave the restaurants high and dry after their menu and interior design upheavals. The Food Network chef makes sure to check on the eateries even after the cameras stop rolling.
Restaurants take time to be successful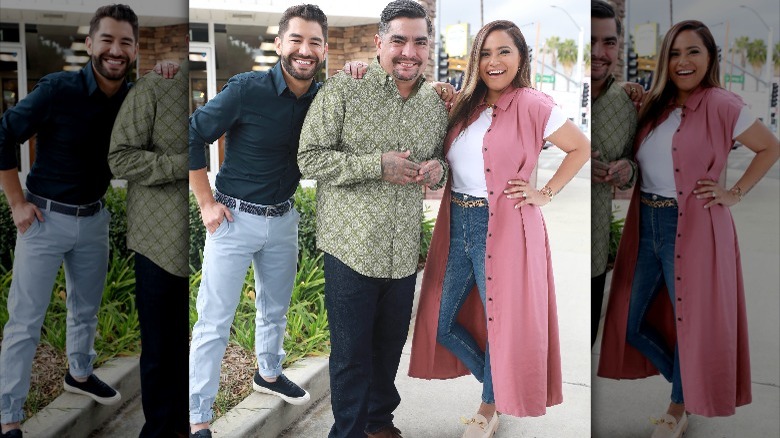 Discovery Familia
Aarón Sanchez explained that he still keeps tabs on the restaurants featured on his new series "because everything is a process." The "Taco Trip" star added, "We want to make sure [the restaurant owners are] excited about how they're being portrayed, they're excited to continue, whether it's a social media post or whatever it is, so they can continue to get that attention that they deserve." Sanchez's goal for this project is to celebrate Latino culture in the United States — and he does just that, by speaking in Spanish on the program and highlighting first-generation Latinos.
While the results of the show were extremely positive, Sanchez did reveal that restaurant owners had some trouble "relinquish[ing] control," which would often lead to "emotional breakdowns." We can only imagine how difficult it is to hand over your life's passion to someone else, no matter who it is! Sanchez described the emotional speed bumps as "this beautiful exchange of conversation and understanding," which we can imagine shines through the screen.
The 1st episode of "El Toque de Aarón" premieres tonight, April 17, at 10:00 p.m. ET on Discovery Familia. The series will also be available on Hogar de HGTV on April 19 at 10:30 p.m. ET. Keep up with Aarón Sanchez's latest culinary creations on his Instagram page.