What We Know So Far About Baking Championship's New Spinoff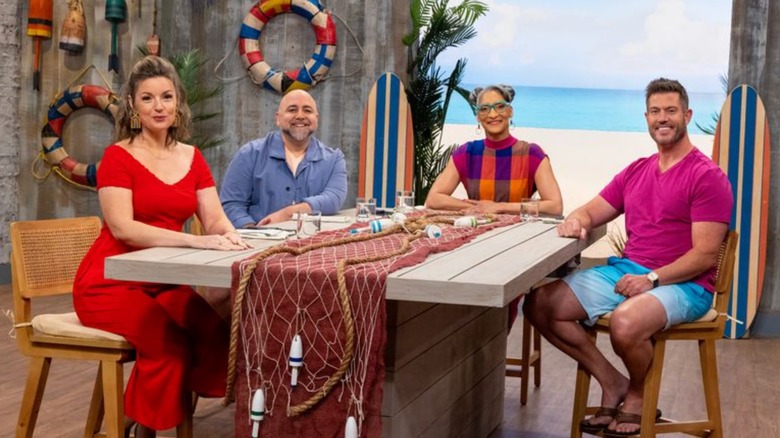 Courtesy of Food Network
For nearly a decade now, we've been blessed with the "Holiday Baking Championship." If that wasn't enough, Food Network added the "Kids Baking Championship" and "Halloween Baking Championship" in 2015, then the "Spring Baking Championship: Easter" in 2022. To fans' delight, the franchise recently announced that 2023 would also see the premiere of the "Summer Baking Championship."
Similarly to the other series, the "Summer Baking Championship" will pit 10 bakers against one another, with the winner taking home $25,000, according to Food Network. After premiering on Monday, May 15, with two back-to-back episodes, the remaining episodes will air at the usual rate of one a week, until only one contestant remains. 
To no one's surprise, Jesse Palmer will be returning to Food Network this summer as the host of the "Summer Baking Championship." Last year, Palmer resumed hosting duties of "Spring Baking Championship" after a five-year hiatus. He will be joined by Carla Hall and Duff Goldman, both experienced "Baking Championship" judges, as well as newcomer Damaris Phillips. The bakers include Alyssa Alcantara, Lisa Lu, John Boyle, Zoe Peckich, Ally Radziewicz, Anrika Martin, Kyle Davis, Kristina Krause, Yohann Le Bescond, and Carlos Pena.
What kinds of challenges will 'Summer Baking Championship' bakers face?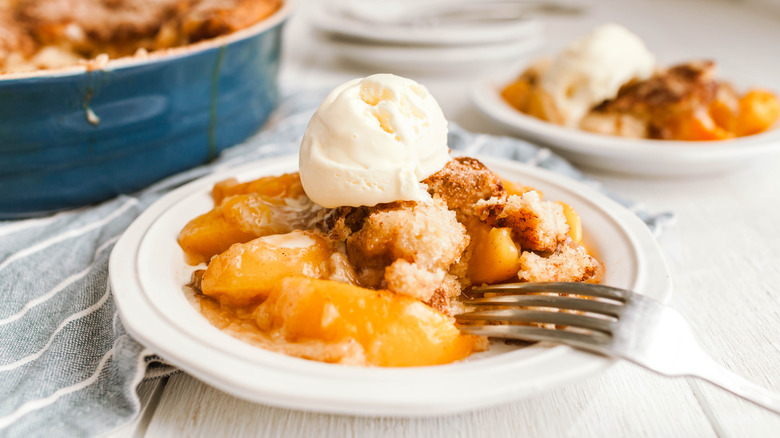 Kendra Reeder/Shutterstock
Like any other version of Food Network's "Baking Championship," the summer event will include all sorts of seasonal challenges that reflect the themes of summer. According to Food Network, the first episode tasks the bakers with creating doughnuts that look like water floats and a cake using "a gelatin water feature." According to a press release, bakers will also have to make Barbie-themed desserts as part of the buzz around the new movie. It's safe to say they won't be making the Starbucks Barbie Frappuccino, but we'll probably be seeing a lot of pink cupcakes. Just a hunch.
In later episodes, bakers will undergo challenges involving s'mores, ice cream sandwiches, and cobbler, which should have bakers reminiscing about those summer vacations of their youths. Naturally, the competition will also feature July 4th-themed challenges, wrapping up with a finale of fireworks and parade floats. At that point, it'll be a pretty small parade with only a few bakers left in the game, but it's the thought that counts.