As Odd As It Sounds, Tequila Is A Very Misleading Alcohol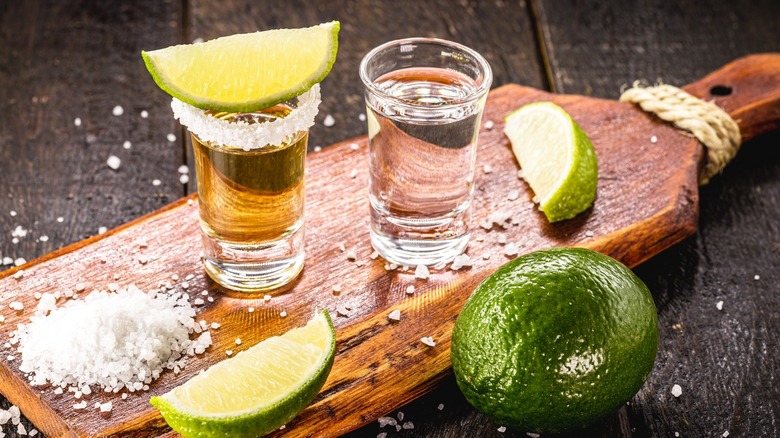 RHJPhtotos/Shutterstock
Do you know what goes into your tequila? It turns out, as odd as it sounds, that tequila is a very misleading alcohol. It is estimated that 70% of all tequila contains additives such as aspartame, in part because of loose labeling requirements and government regulations in Mexico, according to Punch.
The flavors you taste when you drink tequila may actually be something else entirely. In fact, many consumers may "not know what traditional tequila tastes like," spirits expert Rebecca Quinonez told VinePair. Why are these additives used? They affect everything from aroma and color to mouthfeel and potency of flavors.
The additive situation is further complicated by a lack of agave plants as the popularity of tequila surges around the world and suppliers feel pressured to produce more tequila. This situation may not improve, either, as Supply Chain reports that the global tequila market could grow by 88% in the next three years. While tequila demand outpaces supply, additives can allow manufacturers to artificially flavor products as if they are made with quality agave plants, hiding the faults of products made with shortcuts.
Some brands are transparent about their additive-free process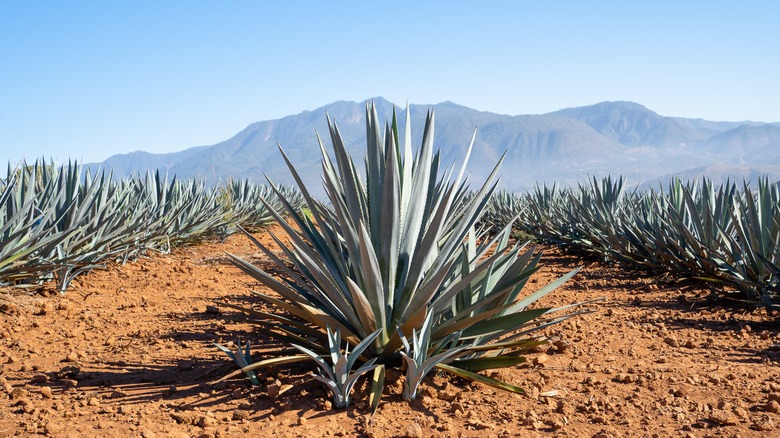 Jose de Jesus Churion Del/Shutterstock
The widespread industry acceptance of additives may be changing for tequila, though, similarly to how natural wine has started to reshape the wine industry in the United States and around the world. Tequila Matchmaker is one service created by tequila enthusiasts seeking to avoid bottles with suspicious additives. The group launched an Additive-Free Program in 2020, maintaining an active list of brands willing to provide transparency about their recipes and prove that their products do not have additives. There are at least four additives identified by the Mexican government as permitted, including glycerin, caramel coloring, oak extracts, and sugar-based syrup.
There's evidence that brands are acting on customers' increasing discernment. Patrón, for example, created The Agave Masters in 2021 as an educational resource about tequila, enabling bartenders and enthusiasts to study the company's "unbiased" research. The first module of the program is all about additives, exploring how they came to be and why companies use them in their tequila products. These kinds of spotlights on additives could be industry-changing as tequila's popularity grows around the world.