What Happened To Deux From Shark Tank?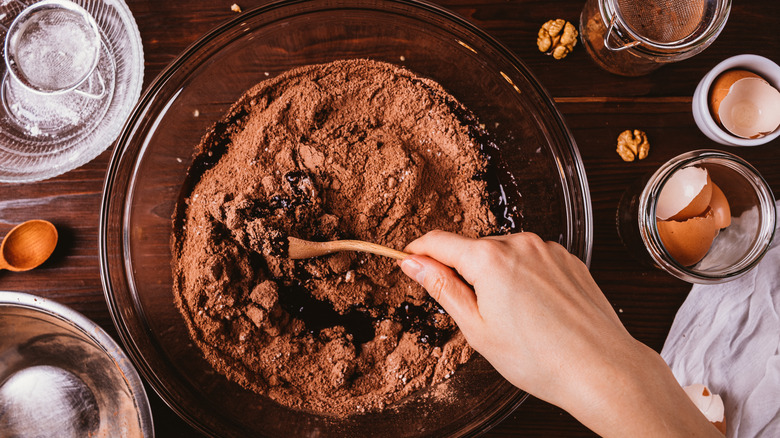 progressman/Shutterstock
Without a doubt, we've seen many variations of edible cookie dough on "Shark Tank." Companies like Cookie Dough Cafe and Doughp already filled the niche that was an egg-free, safe-to-eat cookie dough, but Deux took the industry a step further with cookie doughs that are vegan, gluten-free, and nutrient-rich.
Entrepreneur Sabeena Ladha appeared on the 13th season of "Shark Tank" to promote Deux. She asked for an investment of $300,000 in exchange for 10% equity, valuing her company at $3 million. By the time her episode aired in late 2021, Ladha had brought in more than $630,000 in sales for the year. As you can imagine, the sharks were impressed with Deux's growth, but none of them felt that making edible cookie dough was their strong suit. 
Unfortunately, Ladha and Deux walked away from "Shark Tank" without a deal, but their story was far from over. Deux is still in business today, with Ladha still as passionate about her product as she was in the shark tank.
Backlash over Deux entrepreneur's pink 'Shark Tank' suit
Unfortunately for Sabeena Ladha, the bad news didn't stop there. Not only did the entrepreneur not make a deal on "Shark Tank," but she also faced social media over her outfit. Just days after her episode aired, Ladha posted on TikTok about a series of misogynistic comments written about her. One comment fixated on her pink suit, while another man commented, "Woman was not dressed appropriately. Wouldn't have done a deal."
Meanwhile, Ladha's fans backed her up, reminding everyone that countless entrepreneurs have appeared on "Shark Tank" wearing t–shirts or pajamas without being attacked for it. On another one of Ladha's TikToks, fans pointed out that the pink suit matches the Deux aesthetic. Regardless, Ladha is still the real winner here, because even without a deal, Deux is now in more than 1,200 stores across the U.S. –- including Target, Whole Foods, and Hy-Vee.
Where is Deux cookie dough today?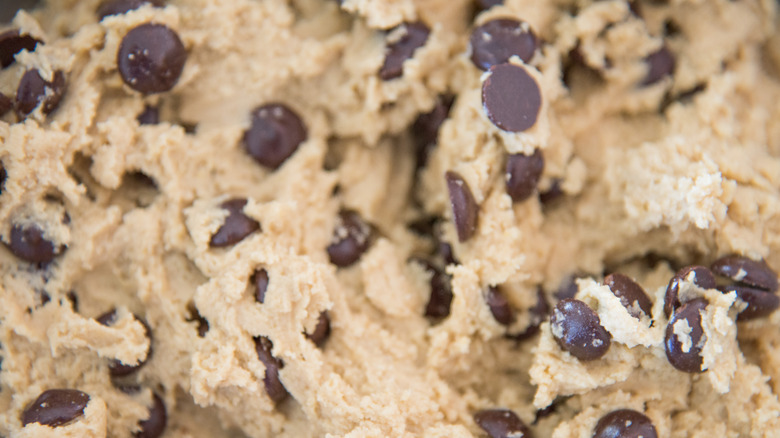 Eagiven/Getty Images
In an interview with TODAY, Sabeena Ladha explained how she removed animal byproducts, preservatives, and refined sugars from her Deux cookie dough. To make the dough even healthier for snacking, she added nutrients like flaxseed, elderberry extract, and reishi. Reishi is a medicinal mushroom, believed to help boost your mood and immune system, per Healthline. 
The Deux website currently offers nine flavors of cookie dough, including matcha, cinnamon roll, and brownie batter. Each jar sells for $16 and contains 12 servings, at only 110 calories each. These doughs can be enjoyed straight from the jar, frozen, or baked into cookies at 350 degrees Fahrenheit. Deux also has two dessert spreads -– said to mimic the texture of Nutella and liquid cookies -– in the flavors Hazelnut Cocoa and Cookie Butter, as well as glazed donuts. 
As for Ladha, she has no regrets about her business. According to Today, the company made over $1 million in its first year. She was projected to make over $5 million in sales in 2022. Ladha told the outlet, "My advice is to take the leap. If you think about the worst thing that could happen, it's really not that bad."