The One Item Bobby Flay Says Everyone Should Have In Their Kitchen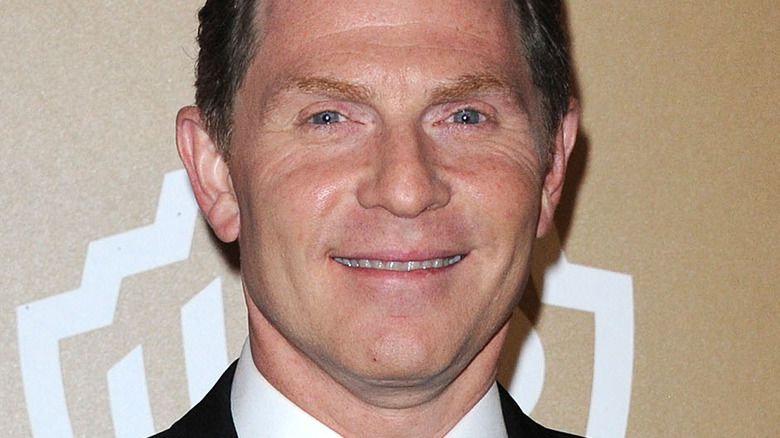 DFree/Shutterstock
After working for more than three decades as a chef, Bobby Flay has learned how to choose the best cooking tools for the job — and he frequently offers up advice on what equipment to use while cooking. On Flay's podcast that he hosts with his daughter, Sophie, there's an episode devoted to covering the essential tools you need in the kitchen. What's on the list? Lots of handheld items, from metal and rubber spatulas to a zester for grating and a good wooden spoon for a variety of recipes.
But what about kitchen appliances? While doing a promo spot on TikTok for his Food Network show, "Beat Bobby Flay," which provides roughly 100 pieces of culinary equipment for the competing chefs, he was asked, "What is one item everyone should have in their kitchen?" His answer was a bit surprising: "A good quality toaster," he quickly responded, naming a rather ordinary household appliance over something fancier, like a stand mixer or food processor.
A toaster is simple but mighty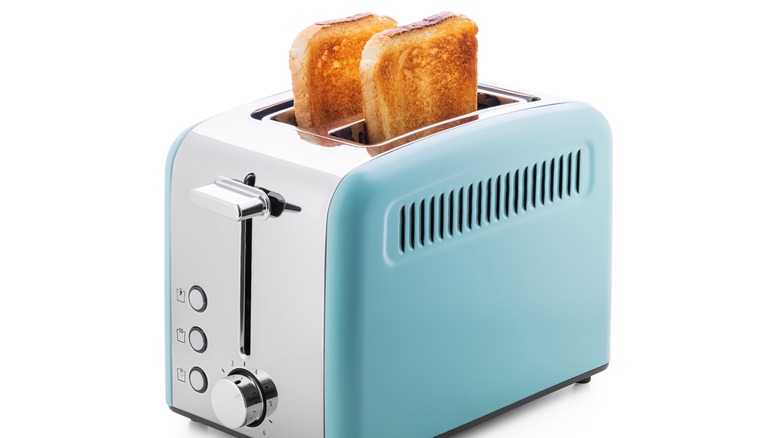 Valentin Valkov/Shutterstock
While a toaster might not seem like much of a cooking appliance at first, there are all kinds of things you can do with this small-but-mighty machine besides just heating up your sandwiches. As Flay points out, "You can make crostini, you can make bruschetta, you can reheat your waffles in it, and you can make great toast" — all of which have us thinking about the crunchy, crispy recipes we could put together with this humble appliance. Other handy ways to use your toaster include reheating your pizza (as nuking it in the microwave is never as satisfying) and even making grilled cheese by turning the toaster on its side.
@directv

bobby flay + scrambled eggs = 💕
If you're a budding chef, a toaster oven may be an even better option. With more space and functionalities, it'll be even more versatile in whipping up batches of baked goods, like cornbread or muffins, and a larger quantity of almost anything else you'd make in a regular toaster. Flay's advice just goes to show that you should never underestimate the simple toaster.