Why It's So Hard To Find Chartreuse Liqueur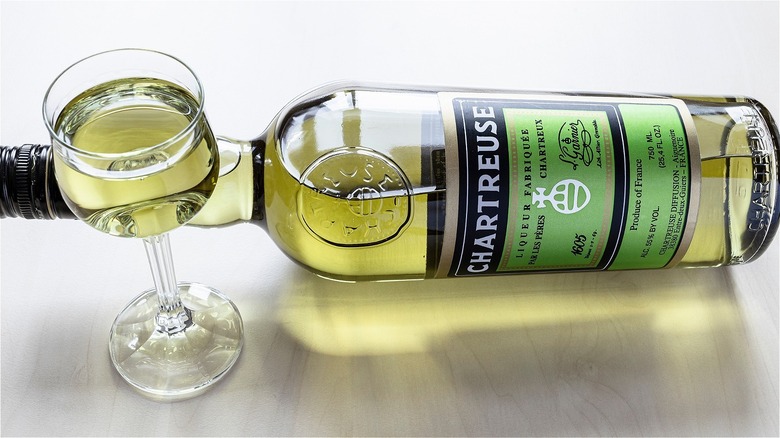 vvoe/Shutterstock
Becherovka, Unicum, Jägermeister, Fernet, Pastis, Amaro, and Krupnik are some of the most popular liqueurs around, but few are as coveted as Chartreuse. Since 1737, the Carthusian monks of the Grande Chartreuse monastery in the Chartreuse Mountains north of Grenoble have been exclusively making the spirit, using a centuries-old secret formula.
In 1605, François-Annibal d'Estrées, the Duke and Marshal of King Henry IV, entrusted the monks with a mysterious manuscript that contained a recipe for an elixir. After many trials and errors by several generations of Carthusian monks, a perfect herbal tonic was made and took the form of what we now know as Chartreuse. Today, only two Carthusians know the original formula, which is hidden in a vault.
In 2019, the monks collectively decided to limit the production of Chartreuse. The decision to scale back production came as a surprise, since its popularity was at an all-time high in the United States, with people hunkering down at home as the pandemic raged in 2020. The monks revealed the reason for the surprising decision in a letter released in January 2023, in which they explained how they were "limiting production to focus on their primary goal: protect their monastic life and devote their time to solitude and prayer."
The Carthusian monks believe that excessive production of the liqueur would affect the environment and isn't sustainable. "Basically, we look to do less but better and for longer," they wrote. Naturally, the decision resulted in a shortage and elevated the celebrated French liqueur's status to rare.
Chartreuse's value has only soared due to scarcity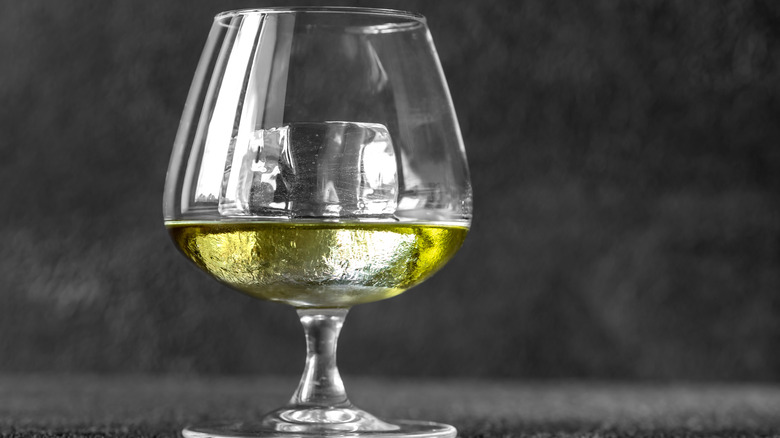 Alexpro9500/Getty Images
Following the monks' decision to cap production, Chartreuse's popularity is only soaring. In fact, some vintage editions of the liqueur were sold off during the most successful Chartreuse auction ever in March 2023. Baghera/wines auctioned off two rare bottles of 1953 Chartreuse VEP for $36,561, per Wine Industry Advisor. A set of 1973-1985 Green Chartreuse de Tarragona was bought for about $27,345. A bunch of other rare varieties of Chartreuse were also sold, with the sales amount totaling $1,624,391.
"For several years now we have been sensing a real revival of interest in Chartreuse liqueurs. Knowledge is increasing and the treasure hunt has begun," auctioneers Michael Ganne and Julie Carpentier said.
The scarcity has birthed hoarding tendencies in some devoted fans, which means getting your hands on the punchy spirit might be even harder. "It used to be something you could rely on being available, so I never really paid much attention to it. Recent times have forced me into hoarding a little bit," Joshua Lutz, a Chartreuse connoisseur and healthcare technology professional told The New York Times.
While people have tried to replicate and sell the liqueur, there's only one true Chartreuse. "Let's wish [the new distillery] a long life! It has come closer to its birthplace because the history of countless counterfeits has shown that the Chartreuse liqueurs can live only in Chartreuse," Carthusian prior general Dom Dysmas de Lassus said after the seventh distillery was established in Aiguenoire, per the National Catholic Register.