Casamigos Is Getting Dragged By TikTok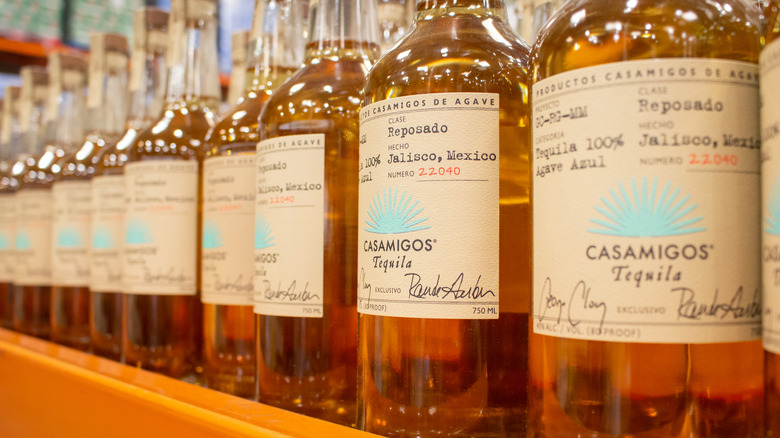 The Image Party/Shutterstock
Casamigos has become the high-end sweetheart of many tequila drinkers. That's due in part to one of the brand's founders, none other than actor George Clooney himself, whose signature appears on every bottle of Casamigos. And while it's a celebrated and highly awarded tequila brand, having received numerous accolades and awards, and describing itself as "ultra-premium" tequila, not everyone is so taken with it. 
One TikTok user shared a video captioned, "When you go to Mexico they tell you the truth about Casamigo [sic]." A store worker tells the camera that Casamigos is 40% ABV, and spends only three months in a barrel. Gesturing to a bottle of El Albur reposado tequila, the worker points out that the lesser-known brand is also 40% ABV, but sits in barrels for 11 months — and the difference between the two is only a couple of dollars more for El Albur, and it's a smoother drink. "For two dollars, it's better," they add. And apparently, a lot of users agree with the video's take on Casamigos.
Is Casamigos worth the hype?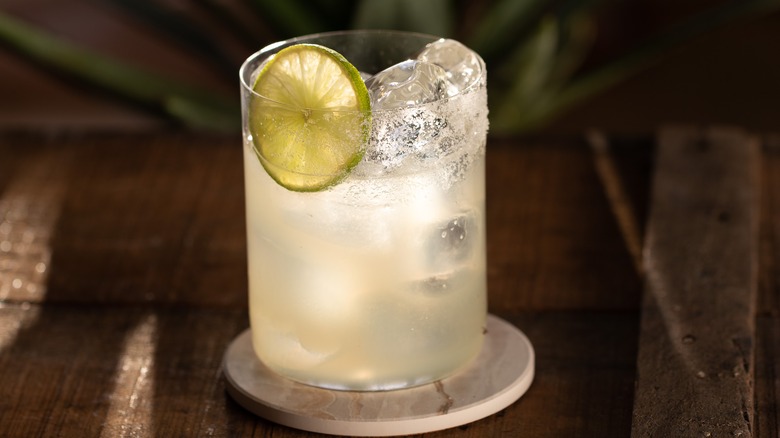 SergeUWPhoto/Shutterstock
One TikTok user attributed Casamigos' popularity to trend-chasing, commenting, "There's so much great alcohol that nobody buys! Everybody wants to buy what's trending." Another person stated, "Casamigos has never been top shelf idk why people think it is." And of course, TikTok questions how much Clooney and his partner Rande Gerber could know about making a good tequila as they are both white Americans. 
But not everyone shares this sentiment. One person was only concerned that Casamigos tequila is good enough to get them on the dance floor.  Another person wrote that they were only concerned about waking up "fantastic" — though in case you find yourself hungover, bartenders know the best way to get over it. So is Casamigos actually a decent tequila? Despite its many awards, it also has plenty of critics, especially those who oppose the strong vanilla profile found in the Blanco variety. But plenty of people love the tequila brand. It really comes down to a matter of taste.