Pizza Hut Is Bringing Cheesesteak To The Menu For The First Time Ever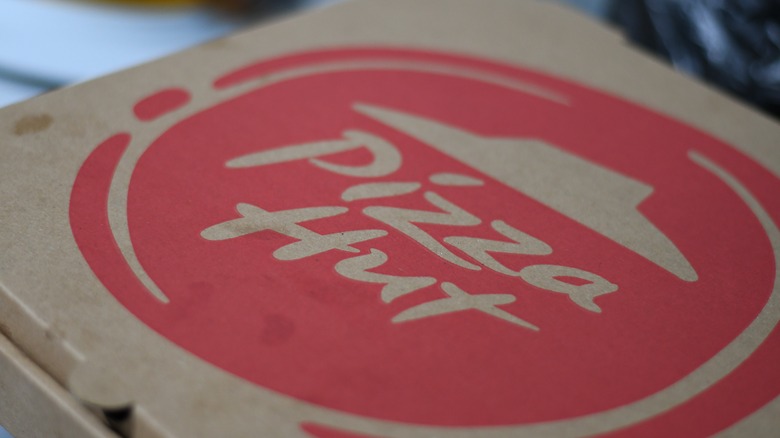 Openwolrd photography/Shutterstock
Move over, Philly: Cheesesteak fans need only head to their local Pizza Hut to get their fix of tender steak and melty cheese as the restaurant chain debuts two new dishes. Pizza Hut is adding the Cheesesteak Pizza and a Cheesesteak Melt to its menu, both of which will be available at participating Pizza Hut restaurants for a limited time.
Pizza Hut's Cheesesteak Pizza is topped with sirloin steak, Alfredo sauce, green peppers, onions, and parmesan oregano. The Cheesesteak Pizza is priced starting at $13.99, with the option for customers to choose either a medium or large size with a crust option of choice. The new Cheesesteak Melt is a version of Pizza Hut's handheld, calzone-like offering filled with cheese, strips of sirloin steak, and other toppings before being baked and served with ranch dipping sauce. The Cheesesteak Melt will set diners back about $6.99.
Per PR Newswire, as of May 1, 2023, Hut Rewards members can order the two new menu items on the Pizza Hut app. Both items will be rolled out to the general public on May 2, 2023.
Pizza Hut's cheesesteak items build on the Melt's success
The cheesesteak rollout comes on the heels of Pizza Hut introducing the original Melt to the menu. Melts were designed to be more portable and function like handheld pizzas. Each flavor is filled with an assortment of toppings, baked, and served with a dipping sauce. Initially released in October 2022, Pizza Hut's Melts resulted in a 5% increase in sales for Pizza Hut in Quarter Four due to their single-serve nature and lower price point. The Cheesesteak Melt joins the original flavors: Pepperoni Lover's, Buffalo Chicken, Chicken Bacon Parmesan, and Meat Lover's.
Before the official release, Pizza Hut teased its new cheesesteak menu items to its fans on social media with a word search puzzle posted on both Facebook and Instagram. The caption on Facebook read, "something is coming 5.2.23 comment when u find it." On both puzzles, "Cheesesteak" reads diagonally from the top left — and many users were quick to identify it. On Instagram, @stevenwinstead0039 commented, "Philly cheesesteak pizza!?" along with a drooling emoji, while @lorinforester wrote, "Cheesesteak melt! Let's go!"