Shoppers Had A Lucky Day At A Trader Joe's After Its Refrigeration Broke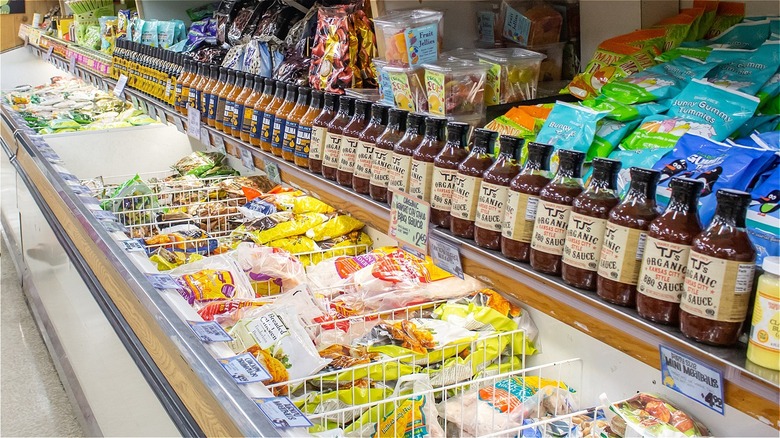 The Image Party/Shutterstock
Anyone who has gone food shopping lately has likely had a bit of grocery inflation sticker shock. Food prices are continually rising, and the U.S. Department of Agriculture estimates that they will increase another 6.5% over the course of 2023. While budget-friendly measures such as sales and coupons help, shoppers who recently went to a particular Trader Joe's location were treated to a whole new tier of savings — thanks to the store's unusual approach to a refrigeration issue.
When the refrigeration system broke at a Baton Rouge, Louisiana location of the grocery chain, the store knew it was only a matter of time before all the refrigerated and frozen items would go bad. Rather than allowing the food to spoil and throwing it away, the store decided that its loss could be customers' gain.
One lucky TikTok user shared a video of the event, when customers got to fill their carts and stock their functioning freezers with thousands of dollars worth of groceries — for free. The clip shows the shopper's bill for salmon fillets, assorted cuts of chicken, and more racking up more than $2,000, a cost fully absorbed by the grocery chain.
TJ's is known to donate lots of food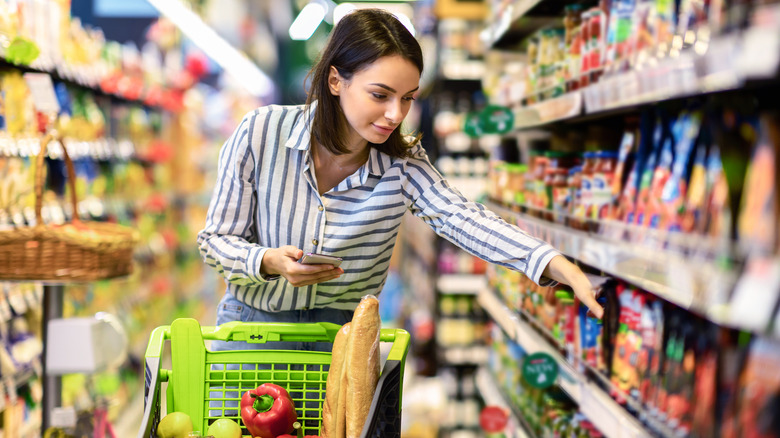 Prostock-studio/Shutterstock
With 1.5 million likes, this video touched a lot of people by showcasing Trader Joes' food waste prevention decision. Many people took to the comments section to praise the grocery chain, with some remarking that many other companies would have just thrown the items away.
While the incident in this viral TikTok may have been a one-off, Trader Joe's does have a history of generosity when it comes to donating food. In 2020 alone, the company's Neighborhood Shares program donated almost $349 million worth of unsold food and beverages that were still safe for consumption.
Non-profit organizations who aren't involved in the Neighborhood Shares program can still benefit from TJ's donations. The chain also has a policy of accepting written requests for donations — with certain restrictions and parameters — through each individual location's Donation Coordinator.