You Can Have Dinner 15 Miles Off The Ground In A Luxury Hot Air Balloon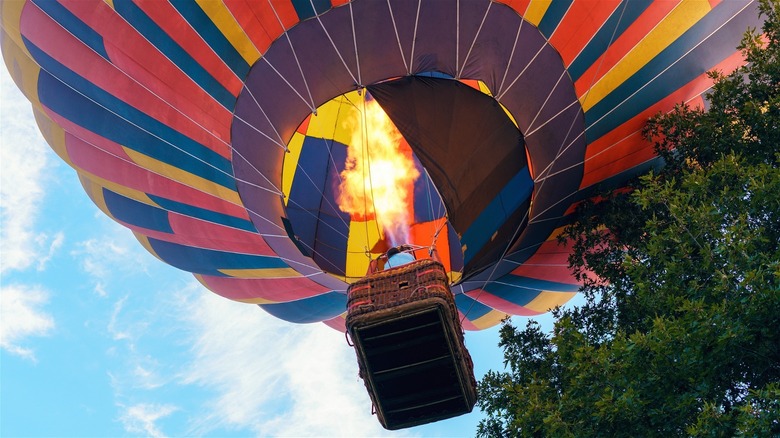 Afanasiev Andrii/Shutterstock
We'll probably have to wait a few decades until we can seriously think about taking a trip to Mars. But in the meantime, a luxurious dinner in the stratosphere should be a touch more exciting than pizza down the street. Really, dining in a hot air balloon that floats 15 miles above the ground is about to be an option, and a French aeronautical company called Zephalto will be your host should you consider it.
Zephalto will start flying people in its pressurized Céleste capsule in 2025 on a journey that takes off in France and will last about six hours. A three-hour stop in the stratosphere, about 98% above the atmosphere, will allow the six passengers to take in views of "the curvature of the Earth, its blue halo, and the stars," the website reads.
Even a typical long-haul journey isn't complete without a meal. While the official Céleste menu hasn't been disclosed yet, Zephalto will be serving French wine selected by a sommelier, as well as food prepared by "famous French chefs."
As one might expect, this stratospheric adventure doesn't come cheap: Each passenger will pay over $130,000 for the trip, which technically lasts a few days to accommodate special events and a pre-flight orientation.
You can throw a party in the stratosphere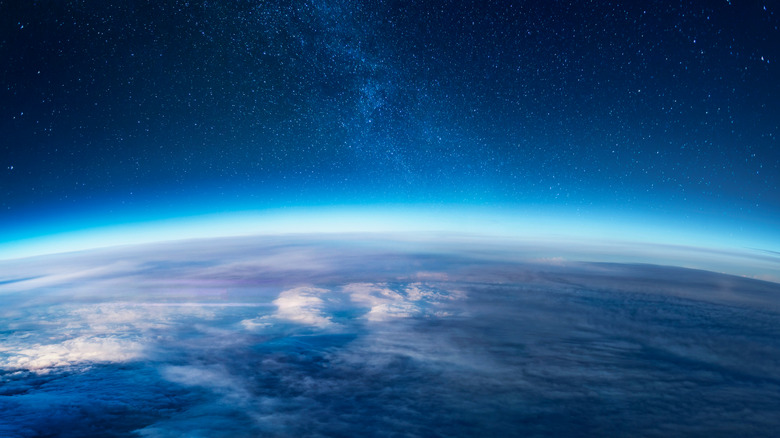 Alican Akcol/Shutterstock
Apparently catering to those who want to brag about throwing a literal out-of-this-world party, the Céleste will also offer guests the chance to book private birthdays and weddings in the capsule. A professional photographer on board will help passengers take photos of the festivities. If you're worried about leaving a big carbon footprint, Zephalto assures that Céleste emits about 59 pounds of carbon dioxide, which is as little as it takes to make a pair of jeans.
Currently, the balloon only takes off from France, but Zephalto plans to establish spaceports on every continent in the future. In the States, another space tourism company called Space Perspective offers hot air balloon flights from Florida to the stratosphere for $125,000. There doesn't appear to be a fancy dinner included, but the trip will save you $5,000 and come with some futuristic-looking cocktails.