The Loophole For Returning Food At Costco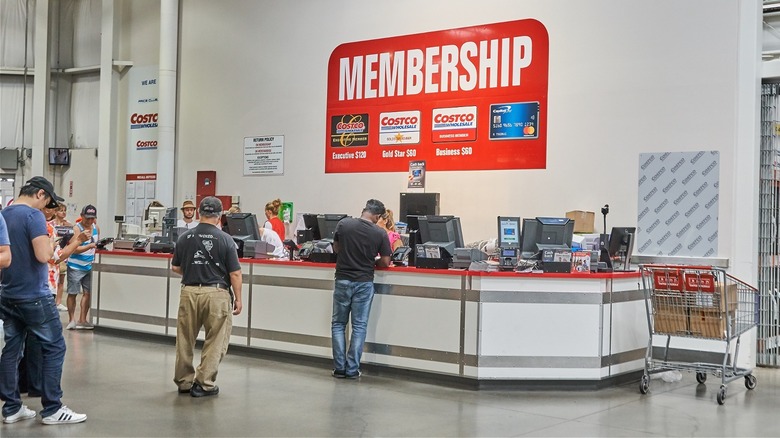 dennizn/Shutterstock
Costco has earned its ranking as the number-two grocery store in the U.S. for a number of reasons, from offering significant savings on food, drinks, and home products to serving meals from the iconic Costco food court. But a potentially underrated benefit to membership just may be the store's lenient return policy, especially when it comes to opened food items.
As a matter of fact, food that's been unwrapped or even partially eaten will be accepted for returns and full refunds, no questions asked. That means you can bring back food for literally any reason, from spoiled products to changing meal plans to simply not liking the taste. Typically, you'll need to bring back at least half of the item, though store employees seem to have some discretion. Reddit is full of comments from people confirming the policy, revealing instances of returning everything from sweet potatoes and wine to expensive Wagyu steaks. Some explicitly noted that they felt no judgment from store employees.
No receipt needed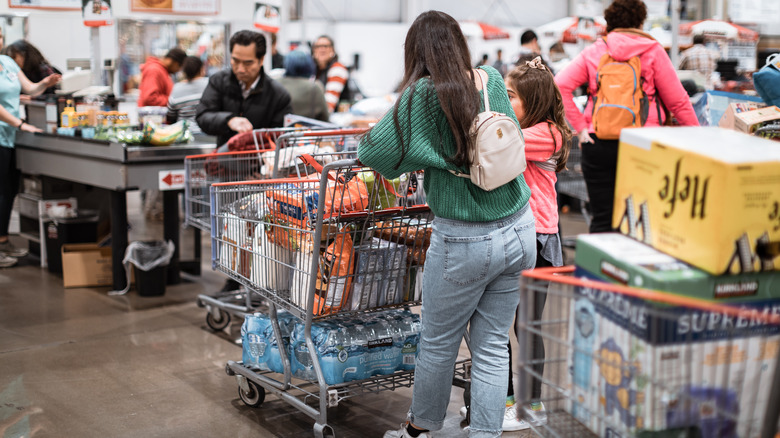 ARTYOORAN/Shutterstock
Those who've dealt with returns or exchanges at the warehouse chain likely won't be surprised by Costco's flexibility on returns, even when it comes to edible items. Costco's overall policy promises to "guarantee your satisfaction on every product we sell," with limited exceptions. These cover certain electronics, diamonds, and items like batteries or tires with defined lifespans. Airline and event tickets are non-refundable, as are tobacco and alcohol purchases in places where that's against the law.
Don't have the receipt or the original packaging? Costco accepts returns without either, as employees can see what you've purchased in the past by looking up your membership account. 
Costco isn't the only supermarket with forgiving return rules; competitor Sam's Club has a similar policy allowing members to return just about any food items at any time, even more than 90 days after purchase. This gives shoppers a little reassurance to try out new products, though we won't judge if you decide to stick to the Costco food items that have cult followings instead.