You Could Get Free Groceries At Costco In Exchange For Old Electronics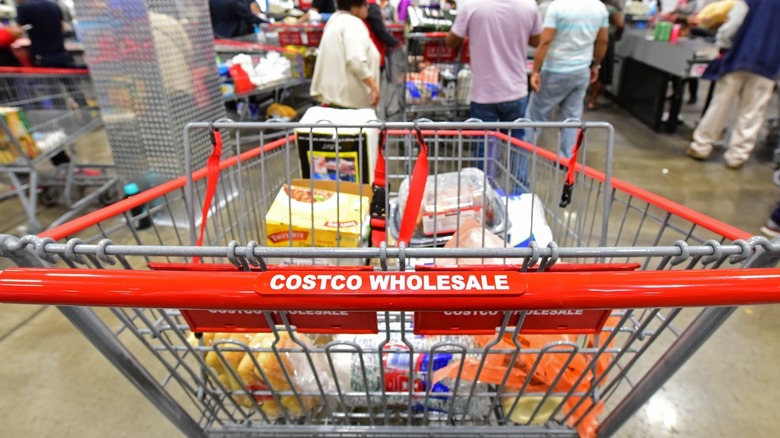 a katz/Shutterstock
Are you one of those people who hoards old cell phones, laptops, or tablets because you think you might need them again one day? Well, today is that day — if you're a Costco member, that is. Costco offers a trade-in program that gives shoppers gift cards in varying amounts in exchange for certain old electronic devices, as long as they still work. You also need to ship your device, as in-person drop-offs are not accepted.
Here's how the program works: Visit Costco's trade-in-program webpage and select the blue Get Started Now button. On the page, you'll see that Mac computers, iPads, Apple watches, and iPhones are among the items eligible for trade in. Other brands of smartphones and tablets may also be accepted.
All you need to do is select your device from the list of options on the site, describe its condition, and enter the IMEI or serial number to receive a quote. If you accept the offer, you'll ship the device using pre-paid materials and receive a Costco Shop Card or Digital Costco Shop Card in the quoted amount when the package is received and approved.
Costco might give you hundreds on a Costco Shop Card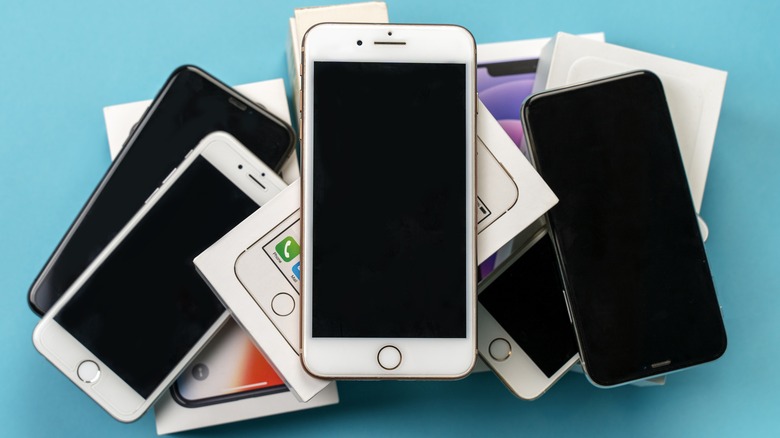 Xolodan/Shutterstock
Wondering what Costco will do with your device when they receive it? Although you'll be provided with instructions on how to erase the data on your device before shipping it, the program reps will wipe it and inspect it before issuing you the gift card, according to the Costco's trade-in-program webpage.
The Costco Shop Card can be used on anything in the store or at Costco.com. Food, toilet paper, tires, books, laundry detergent — whatever you need. You can choose between a physical or e-gift card. Physical cards arrive within 7 to 10 business days, while emailed cards are sent within 1 to 2 business days.
In addition to Costco's electronic device trade-in program, the chain has a trade-in program specifically for Windows laptops that also offers the opportunity to receive a Costco Shop Card. The only difference, though, is that you need to first purchase a qualifying Windows laptop from Costco.com. Then when you send in your old qualifying Windows or IOS laptop, you'll receive a Costco Shop Card worth up to $300.
Now you can tell all your friends who have been telling you to throw out your old cell phones and laptops that you were right — there was a good reason to save them after all.