McDonald's Prices Have Skyrocketed Over The Years – And All We Can Do Is Cry-Laugh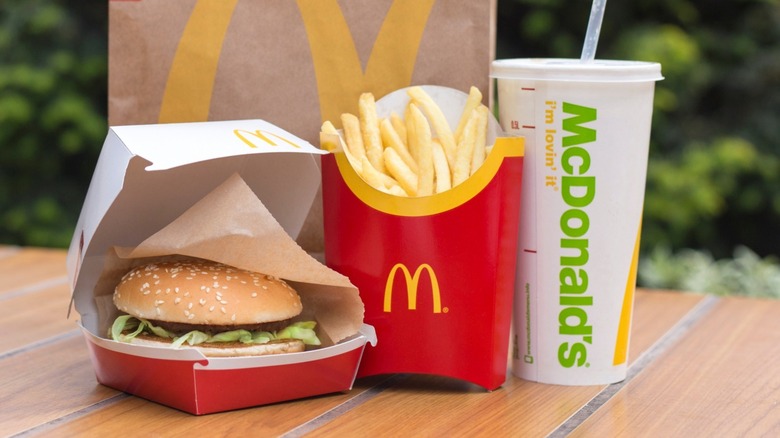 Ksana Durand/Shutterstock
McDonald's built a fast food empire on affordable prices and quick service, often beating out the competition in providing deals and fast service to customers. Times have changed though, as inflation bites consumers and increasing costs squeeze profits. McDonald's increased prices by an average of 10% in 2022, though traffic was still increasing significantly. The fast food chain seemingly has abandoned price-conscious customers, and those operating McDonald's franchises have recently pushed back against an increasing number of inspections and harder-to-reach standards amid a loss in operating revenue.
TikTok user daiquiriheiress took McDonald's to task over the price increases and lamented brighter days when a McDouble and McChicken were only a dollar and not over $3. She also notes the end of the 4 for $4 meal deal that McDonald's created in 2015 to draw in customers. Offering a value menu has always been a central part of the chain's competitive advantage. The viral TikTok video has crossed over 300,000 views and over 3,000 comments. Commenters shared a similar sentiment to the TikTok user and asked for McDonald's to remember its roots when it was an affordable place for people to dine and served as a refuge from high prices. 
Major changes coming to McDonald's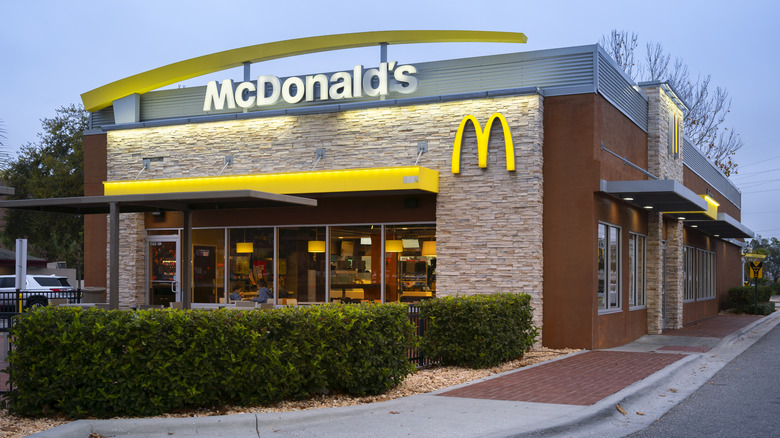 M. Suhail/Getty Images
Although the video slamming McDonald's by daiquiriheiress may seem emotional, there is truth in her words. The McChicken has climbed almost 28% in price since 2019. McDonald's CEO Chris Kempczinski told CNBC in April 2023 there is evidence that consumers are beginning to push back against rising prices, as some are beginning to hold off on ordering additional menu items, such as French fries. However, store visits are up 26% from 2019, as some consumers ignore the price hikes. Even if customers are ordering less, they are not abandoning the burger giant. The price increases also come as McDonald's increases worker pay to $15 an hour amid competition for workers in a tough labor market.
McDonald's also recently announced the company is making major changes to its core menu items, including the McDouble and Big Mac, focusing on fresher ingredients and better tasting food with softer buns, melted cheese, and caramelized onions. All locations are expected to make the change by 2024. 
For those who are price conscious, McDonald's is still offering exclusive deals through its McDonald's App, like free fries every Friday with a purchase of at least $1. You can also join MyMcDonald's rewards with the app and earn points for free food. Getting a discount is a little more complicated than before, but still attainable for those who need deals amid record inflation and food costs.