Walmart Wants To Drop Booze At Your Door This Summer - But There's A Catch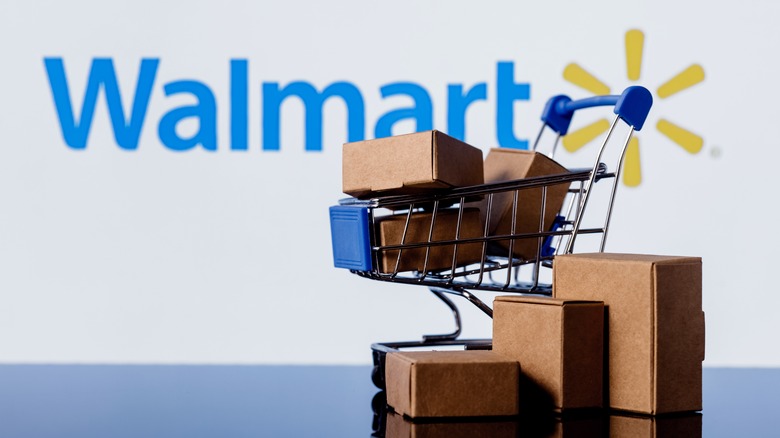 Sergei Elagin/Shutterstock
In 2020, amid all the pandemic-era changes to grocery delivery services occurring at the time, Walmart decided to up its game by allowing customers aged 21 and older to add alcohol to their orders. By late 2021, the chain had increased the number of alcohol-delivering locations to 1,500, but Walmart has now announced additional stores, bringing the current total to almost 1,000 more than it had back in 2021.
According to a press release shared with Mashed, close to 2,500  Walmart stores participate in alcohol delivery and span 23 states. However, the types of alcohol customers can order depend on where they live, as some states only allow beer and wine, while others have blanket bans on all alcohol deliveries.
What's more, some states limit the hours when you can include booze in a delivery order or even how much you can have delivered. For instance, in Oregon, alcohol deliveries are restricted to the period between 7 a.m. and 10 p.m., so Walmart can only offer the service within those times. On the other hand, Alaska has a volume limit of 5 gallons per delivery. Regardless of state, customers must be of drinking age.
How to have alcohol delivered from Walmart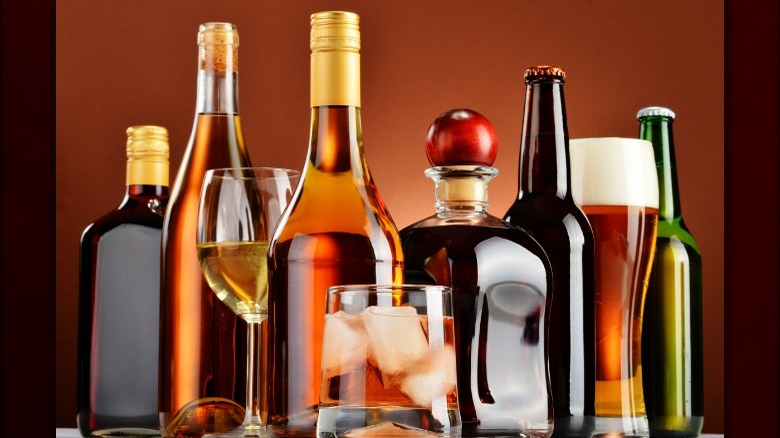 Monticelllo/Getty Images
Assuming a shopper is 21 or older, lives in a state that allows alcoholic beverage deliveries, and wants to have alcohol delivered from Walmart, how do they go about it? For the most part, the process is the same as making any other Walmart grocery delivery order. Simply go to the Walmart website or mobile app, sign in, and select a time and location for your delivery.
Shoppers can then place their delivery order as usual, but they must show the delivery driver some form of ID to accept it. Per Walmart policy, drivers are not permitted to hand over purchases that include alcohol if the recipient is a minor, appears intoxicated, or fails to show ID (or offers an expired ID). Drivers also cannot deliver alcohol to schools, government buildings, or retail locations, so be sure to send the order to an eligible address.