Ikea's Midsummer Buffet Is Bringing A Swedish Tradition To The US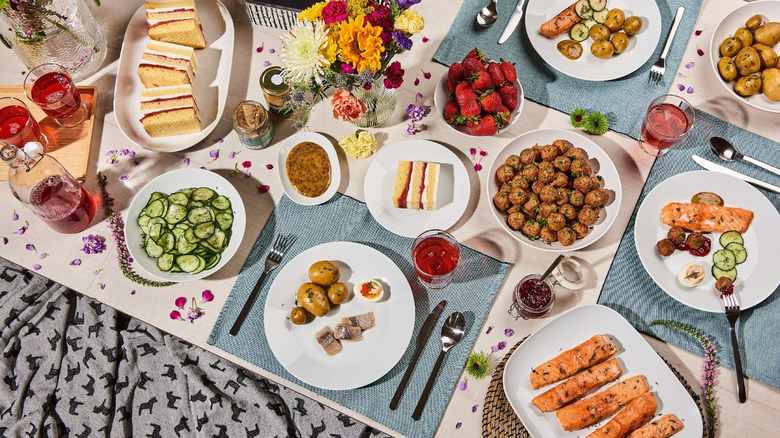 Ikea
For those in the know, Ikea doesn't just have affordable furniture and home goods, it also serves delicious Scandinavian treats at its in-store restaurants. As spring draws to a close, Ikea is preparing for one of the company's most beloved food events of the year — the Midsummer Buffet, which will be held on June 23. It recognizes the traditional Swedish celebration of Midsummer Eve (June 24). The holiday celebrates the summer solstice, the official first day of the season (which actually occurs on June 21 this year).
Food is a major centerpiece of almost all Swedish midsummer celebrations, and Ikea's is no different. According to a press release, the Swedish smörgåsbord will be transformed into a delicious American-style buffet meal, with Ikea promising dishes like salmon and their famous Swedish meatballs, along with a variety of summer-inspired drinks. Traditionally, pickled herring, boiled new potatoes, cucumber salad, and fresh strawberries would be served. Authentic celebrations also usually include a healthy amount of aquavit (a dill and carraway flavored alcoholic spirit), though that's less likely at Ikea, considering laws and regulations around serving alcohol.
Thousands of years of tradition, fun, and good food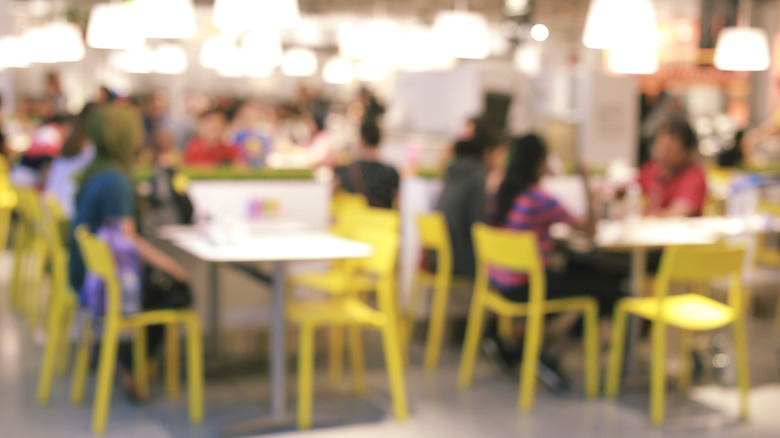 Alfadhlee Razif/Shutterstock
Swedes have celebrated this longest day of the year dating back to early pagan religions, and later to recognize the important Christian figure St. John the Baptist. In modern times, it's a celebration of the long days, warmer weather, and outdoor fun that summer promises following long Scandinavian winters. Beyond the unique dining options, parties also include traditional events like folk dancing, parades, and decorating the maypole.
Ikea's buffet costs $24.99 for adults and $12.99 for children. However, diners can save $5 on adult tickets and $3 on kids' by enrolling in the free Ikea Family program. If you're planning on attending, you'll need to preregister for tickets at your local Ikea restaurant. More details about celebrations can also be found on the Ikea website. 
Don't worry if you've already got plans or can't make the trip to Ikea for the buffet. You can still celebrate Midsummer Eve at home or wherever you are with some delicious copycat Ikea meatballs.