Kroger Wants You To Sip Sweet Tea On The Porch With Morgan Wallen This Summer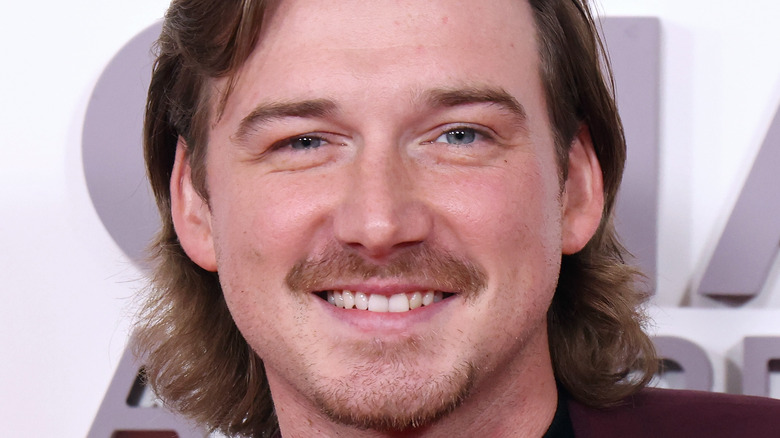 Taylor Hill/Getty Images
We may finally know what exactly country star Morgan Wallen was sipping on when he sang: "My tea's sweet but, honey, you're sweeter" in "Redneck Love Song." The controversial country star has partnered with beverage maker The Ryl Company for Ryl's Sweet Tea. With plans to roll out to Kroger by the end of July, Wallen is also offering one lucky fan two VIP tickets to one of his concerts to meet him in person. 
To enter the contest, hopefuls have to follow The Ryl Company's Instagram account, tag five of their friends, and also comment on where they hope to find the company's sweet tea. As far as the actual rollout of Wallen's new product, Dallas, Nashville, Michigan, and Mid-Atlantic areas will be the first Kroger to see the beverage, as well as Pacific Northwest Kroger-owned chain, Fred Meyer.
In addition to two concert tickets and meeting Wallen, one fan will receive an autographed sweet tea can and a three months supply. Eight runner-ups in the contest will also win an autographed can and three months supply as well. 
A sweet partnership
Morgan Wallen's sweet tea is made of black tea, combined with a sweetener that blends monk fruit, stevia, and allulose. According to Wallen in an Instagram post, the tea was inspired partially by his childhood in Tennessee. The singer wrote, "This tea takes me right back to my Mamaw's front porch on a hot summer's day." While the tea was available to customers online, it sold out shortly after Wallen announced it (via USA Today). Many will have to wait until the beverage hits retail shelves. The 12-pack will sell for $27.99 at select Kroger. 
Launched in early 2023, the Ryl Company has a line of tea products that also come in peach, raspberry, lemon, and green tea varieties. Rich in polyphenols, Ryl Tea has emerged as an alternative to artificially flavored iced teas. Wallen's new blend will put a Southern spin on the sugar-free tea. The contest will run until June 15 with winners announced the following day. Already, the drink appears to be a hit with fans, with one user commenting lyrics to Wallen's song and another asking about a possible alcoholic version in the future. One person wrote, "I do love tea."