Fast Food Chains That Have Been Caught Violating Child Labor Laws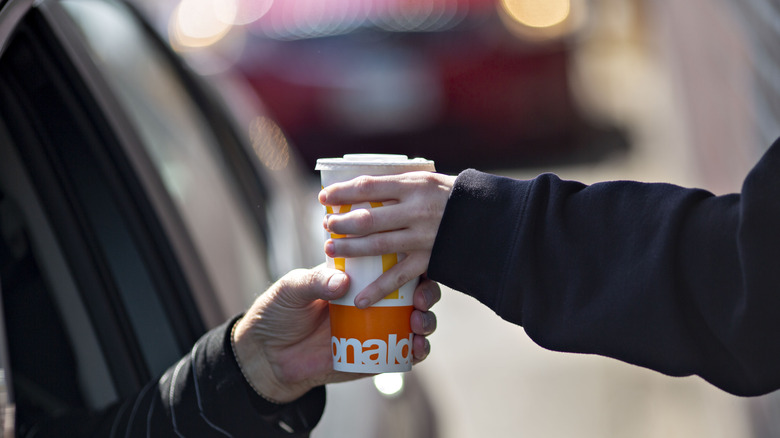 Bloomberg/Getty Images
When many teens decide to join the working world for the first time, they turn to the food service industry. Although fast food restaurants have consistently been a popular choice for young job seekers, these establishments have recently begun hiring more minor workers than ever. According to Restaurant Dive, a study revealed that teenagers made up 24% of the limited-service restaurant workforce in 2021. With numbers that high, U.S. restaurants are far more likely to receive service from a teen at their favorite fast food restaurants now than in the past.  
It's well known that working for fast food chains isn't glamorous, and the minimum-wage pay leaves much to be desired, even for teens. However, child labor laws protect young employees from exploitation and unsafe working conditions. At least, that is how they are designed to function in ideal circumstances. Unfortunately, the U.S. Department of Labor has caught many fast food chains violating these necessary regulations in the post-pandemic world. Across the country, investigations have revealed underage workers operating unsafe equipment, working long hours, and even being denied proper compensation. 
Since independent franchisees operate most fast food locations, these incidents are often isolated to specific regions and restaurant groups. The guilty parties pay fines of up to $11,000 per minor employee for failing to adhere to child labor laws. However, with massive labor shortages plaguing the industry and many states pushing for more lax child labor policies, these violations will likely continue to make headlines for the foreseeable future.
Dairy Queen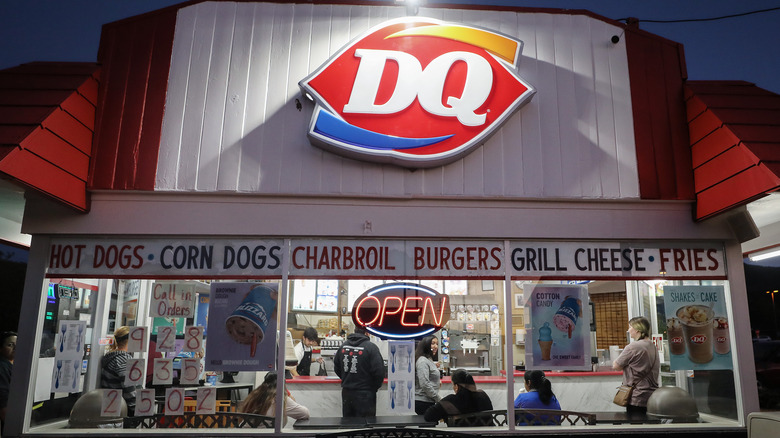 Mario Tama/Getty Images
In 2022, several locations of the beloved ice cream shop Dairy Queen violated child labor laws in Indiana and Michigan. The chain is best known for serving sweet treats, but some of the Midwestern teens crafting those delicious Blizzards and sundaes worked too many hours per week. After investigating eleven locations, the Department of Labor concluded that the franchisee allowed over 100 teenage workers to take shifts lasting longer than permissible. 
Shockingly, this infraction occurred across all of the investigated locations. In exchange for overworking their minor employees, the franchisee was fined over $42,000. Sadly, it appears that some franchisees are supportive of this behavior. According to a 2023 WHO-13 report, a Dairy Queen franchisee in Iowa voiced his approval of a bill that would double the number of hours a fourteen-year-old could work on a school day and push the school night shift cut-off time from 7:00 PM to 9:00 PM.
Culver's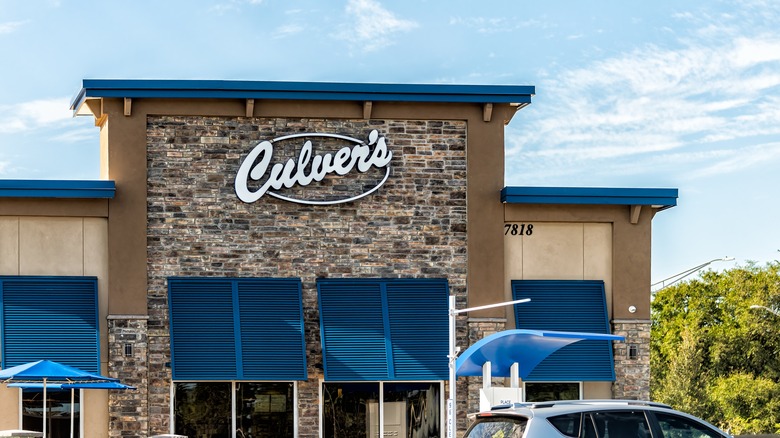 Kristi Blokhin/Shutterstock
Culver's is a Wisconsin original that has been in business since 1984 and is well-known for its fried cheese curds. Like most fast food restaurant chains, Culver's employs underage workers at many of its restaurants. A TikTok user called out the chain for hiring employees as young as 14, but this is a relatively common practice in the industry. However, the conduct of one Michigan-based franchisee regarding its minor employees is not so common for this relatively small company. 
During a 2023 investigation, the U.S. Department of Labor's Wage and Hour Divison found that the franchisee did not adhere to statutes that protect minors from working overly long shifts. For instance, 14 and 15-year-old employees at the restaurant routinely worked more than 18 hours per week during the school year, which exceeds legal limits. These violations impacted 18 young employees and led the division to impose fines of $13,212. 
Burger King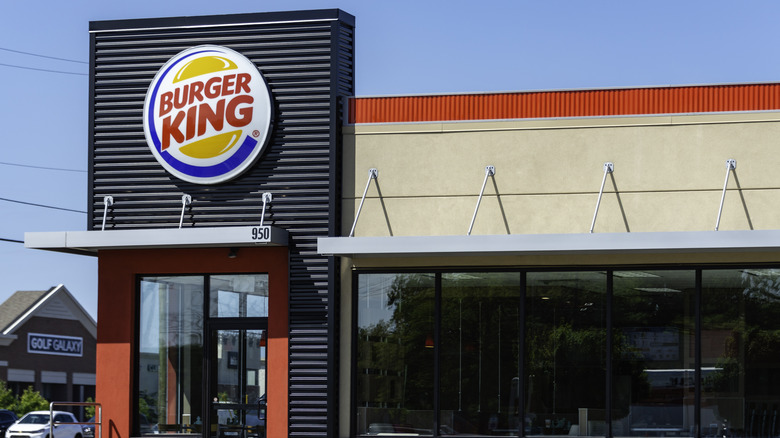 Rivernorthphotography/Getty Images
For Burger King, reducing the size and complexity of its restaurant menu was a positive 2022 initiative to combat the ongoing labor shortage. However, the behavior of several South Carolina locations forced one Burger King franchisee to make an even more significant change: revamping its child labor law compliance. In a review of minor employees' shift records, representatives for the Wage and Hour Division learned that these restaurants violated regulations that limit the number of hours teenagers can work on school days. 
These violations impacted 26 minors across nine restaurants and were serious enough to warrant over $17,000 worth of fines. In addition to paying these fines, the franchisee, Applegreen USA Central Services LLC, agreed to provide more thorough child labor law training for its restaurant staff. For example, every restaurant manager now has to sign a form acknowledging their understanding of the Fair Labor Standards Act (FLSA) as it applies to underage employees. 
Jersey Mike's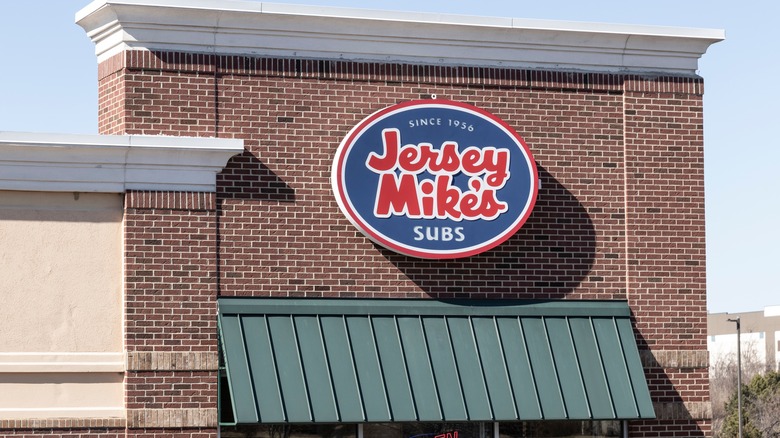 Jonathan Weiss/Shutterstock
The New Jersey-based chain sandwich shop Jersey Mike's began as a single location in 1956 and now has franchise locations across multiple states. Unfortunately, a handful of its over 2000 restaurants have been cited for child labor law violations. For example, a 2022 Department of Labor news release revealed that multiple restaurants did not maintain proper records to verify the ages of their minor employees. The offending restaurants also allowed those workers to stay later than 7:00 PM on school nights and past 9:00 PM during their summer break. 
All of the impacted employees in this investigation were under 16. Based on federal regulations, they should therefore have been limited to three-hour shifts during the school year. The investigation spanned ten New Jersey, Oregon, North Carolina, and Pennsylvania locations. As a result of these violations, the Wage and Hour Division assessed nearly $25,000 in fines to the franchisee. 
Popeyes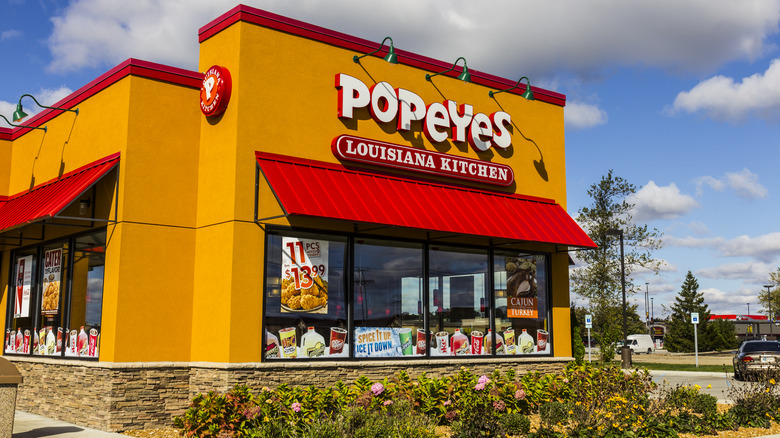 Jetcityimage/Getty Images
Sometimes, child labor law violations are severe enough to warrant a restaurant's closure. That's what happened to one Popeyes location in Oakland, California, after some of its teenage employees filed official complaints about workplace safety. According to the complaint documents filed with CalOSHA, the young workers expressed concern over violent incidents at their restaurant and management's inability to protect staff members adequately. 
Perhaps even more troubling, the complaint documents also cite multiple instances of minors as young as thirteen working shifts far exceeding the legal hourly limits. The teens also claimed that the restaurant did not require work permits for its minor employees, violating child labor statutes. In response to these allegations, Popeyes took to Twitter to denounce the violence in the restaurant. Furthermore, the company shut down the Oakland location to launch its own investigation. The East Bay Times reported that fast food workers stood in solidarity with the teens by organizing a rally outside the restaurant. 
Arby's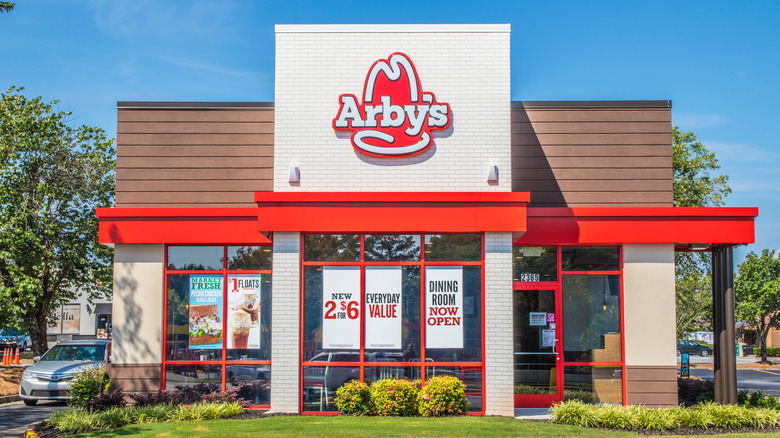 Billy F Blume Jr/Shutterstock
Popular fast food chain Arby's is renowned for its iconic seasoned curly fries and variety of tasty sandwiches. However, although Arby's "may have the meats," the chain also has issues abiding by child labor regulations. In 2023, multiple restaurants in South Carolina came under fire when the U.S. Department of Labor discovered that 65 teenagers were working more hours than legally permissible. A single franchisee operated all the offending restaurants across nine cities, including Columbia and Piedmont. 
The investigation revealed that the teenage employees worked longer shifts than they should have and stayed at work later than allowable on school nights. The employees in question were all under 16 years old. According to South Carolina labor standards, they should only have worked three hours daily on school days and ended their shifts by 7:00 PM. Ultimately, the franchisee faced over $47,000 worth of fines as punishment for its illegal actions.
Chik-fil-A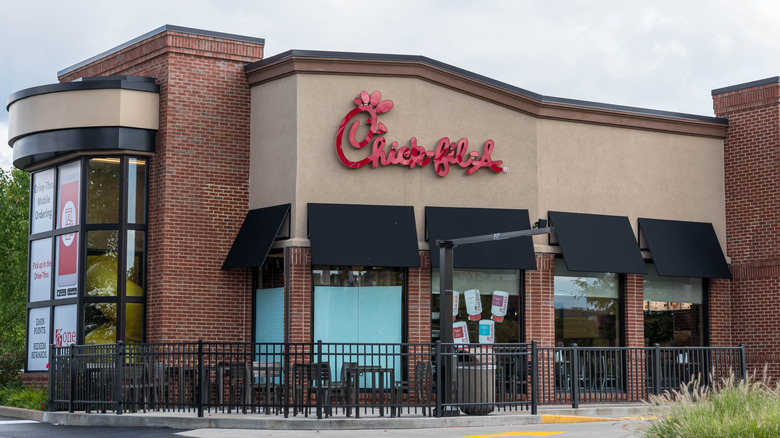 Althom/Getty Images
While some fast food chains experience occasional child labor law issues, Chik-fil-A is a repeat offender. Unfortunately, in some locations, teen employees serve the chain's famous chicken sandwiches and waffle fries in conditions that violate the Fair Labor Standards Act. For example, in Tampa, Florida, a single Chik-fil-A restaurant racked up more than $12,000 worth of penalties from the Wage and Hour Division for allowing minors to work longer shifts than the law permits. 
Although shift lengths are common child labor violations, a North Carolina franchisee committed a much more questionable offense: allowing minors to operate hazardous equipment. When the Department of Labor investigated conditions at the restaurant, it found that three teenage employees minors were permitted to run a trash compactor — one of many pieces of restaurant equipment considered too hazardous for underage workers to use. The franchisee faced a fine of over $6400 for this violation.
Subway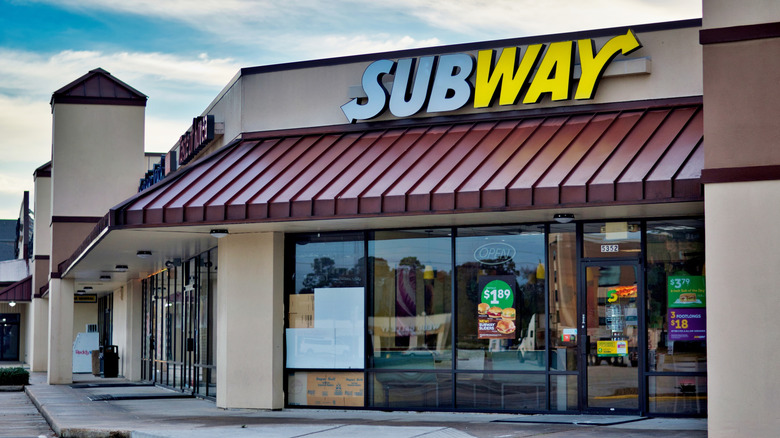 Brett Hondow/Shutterstock
The longstanding sandwich shop Subway is one of the most widespread fast food chains in the U.S. and employs its fair share of teen workers. However, some of its franchisees have failed to do so responsibly. In 2019. the Department of Labor investigated four Wisconsin Subway restaurants and learned that some teenage employees were unlawfully operating restaurant equipment deemed unsafe for minors, including toaster ovens. Department representatives also cited the franchise for failure to adhere to record-keeping standards for underage employees. 
Although the franchisee, in this case, was cooperative, another Subway employer tried to interfere with Wage and Hour Division investigations in 2023. According to a news release, the California-based franchisee routinely ordered teen workers to operate hazardous equipment, including cardboard balers. Even more disturbing, investigators discovered that the employer threatened young workers and any other employees who cooperated with the investigation. The Department of Labor sought an injunction against the non-compliant franchisee to ensure its investigation could continue unhindered.
Sonic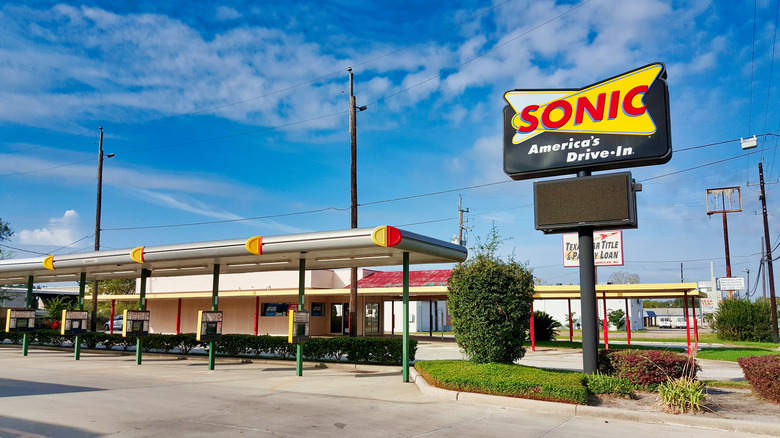 Brett Hondow/Shutterstock
Most fast food fans enjoy Sonic for its fun drive-in atmosphere, which has been part of the company's model since 1953. However, patrons around Witchita, Kansas, may also recognize some local Sonic restaurants as child labor law violators. According to the Department of Labor, 50 teen workers across three restaurants regularly worked longer than three hours on school days. These young employees also worked later than 7:00 PM on school nights. On days when school wasn't in session, the investigation found that some teens worked shifts longer than eight hours. 
The worst offender was a Newton location, which faced monetary penalties for 34 underage employees. The franchisee was hit with nearly $25,000 in fines for this one location. After the investigation, a former teen employee anonymously told KWCH  they worked twelve-hour weekend shifts, often with just a half-hour break. The former employee started working for the Sonic franchisee when she was just fifteen years old. 
Dunkin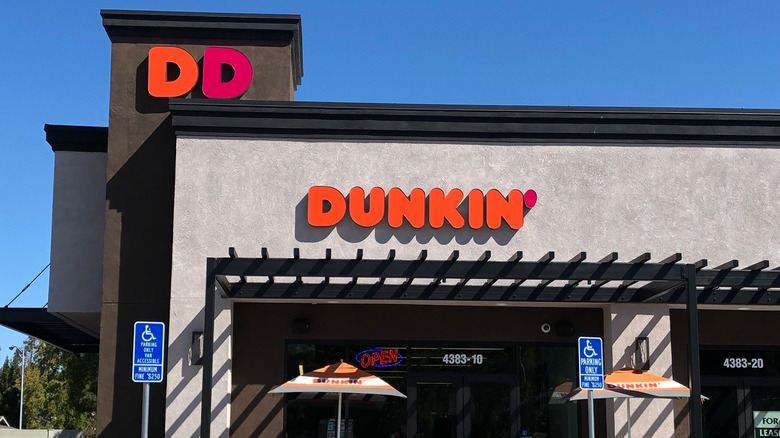 Lynn Watson/Shutterstock
Patrons may love cold brews and lattes from Dunkin, but they probably don't love the number of child labor violations some of the chain's franchisees have incurred. For example, the Department of Labor cited a Massachusetts-based franchisee for 1200 violations across its fourteen Dunkin restaurants. The franchisee faces $145,00 worth of fines in connection with these infractions, which include a lack of work permits for minors and improper employee supervision. In 2023, two more Massachusetts franchisees also accumulated $370,000 in penalties for allowing teens to work outside of allowable hours and without an adult on the premises. 
However, the child labor violations in New England Dunkin restaurants don't stop there. A 2022 Department of Labor investigation uncovered infractions in restaurants operated by a Vermont-based franchisee, including allowing minors to use prohibited equipment. Sadly, six young employees suffered burn injuries while operating this equipment. The investigation also revealed that a teen employee was unlawfully permitted to drive between two restaurant locations.  
Crumbl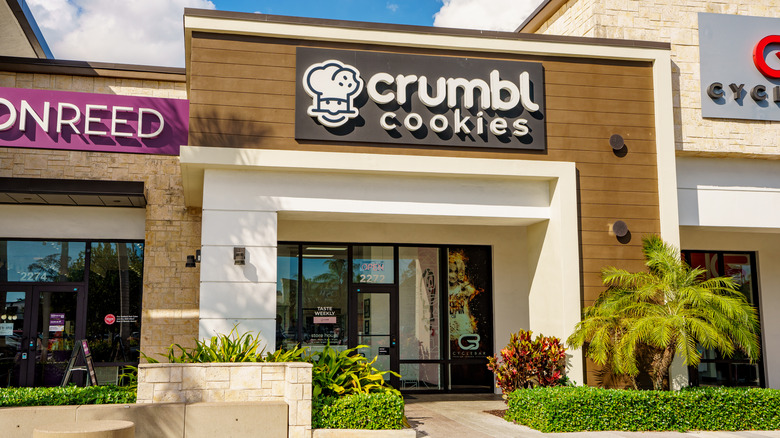 Felixmizioznikov/Getty Images
The dessert shop Crumbl is a cookie-lovers dream, but working for this chain isn't very dream-like for some underage workers. In 2022, the Wage and Hour Division uncovered hazardous working conditions in locations owned by 11 different franchisees. Some of these restaurants permitted employees under 16 to use ovens and other potentially unsafe equipment, putting these workers at risk for injuries. In addition to these violations, some franchisees in this investigation scheduled minor workers for shifts that exceeded allowable daily limits. 
The Department of Labor fined the offending restaurants several thousand dollars each as punishment for these infractions, depending on how many minor employees were impacted. Crumbl franchisees paid more than $57,000 for their failure to adhere to child labor statutes. Many of the offending restaurants were based in Utah, a state that, as a KSL NewsRadio legal analyst explains, even has employment regulations for ten-year-olds. The analyst noted that although independent franchisees committed the violations, Crumbl as a whole will probably sit up and take notice. 
Little Caesars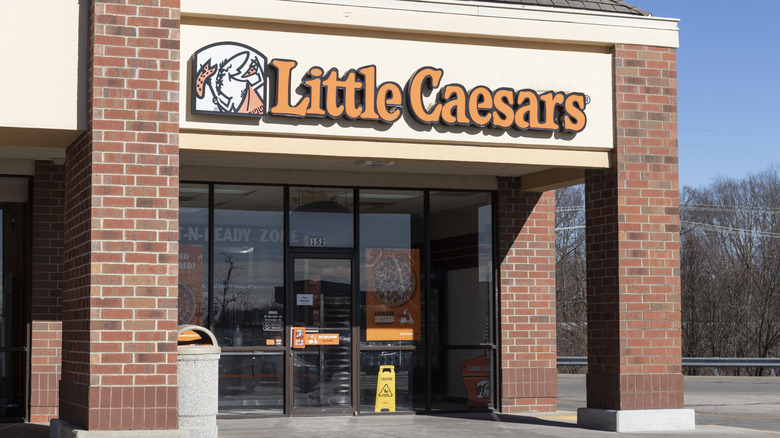 Jetcityimage/Getty Images
Disregarding child labor laws is a severe offense for any fast food restaurant. However, in some instances, these violations are just one part of a more significant legal issue. For example, two Little Caesars franchisees in Tennessee faced multiple penalties from the Department of Labor, including allowing minors to work overly lengthy shifts during the school year and more than 40 hours per week while not in school. The franchisees also permitted teens to use prohibited kitchen equipment, such as stand mixers and pizza ovens. 
Not only were these franchisees potentially endangering young employees, but they were also not correctly paying some of their workers. According to the department's findings, the employers didn't track all their employees' hours, thus denying them proper compensation. Ultimately, the employers owed the affected workers over $1600 in missing wages. Additionally, they were ordered to pay $161,050 in fines for their misconduct regarding underage employees.
Wendy's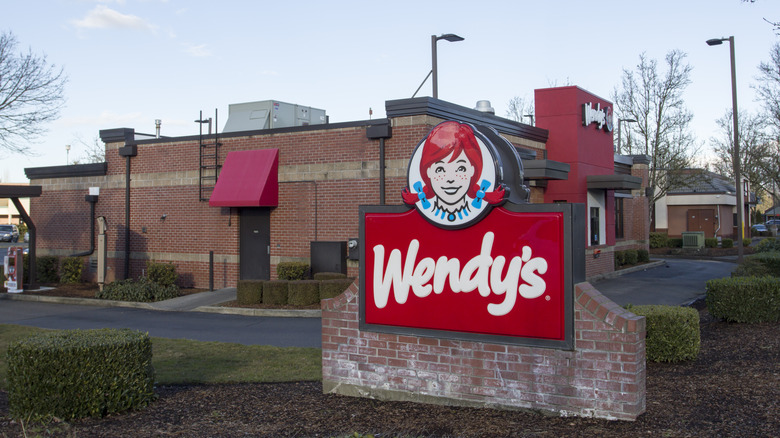 Hapabapa/Getty Images
Although the COVID-10 pandemic overtook most news in 2020, the Department of Labor also issued a news release about child labor issues uncovered in Edgewood, Kentucky. According to the release, a Wendy's franchisee was ordered to pay over $16,000 for allowing employees younger than 16 to use hazardous kitchen equipment in some of its restaurants. This equipment included the restaurant's deep fryers, which can cause severe injuries if misused.  
Another Wendy's franchisee in the Northeast faced similar penalties and citations for allowing minors to work too long on school days. However, after the Wage and Hour Division investigation, the franchisee agreed to adopt clearer signage about equipment safety for teens in its restaurants. The franchisee also vowed to improve its management training practices regarding child labor law compliance awareness. Although only five restaurants received citations, the franchisee planned to enact these changes at all 83 of its locations. 
Chipotle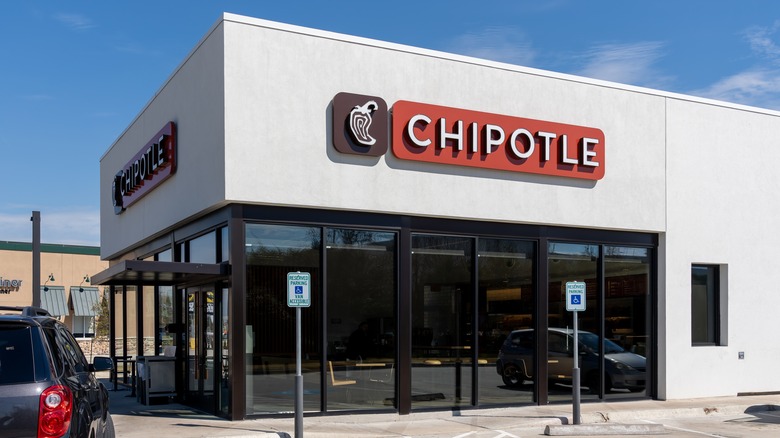 JHVEPhoto/Shutterstock
Although many fast food companies offer franchise opportunities, all the restaurants for the popular Tex-Mex chain Chipotle are company-owned. This model can allow for a more consistent customer experience from location to location, but it also makes the company's recent child labor issues even more troublesome. In 2022, QSR reported that the chain settled child labor law violation claims with the state of New Jersey to the staggering tune of $7.75 million.
According to the article, the chain has a reputation for violating child labor regulations in the Northeast that began as far back as 2015. Locations in New Jersey and a few other states were cited for allowing teenagers to work longer than the legal daily limits. The article also notes that the chain sometimes failed to grant the minor employees proper break times. As a condition of the settlement, Chipotle agreed to beef up its child labor law compliance initiatives in all its New Jersey locations. 
McDonald's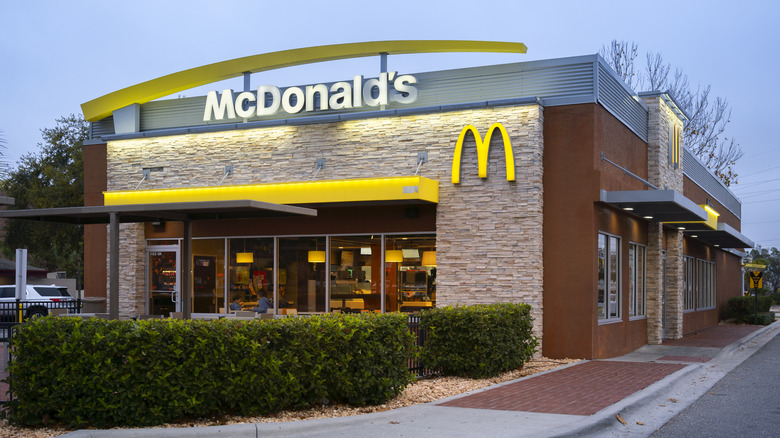 M. Suhail/Getty Images
Unfortunately, one of the most popular fast food chains has also been guilty of shocking child labor law violations. In 2023, the Department of Labor assessed $212,000 in fines against a group of three McDonald's franchises in Louisville, Kentucky. A Wage and Labor Division investigation concluded that two of the franchisees disregarded regulations regarding allowable work hours for minors. Both allowed their teen employees to work longer shifts than they should have, and one even allowed them to work during school hours. 
However, those offenses aren't even the worst violations the investigation uncovered. Department representatives learned that one of the franchisees hired employees as young as ten years old to work long hours around dangerous equipment. According to the Department of Labor's news release, the ten-year-olds worked until 2:00 AM in some instances — significantly later than the 7:00 PM time that shifts should end for minors. As if that weren't problematic enough, the investigation also found that these underage children weren't even compensated for their work.