Mashed's Exclusive Survey Uncovered Fans' Favorite Food Network Celebrity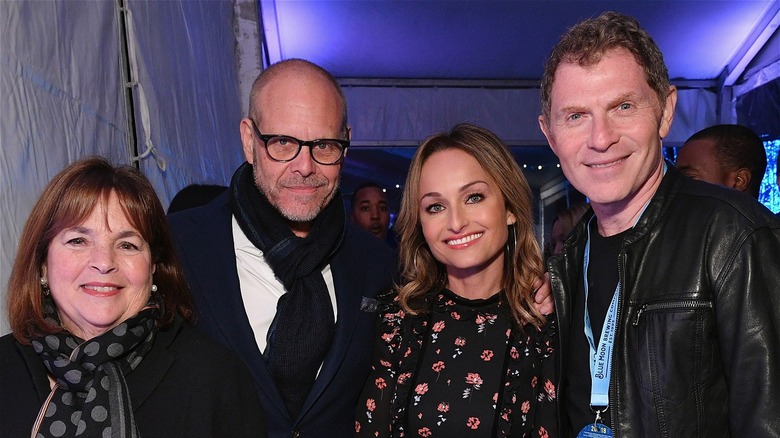 Dia Dipasupil/Getty
Food Network has hundreds of shows, but certain celebrity chefs capture our hearts more than others. In a recent survey, Mashed asked more than 14,000 readers to vote for their favorite Food Network chef, and, well, the results couldn't be clearer.
Coming in fifth with 6% of votes was Ree Drummond, perhaps better known as the Pioneer Woman. In fourth, with 9% of votes, readers placed Giada De Laurentiis, who is known for the likes of "Everyday Italian," "Giada in Italy," and "Food Network Star." Right in the middle, at 10%, we have Ina Garten, owner of the Barefoot Contessa empire and author of more than a dozen books.
Of course, the survey topped out with Guy Fieri and Gordon Ramsay, who received 31% and 44% of the votes, respectively. Fieri, with his frosted tips, Mayor of Flavortown status, and goofy personality, seems like an obvious choice, while Ramsay is more of a controversial figure. However, Ramsay's creative insults and short temper clearly stick with viewers — and apparently for the better.
Why do fans love Gordon Ramsay so much?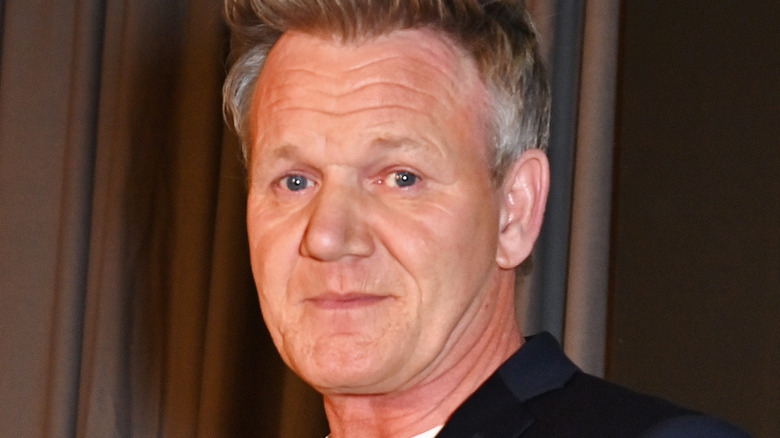 David M. Benett/Getty Images
To be fair, Gordon Ramsay isn't exactly a Food Network star, as most of his shows air on Fox or BBC, but he has appeared on the United Kingdom's Food Network. What's more, he has so many TV shows, books, and restaurants to his name that he's an industry celebrity regardless of what channel he's on. When making the pivot to television, Ramsay thought entertainment would destroy his career as a chef. As he said on "The Tonight Show Starring Jimmy Fallon," "I felt that someone was trying to sort of ruin my career by taking me out of that level of perfection." As the survey shows, his fears were unfounded.
As for his popularity with viewers, it seems to boil down to entertainment value. One Mashed reader wrote that Ramsay is funny to watch, while another commented on the survey that they love the chef for how he "makes cooking look simple and easy." Still, others said they liked Ramsay's no-nonsense personality, especially the way he doesn't hesitate to call people out on their mistakes. Who doesn't get a laugh out of Ramsay's 'idiot sandwich' meme, anyway?
At the end of the day, it doesn't matter who received the most votes. What does matter, however, is that viewers take something away from watching Food Network, be it the mantra Robert Irvine lives by or a few of Alton Brown's best food hacks.