The Mantra Robert Irvine Lives By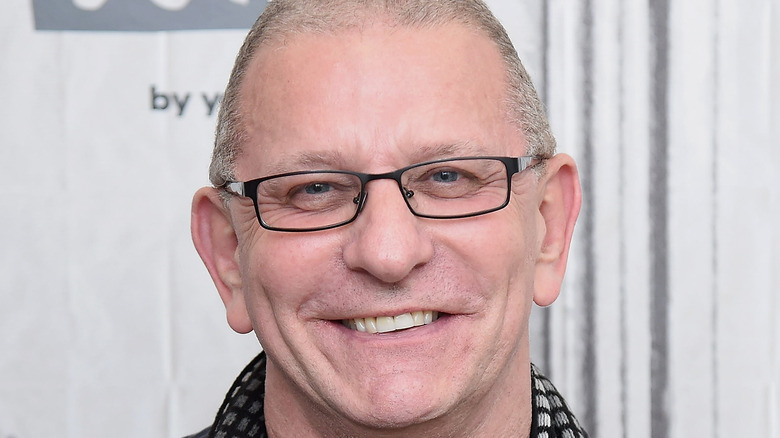 Gary Gershoff/Getty Images
Celebrity chef Robert Irvine has found great success over the years with his Food Network shows "Restaurant Impossible," "Dinner Impossible," and "The Next Iron Chef." But his path to achieving so much in the culinary world was a little different from those who attended posh cooking schools and institutes in Europe. Per the Cooking Channel, the England native joined the British Royal Navy when he was just 15 years old. Irvine's skills in the kitchen were immediately evident and he quickly rose to prominence, serving up food aboard the Royal Yacht Britannia. Later in his career, Irvine even found himself slicing and dicing in the White House's Navy Mess Hall, and then on to some of our favorite cooking television shows. 
Irvine's career is the stuff that wannabe chefs dream of. It's pretty ah-mazing. But we are also in awe of how this chef has taken his success and used it to inspire others, especially those in the military, offering incredible support through his nonprofit, the Robert Irvine Foundation. 
But a journey like Irvine's didn't come without a lot of hard work and the right attitude to help push him over the finish line to success. In fact, it has us wondering what is Chef Irvine's life mantra?
Nothing is impossible for Chef Irvine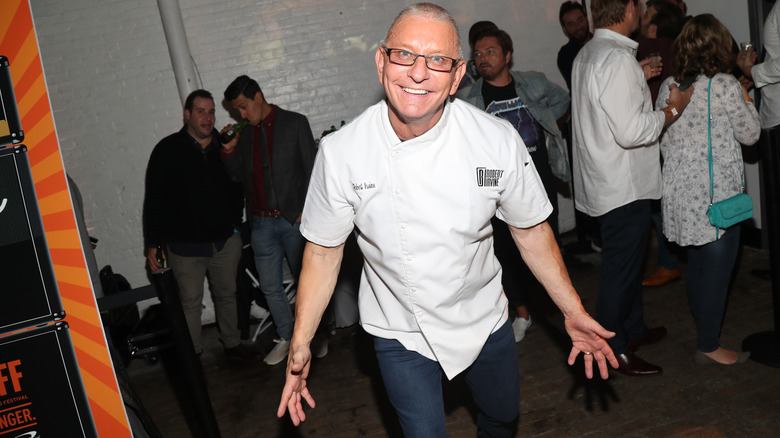 Bennett Raglin/Getty Images
Despite the name of several of his show's hyping the word "impossible," Irvine revealed to Thread MB that his mantra is the exact opposite. Yes, the author and philanthropist lives by the words, "Nothing is impossible." 
Chef Irvine has definitely walked this talk on his television show if you ask us. The girl dad has helped many restaurant owners avoid ruin by providing them strategic counsel to change their business' fate. And Irvine has such conviction and belief in this saying, he's even had it imprinted onto a t-shirt. 
Irvine's "nothing is impossible" philosophy makes a lot of sense if you think about. He further explained it to the Pittsburgh Post-Gazette, "I can't fly, but I can't say it's impossible because I haven't tried yet." Fair point. But Irvine further expounded on his perspective. "That's the thing with impossible, isn't it? A lot of things can seem impossible until you actually try," he shared. "Where would the human race be if we took the word impossible as an ironclad fact? Certainly not where we are today." So, the next time you're trying to muster up the courage to try your hand at a new recipe, take up a new hobby, or pursue a life passion, remember Irvine's words of encouragement: "Nothing is impossible."