Lunch As We Know It Could Be Coming To An End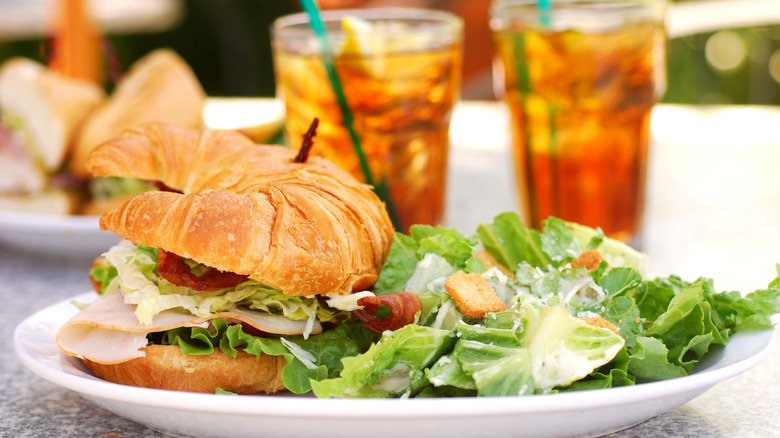 Karimala/Getty Images
Ah, lunch. That midday meal when you (hopefully) take a break from working and enjoy your daily salad or ham sandwich. Maybe you're used to devouring a salad at your desk between Zoom calls, or maybe you tend to head out to local restaurants for business meetings. Whatever the case, the pandemic has most certainly affected the way we lunch. It's changed the statistics on who's going out, who's bringing a lunch from home, and who's working at home and making their own lunch.
Toast, which recently released its Q1 2023 Restaurant Trends Report, conducted a study finding that restaurants in most U.S. metropolitan areas are less busy at lunch time than they were in Q1 2019, and the number of dine-in customers dropped 9% during the same time period. What's more, data from the National Restaurant Association shows that 47% of employees who don't commute to work say they "go out to lunch less frequently" than they did pre-2020 (via The New York Times). These statistics certainly don't seem hopeful for the dining-in restaurant business, and they aren't the only recent changes to how we get and eat our lunch.
Restaurants may be closing for lunch service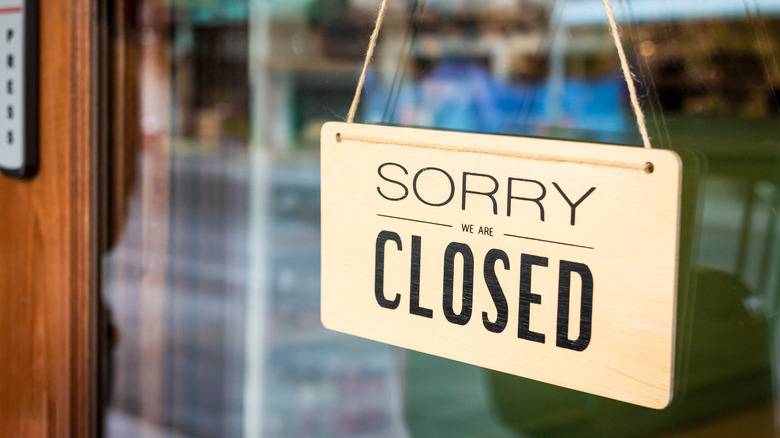 Amstockphoto/Getty Images
While Circana notes that people tend to order out for lunch more than they do for breakfast or dinner, Toast found that the average sit-down lunch bill has increased 53% since 2019, which may have led consumers to look toward other options. However, take-out has also seen a 42% increase in check totals, which is slightly less than sit-down bills, but still a notable spike. Washington, DC-based restaurateur Ashok Bajaj, who owns 10 restaurants, says the "lunch crowd" has notably decreased. While some regulars have returned to lunch service, he tells The New York Times that "it's nothing like it was before Covid. The energy has been sucked out of downtown."
So what does this all mean for restaurant lunch service? Per The New York Times , many full-service restaurants are now closing for lunch. As noted, customers are looking more toward take-out options, quick-service eateries, and eating at home when working from home rather than heading out for lunch meetings. The Detroit restaurant Leila, owned by Samy Eid and his family, is one restaurant that has closed for lunch. "I don't know if lunch will ever come back to Leila. It's a multi-million dollar project. To say it makes more sense to keep it dark tells you what you need to know about how crazy things are," said Eid (via The New York Times).