Snoop Dogg's Favorite Munchie Is A Nostalgic Egg Dish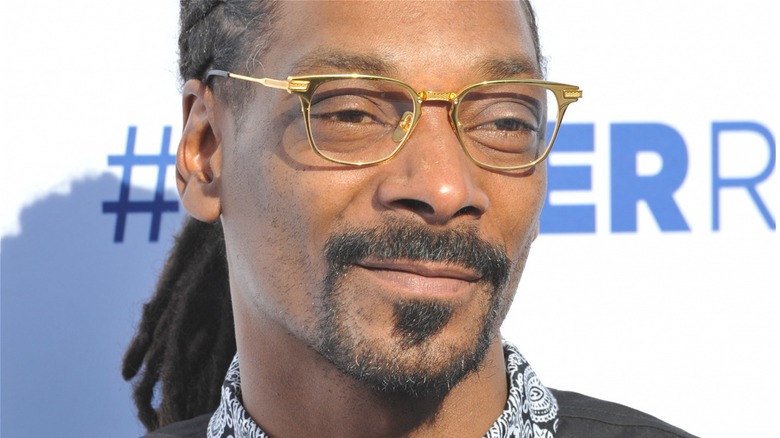 Jaguar PS/Shutterstock
If there's one person on this planet who knows a thing or two about getting hit with a case of the munchies, it's Snoop Dogg. The legendary rapper known for his love of cannabis has also dabbled in the culinary world. His bestie, after all, is epicurean queen Martha Stewart. After writing his 2018 cookbook, "From Crook to Cook: Platinum Recipes from Tha Boss Dogg's Kitchen," and co-hosting the VH1 series "Martha & Snoop's Potluck Dinner Party," the artist has certainly demonstrated his food buff status.
While it seems that most folks stereotypically reach for a bag of salty chips or whip up a pot of Kraft Macaroni and Cheese while stoned, Snoop's go-to snack to take the edge off might come as a bit of a shock. Let's just say his late-night craving also doubles as an on-the-go breakfast staple. Snoop Dogg revealed that his favorite munchie is actually hard-boiled eggs on toast.
Hard-boiled eggs on toast reminds Snoop Dogg of his childhood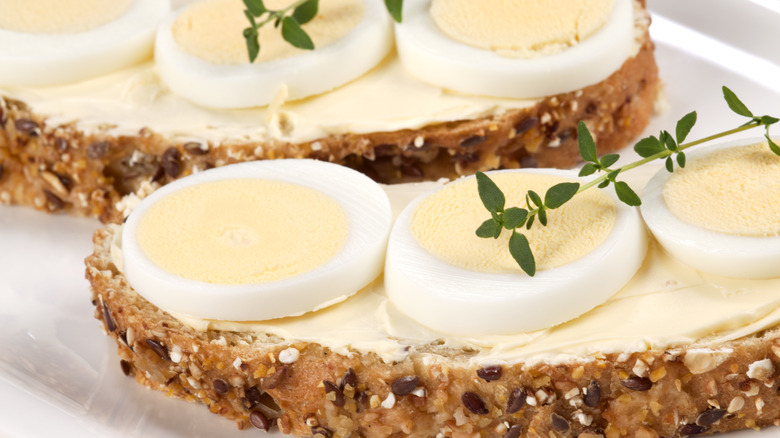 Josef Mohyla/Getty Images
Comfort foods have the power to provide feelings of nostalgia, and for Snoop Dogg, who grew up in Long Beach, California, sliced hard-boiled eggs on toast is a meal reminiscent of boyhood. He told Insider that the protein-rich dish was one of his preferred cafeteria breakfasts in elementary school, calling it "a beautiful thing." While adolescence is far behind Calvin Cordozar Broadus Jr., he still loves the combo as an adult, sharing that it's quick, easy, and pretty foolproof. And who wouldn't agree that the semi-firmness of hard-boiled eggs pairs extremely well with crispy buttered toast? Now, whether or not he washes down the tasty nosh with a tall glass of gin and juice remains a mystery.
Even with a net worth of $160 million, the rapper has also confessed his love for plenty of other everyday fare, including a variety of fresh fruits, pistachios, peanut butter M&M's, and Popchips.