All The Best Food Deals In September 2018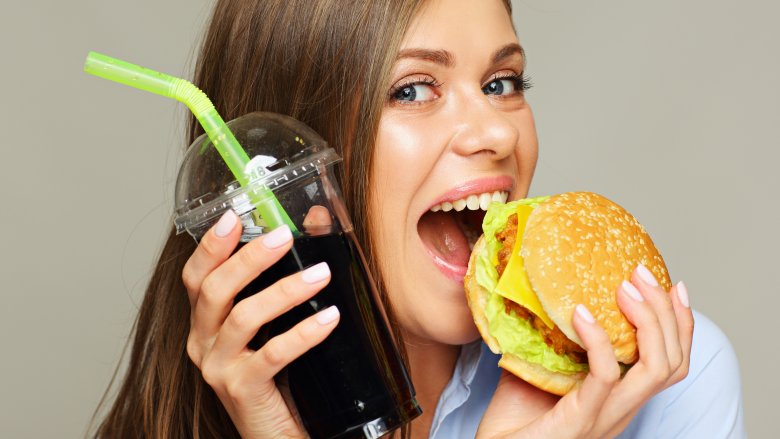 Shutterstock
The only thing better than getting a crazy good deal on food is getting food for free. Who doesn't love that? When you can take a break for lunch and know that it didn't cost you anything beyond the gas you used to drive to your favorite fast food joint, that can make the whole day a win.
That's why we put together some of our favorite deals for the month of September. September is rough. Those long, lazy summer days that everyone loves are over. The younger kids are going back to school, the older ones might be going away to school. The house seems emptier and busier at the same time — how does that even happen? All that means it's the perfect time to be served up a great deal. It doesn't even matter if it's a free burger or an after-work drink you can pay for with the change in your cup-holder, let's talk about how you can make your September better with some free (and seriously cheap) stuff to put in your face.
Chick-fil-A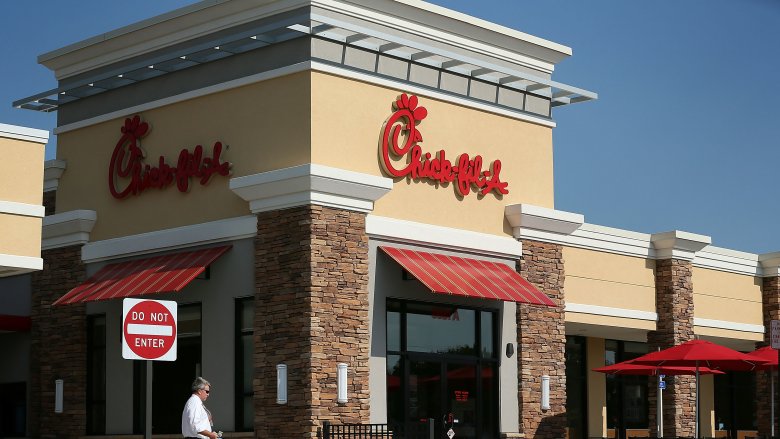 Getty Images
Chick-fil-A is really, really hoping you'll download their app and sign up for all kinds of awesome rewards. They're so hopeful that if you sign up for a Chick-fil-A One account before September 29, you'll get a free 8-piece nugget order for your trouble. And don't worry — they're not skipping over customers who are already loyal app users. If you already have the CFA One app, just sign in before September 29, and you'll have free nuggets waiting for you, too.
If you're a fan of Chick-fil-A and you're not familiar with how the reward program works, it's definitely worth a peek. The more you spend, the more points you accumulate, and the higher you go through the three tiers: Member, Silver Member, and Red Member.
All three tiers are eligible for free food rewards and a special reward on your birthday. Let's be honest here — birthdays aren't nearly as much fun as they were when you were a kid, so the least you can do is be ready to make the rounds of all your favorite fast food joints and collect your goodies.
White Castle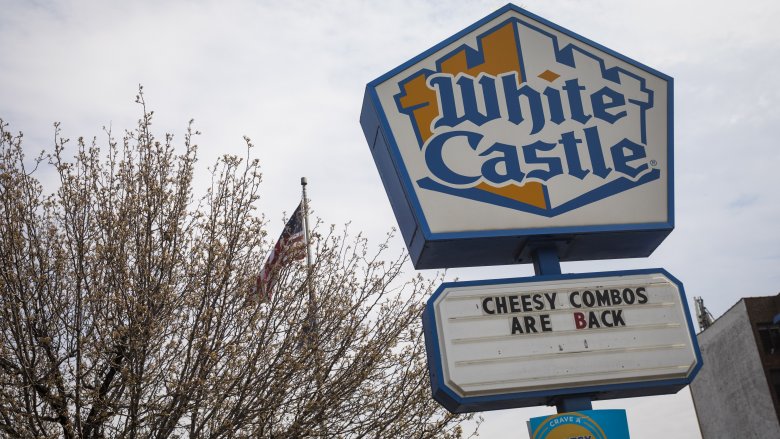 Getty Images
As if you needed another reason to head to White Castle, there are a couple more coming up in September. Head to their website, and you'll find a series of coupons for use on special days of the year.
The first one is only valid on September 9, and that's Grandparent's Day. It's for $3 off any Castle Pack, and while it's not clear how that relates to grandparents, who's complaining?
The next is for National Cheeseburger Day, on September 18. It's a one-per-customer thing, but it'll get you a free cheese slider with any other purchase. Nothing wrong with that, because no one can eat just one.
And finally, they're also doing something for National Coffee Day on September 29. Another one-per-customer coupon, hand this one over and it'll get you a free small coffee with any purchase. Better print them out and pin them up somewhere so you don't forget.
Moe's Southwest Grill
There are three magical phrases in life: please, thank you, and queso. On September 20, Moe's Southwest Grill will be celebrating Free Queso Day with, you guessed it, free queso. What's better than that?
They've actually got something in mind. Download their app, and stop in before September 16. Check in through their app, and you're entered to win free queso for life.
Just let that sink in. For life! Free queso! Any way you phrase it, it's amazing, so enter away. If you don't have the app yet, there's another bonus for downloading it. Once you do, you're eligible for a free order of nachos (with the purchase of a drink), and a free burrito on your birthday. Birthdays just got better!
Not interested in the app? You can also head over to their Facebook page and put your email address in the pinned giveaway post, and enter the free queso for life contest that way.
Olive Garden
What's better than going out for dinner? Leaving with the next day's lunch or dinner already in the bag.
Olive Garden's Buy One, Take One promotion is running through September 23. Customers choose one of seven entrees — including favorites like chicken con broccoli, shrimp scampi, and fettuccine Alfredo — and when they get the check, they'll also get a meal packed up and ready to go. There are only four of those to choose from (via WIBW), but you're going with the cheese ravioli with marinara sauce, aren't you?
There's also something noteworthy about that end date — it's unclear whether or not that's really the end. According to Bloomberg, Olive Garden ended the Buy One, Take One promotion once before, in March 2018. They called it a pretty dangerous gamble that didn't pay off for them then, but then they brought it back for another "limited time" run. There's no telling if dropping the promotion will be any better for their bottom line in September, so we'll see what happens.
Dunkin' Donuts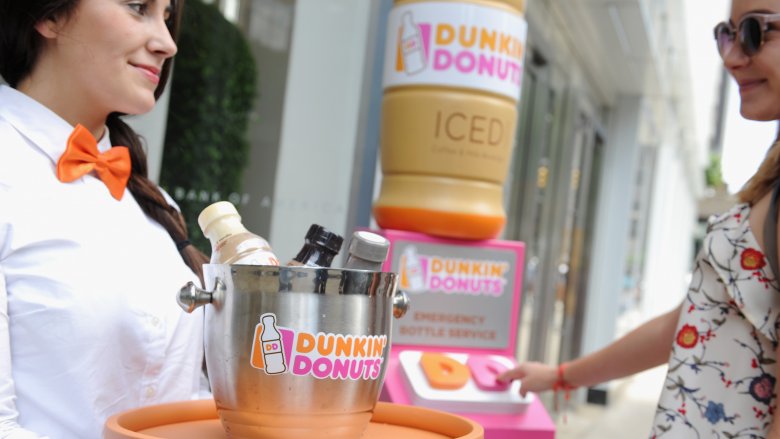 Getty Images
Dunkin' Donuts is bringing their "Sip. Peel. Win." game back for a second year, and while there's definitely a huge amount of free food up for grabs, there's a ton of other stuff, too.
The game runs through September and until October 15 (or until the game pieces are gone), and essentially, purchasing any large or extra-large beverage gets you a sticker and a chance to win. According to the official news release, there are millions of instant win prizes out there, which means a huge number of stickers you can redeem for free food. You even have the chance to win free coffee for a year. There's $500,000 in gift cards up for grabs, along with JetBlue tickets, movies from Fandango, and sports gear. They can be redeemed at sippeelwin.com, and even if you usually limit yourself to a small or a medium, it's worth the upgrade. (Go on, you know you're looking for an excuse.)
McDonald's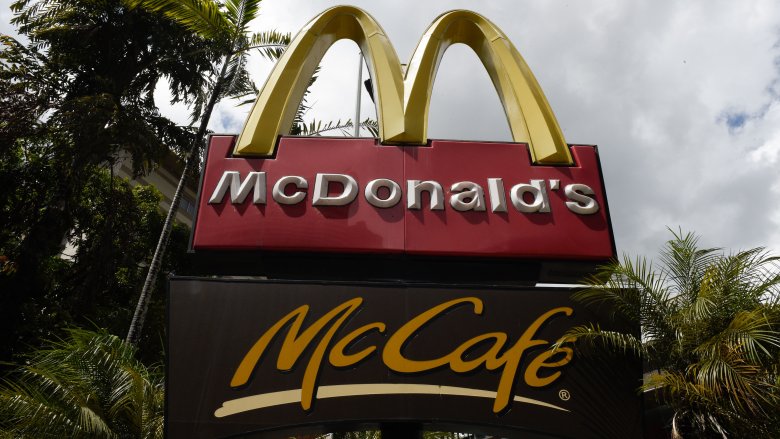 Getty Images
There are a couple of exciting things going on at McDonald's for the rest of the year, and let's start with the main course: the Big Mac. Since 2018 is the 50th anniversary of the iconic burger, it's not surprising there's a huge celebration planned. It started on August 2, says Time, and that's when McDonald's started giving away a commemorative coin with each Big Mac purchase.
Five different designs of the coins are being handed out (with one symbolizing each decade the Big Mac has been around), and those who don't decide to keep the collectibles can turn them back in for a free Big Mac. Hey, adulthood is full of tough choices, right?
Every Friday — also for the remainder of 2018 — you can double up on the free stuff. In an attempt to get more people downloading and using their app, McD's is giving away a free medium fry (with any purchase over $1) to anyone who pays through the app. And that app is definitely worth it, because there are a ton of deals you can only get that way. Until September 30, you can pick up $1 sandwiches, and until the end of the year there are free soft drinks, buy-one-get-one-for-a-penny coffees, and $1 any-size coffees. Get the app, people!
Wendy's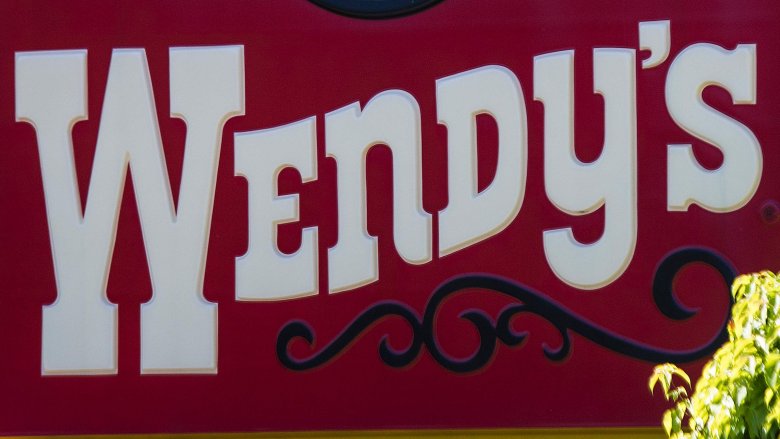 Getty Images
For anyone who loves Wendy's — and particularly, Wendy's burgers — the rest of September has the potential to be a very, very good month.
National Cheeseburger Day is September 18, but Wendy's is going above and beyond and offering customers the chance to get a free Dave's Single every day of the month. According to their official news release, this extended Cheeseburger Day celebration comes with only minor stipulations: first, you need to order through their app.
That's not a bad deal for a free burger, is it? Just download the app, register, and get your free lunch. The offer resets every day, so you can literally enjoy a free burger from Wendy's every single day until September 30. You do need to buy something else, but who goes to Wendy's and skips getting a Frosty and some fries? No one, that's who!
Papa John's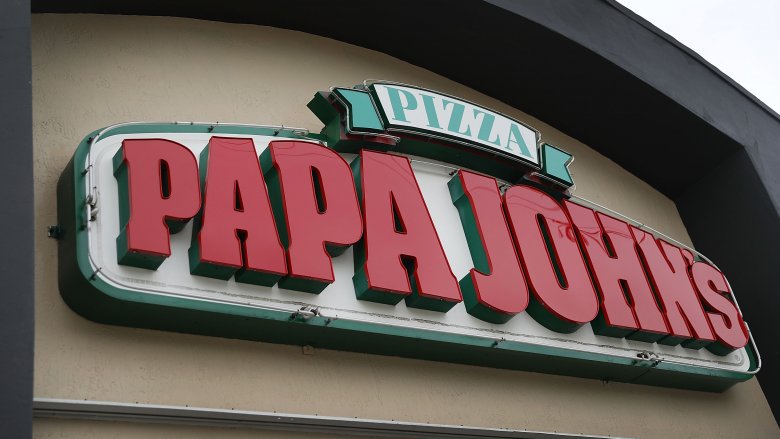 Getty Images
Papa John's has had a rough year, in large part because of the drama surrounding founder and one-time CEO John Schnatter. (For the full saga, keep reading here.) But, free pizza is free pizza, and for the weekend of September 15 and 16, Papa John's is going to be giving away plenty of free pizzas.
There's a catch: you need to download the app from either the Google Play Store or the Apple Store, log in, and order via the app. Use the promo code BETTERTOGETHER, and as long as you spend $12 or more you'll be entitled to a free large, one-topping pizza. (What more do you need? It's pepperoni, isn't it?) The topping is up to you, and as long as you complete your order via the app, that pizza's on them. It's a little bit of goodwill at a time when they really could use it, so if you've been putting off trying them or if you've strayed during the recent drama, here's a great time to go back.
Hooters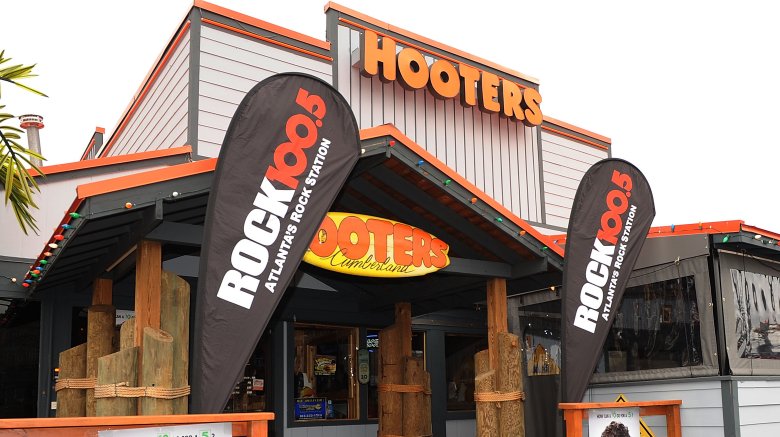 Getty Images
If you're not a regular at Hooters — or, if you're not a NASCAR fan — you might not know they sponsor driver Chase Elliott and his No. 9 Hooters Chevrolet Camaro ZL1. If you like boneless wings and free food, though, you might want to at least start checking race results.
For the rest of the NASCAR season — which goes until November 18 — Hooters will be giving away free food... but only if Elliott does well. If he wins his race, customers can go to Hooters on the following Monday and get 10 free boneless wings (when they purchase 10). If he places in the top 10, customers can get a free order of fried pickles with their drink purchase.
There are a lot of drivers and a lot of chances for Elliott to, well, not win. So how often does it happen? According to Hooters, they gave away prizes 12 times in 2017, and at the end of the season they also raffled off the hood of his car to benefit their Give A Hoot campaign and breast cancer research. When you can contribute to something good, that's when everyone wins.
Sizzler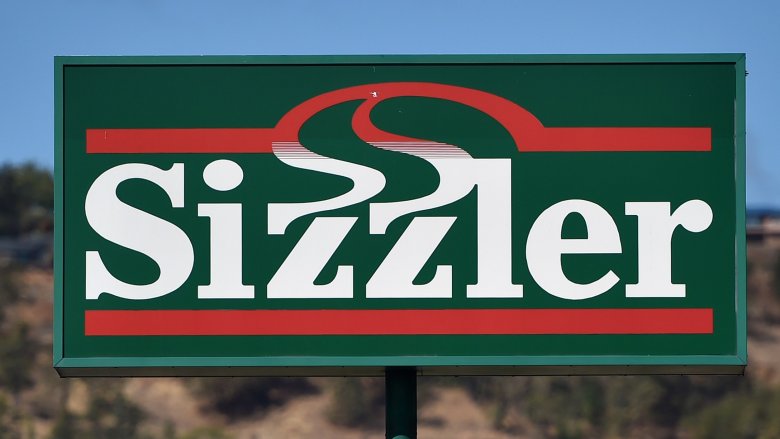 Getty Images
It's no secret there's a national holiday for just about anything, but it's still kind of surprising there's a National Cheese Toast Day. It happens on September 15, and Sizzler will be giving away free orders of cheese toast that day at participating locations. (No doubt, more than a few of the estimated 12,333,000 slices they serve every year.) Not so crazy now, is it?
They're also going to be running the world's favorite kind of contest — one that involves selfies, social media, and hashtags. Take a photo or video of yourself with your Cheese Toast from Sizzler, upload it to Facebook, Twitter, or Instagram, and use the hashtag, #cheesetoastselfie. Tag the picture (or video) for the "Sizzler contest," and you're entered to win one of a number of prizes. They're only advertising the $100 Sizzler Gift Card, but there are other mystery prizes up for grabs. You were going to take a selfie anyway, right? Why not enter!
Bruegger's Bagels
Bagels are delicious, and there are a ton of things you can do with them. (We look at a lot of them here) And sure, the ones you get in the store will do in a pinch, but they can't compare to a delicious, fresh bagel from a bakery.
That's where Bruegger's comes in, and the only downside is once you've had some New York-style bagels, you'll never look at store bought ones the same way again. What — besides cream cheese — goes great with bagels? Coffee! They know this, which is why you can get a free medium coffee with your purchase.
That's enough to keep you coming back, and if you do decide to make them a regular stop, you should also sign up for their Inner Circle. You'll get a free bagel with cream cheese when you sign up, and other deals delivered to your inbox.
Pizza Hut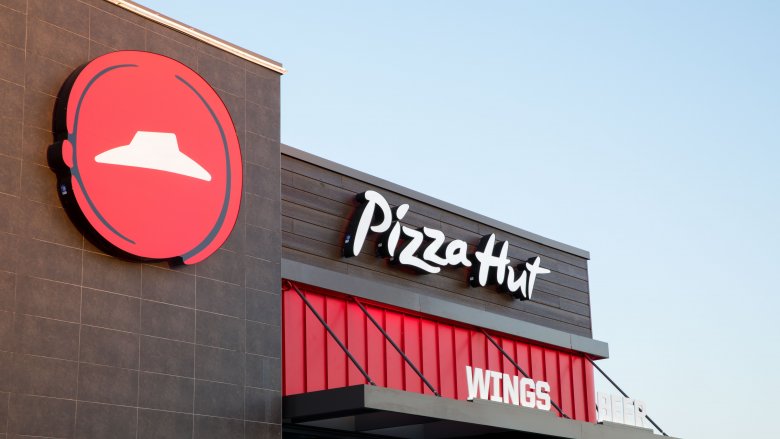 Getty Images
If you're of a certain age, you're probably familiar with Pizza Hut's BOOK IT! program. It started in 1984, and it combined two of the world's most awesome things (and that's true whether you're a child or an adult): books and free pizza. If kids met their reading goals for the month, they'd get a free, one-topping Personal Pan Pizza.  
Technically, the reading-and-pizza part of BOOK IT! runs from October through March, but since sign-ups start in September for both public school students and homeschool students, this one unofficially starts when school does.
There's another reason you might want to get involved with the program, too, and it doesn't have anything to do with food. Any child who completes all six months and gets all six stickers with their free pizza redemption can mail in their stickers and reading journal for a chance to win $10,000 toward college. Not bad at all, right?
Drink specials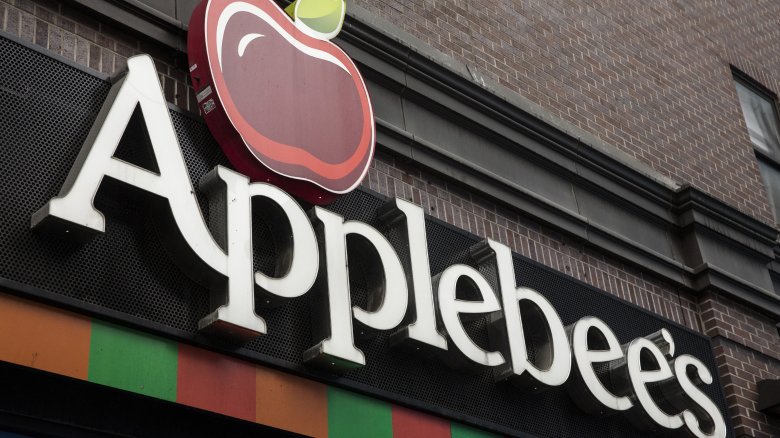 Getty Images
Let's talk about drink specials, for those days when you feel like something a little better than what you might have in your fridge at home.
We'll start with Applebee's, because for the entire month they're going to be offering $2 mugs of Sam Adams Octoberfest draft. Cold, frosty, delicious Sam Adams Octoberfest. The worst thing about this deal is that it's only in a 10-oz. glass, but at that price, you can pick up two to sip while you're snacking on your appetizers. All that's good about autumn in a glass, indeed!
Chili's is the other sit-down, casual, after-work favorite place that's serving up something special to drink in September. Their signature cocktail is the $5 Margarita of the Month, and The Crown Apple Crisp will be welcoming in the fall. It's tequila, apple whiskey, cranberry juice, and fresh sour, and what work day wouldn't be made better by that — especially when it's served alongside one of their low-price happy hour specials. Drink responsibly!
Here's what you need to watch for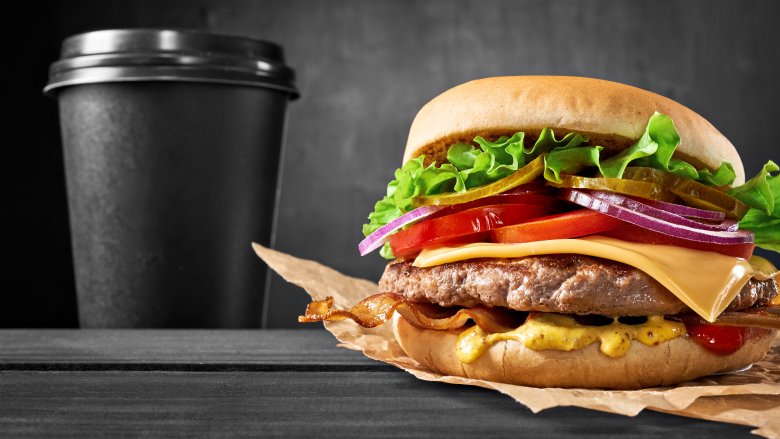 Shutterstock
There are three national "holidays" in September that always mean good deals, but those deals usually aren't announced until the day of the event or the day before. So, we're just going to tell you what's coming up, and what days you need to mark on your calendars.
September 18 is National Cheeseburger Day, and while the big chains like McDonald's and Burger King haven't historically done anything for it, other burger chains have chimed in with some really good deals. The very next day is Talk Like a Pirate Day, and this is another pseudo-holiday where you might be able to pick up some super-good deals from your favorite fishy restaurants.
And on September 29, be on the lookout for free coffees of all kinds. It's National Coffee Day (no, National Coffee Day isn't actually every day), and coffee chains across the country have historically hopped on board to celebrate. In the past, there has been free coffee giveaways, deep discounts on coffee, and some large-scale acts of goodwill. Dunkin' Donuts franchisees have, in the past, donated tons of coffee to the American Red Cross, and this is one holiday we can all get on board with.