What Happened To The Good Promise From Shark Tank?
We may receive a commission on purchases made from links.
In an interview with the Business Leadership Series, Karen Posada recalled the epiphany that led to the creation of The Good Promise and her line of vegetable smoothies. After having her first child, her mom asked about her job plan. Posada had previously been a reporter but was now a mother and hesitant to return to the field. But her son inspired an idea. "I really love feeding this child great food," she told her mom. "I think that we could possibly go into business together and make meals and sauces for kids." She would appear on Season 7, Episode 22 of "Shark Tank" to promote her business.
Posada asked for $100,000 in exchange for 20% equity in The Good Promise, insisting to the shark that the smoothies tasted great and would get kids to eat more vegetables. The sharks' reaction was not at all what Posada had hoped for. Daymond John complained that it was giving him acid reflux, and Kevin O'Leary, who believes healthy food is the key to a successful "Shark Tank" food pitch, declared that "three out of four taste like industrial waste."
Was The Good Promise able to change the sharks' minds?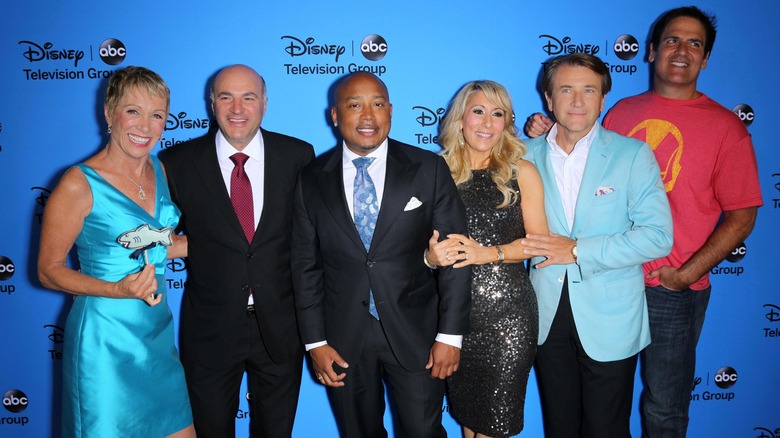 s_bukley/Shutterstock
Posada successfully got her line of pasta sauces aimed at kids into Walmart stores and then auditioned for "Shark Tank" in 2014. "I did a whole video for Shark Tank, like, "We're in Walmart", said the whole story about Walmart and we got to the producers, the producers loved it," she told the Business Leadership Series. She was dropped from the show unexpectedly, but the producers invited her back after she created her smoothies two years later.
Robert Herjavec asked why she didn't focus on their sauce line, which had made $260,000 in the first 18 months. She admitted her profit margin was only 23% and raising the price wasn't an option, so she began creating the smoothie line instead, which would have a 40% margin. The sharks continued to make faces as they took sips of the smoothies and joked about the taste until they were all out. Posada recalled dreading the day the episode would air, calling it "an absolute nightmare."
After the episode aired, Posada admitted to getting hate mail, but also 3,000 orders. "So I thought it was sort of like a devastating effect again, to be destroyed on Shark Tank in such a terrible way but it was also like an awakening of realizing we now have over 12,000 emails of people that were interested." She made a new website through Shopify and realized she didn't have to depend solely on retailers, but could also sell the smoothies online.
Did The Good Promise survive after Shark Tank?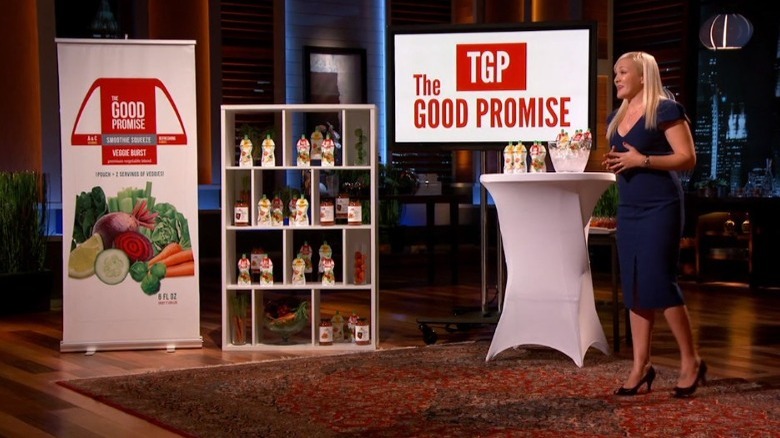 ABC
While The Good Promise didn't land a deal on "Shark Tank," Posada was determined to continue building her business. She joined Amazon Launch, Amazon's program that buys products from businesses and then sells them to the consumer. "So with that program, we've been selling about a hundred cases a week, with very little advertising and with very little reviews," she said. On Amazon, customers had positive comments about the smoothies. "So good – I am obsessed with them!" wrote on fan. "Seriously a delicious drink with the right amount of pick me up!" wrote another. "I have been replacing it for my afternoon coffee."
Unfortunately, a promising boost in sales for the company didn't translate into long-term success. By 2017, The Good Promise's website was down and its social media pages were no longer being updated. According to her Facebook page, she currently works as a software engineering manager.