David Chang Always Adds One Ingredient To Noodles - Exclusive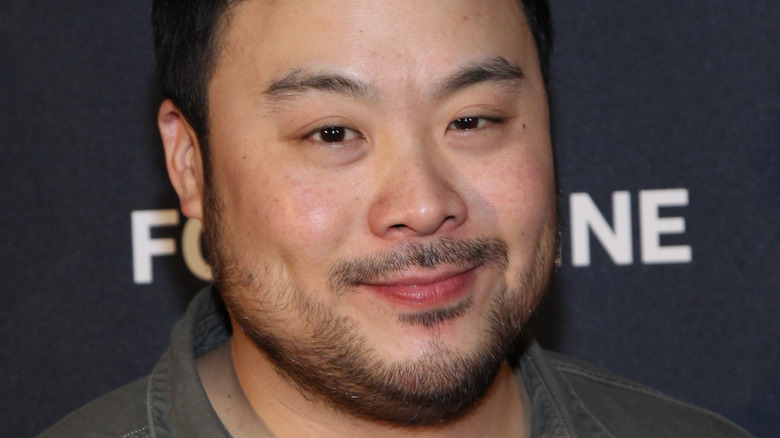 Bennett Raglin/Getty Images
Stir-fry with a homemade sauce can't be beat — especially when it comes to throwing together a simple but delicious weeknight meal. Momofuku restaurant group founder and James Beard Award winner (on numerous occasions) David Chang is quite the connoisseur when it comes to cooking up some tasty noodles. What's the key ingredient to upgrade your noodle game? During an exclusive interview with Mashed, David Chang claimed that it's toasted sesame oil.
"If you're going to make noodles, and something that is not, say, Western and European ... toasted sesame oil — just a little bit — goes a long way in changing the flavor and the nuance of a dish," the podcaster explained. Toasted sesame oil is just like it sounds — an oil made from toasted sesame seeds. This version allows for a nuttier and more intense flavor that encourages a better finish while cooking noodles. On the other hand, regular sesame oil is derived from raw, pressed sesame seeds.
Mix soy sauce with toasted sesame oil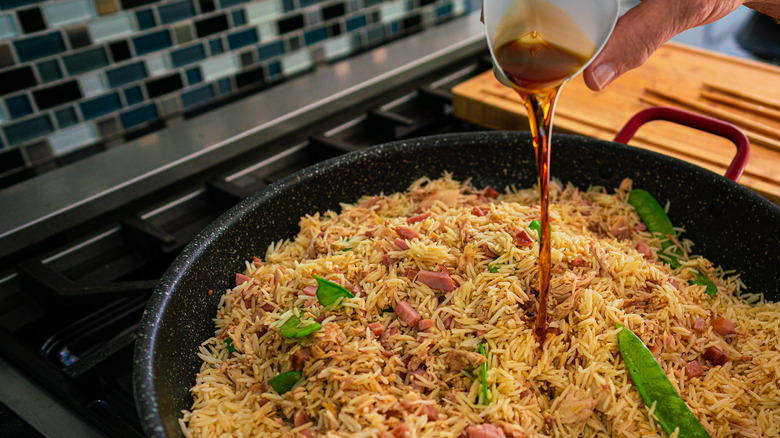 Thepalmer/Getty Images
David Chang actually made the dish the morning of the Mashed interview for his son. He described, "I made some Sōmen noodles, and I put a little bit of the Momofuku soy sauce in there and a little bit of our toasted sesame oil. If you don't have our products, that's fine." The Michelin-starred chef did warn that toasted sesame oil goes bad quickly (six to nine months), so make sure to use it up before letting it sit in your pantry.
Chang recommended that you pour in "a little drop, like one drop in a four-ounce bowl of noodles with a little soy sauce" for the best-tasting results. Beyond Asian dishes, the restaurateur explained that you can use toasted sesame oil for unexpected dishes, like a Caprese salad (normally composed of ripe tomatoes, fresh mozzarella, and fresh basil). Olive oil, sea salt, black pepper, and balsamic glaze garnish the appetizer, in which Chang advised that you drop some toasted sesame oil. "But again, be very careful with the amount that you use," he added. Time to run to Trader Joe's for the newest addition to our kitchen cabinet.
All 10 episodes of "Secret Chef" are now available on Hulu. Check out David Chang's Instagram to keep up with his latest projects and home cooking.