Gatorade Cocktails Are The Perfect Party Combo To Stay Hydrated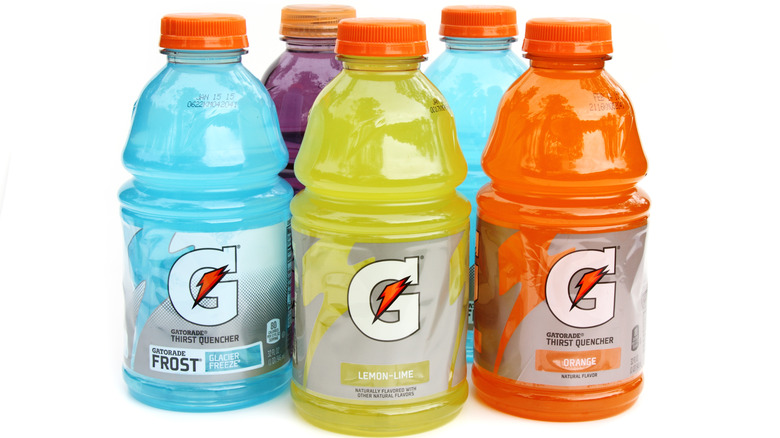 Noderog/Getty Images
Those of us who may be notorious for consuming a few too many cocktails probably already know of the ultimate hangover beverage cure: Gatorade. Per Insider, when you drink alcohol, your essential electrolytes such as sodium, magnesium, potassium, and calcium drain from your body. Gatorade helps you to recharge by replacing those lost electrolytes, making you feel better faster. Plus, it also helps to rehydrate you, which will assist in diminishing that pounding headache.
But what if there was a way to stay hydrated while drinking alcohol? It makes sense to alternate boozy drinks with glasses of water, but what about combining Gatorade and spirits to make Gatorade cocktails? While the alcohol will still dehydrate you, mixing it with Gatorade is presumably better than drinking alcohol straight, which is almost certain to result in a hangover. It's the perfect summer cocktail combo to stay hydrated and cool on hot days, especially when you're at outdoor gatherings like picnics and parties.
What are the best Gatorade cocktail pairings?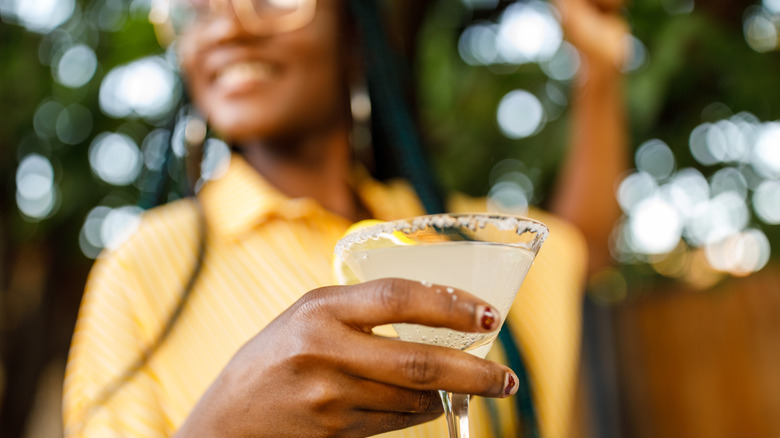 Fotostorm/Getty Images
We may be onto something here with Gatorade cocktails, as they have become a new trend both in bars and on social media. Per Bon Appétit, bartender and author John deBary included a Gatorade cocktail in his new book "Saved by the Bellini & Other 90s-Inspired Cocktails." The drink is composed of Fierce Blue Cherry Gatorade and yellow Chartreuse, and is even cheekily meant to be served in "a red plastic cup." Bartenders aren't the only ones utilizing the sports drink, of course: One TikToker posted a video of a homemade cocktail featuring Arctic Blitz Gatorade and Bacardi white rum.
There are so many Gatorade flavors out there, which means there are potentially endless options when it comes to your new favorite summer cocktail recipe. While the best flavor combos are always whatever ones you find you like best, there are a few combos to get you started. Try mixing one of Gatorade's most popular flavors, Fruit Punch, with whiskey, or perhaps opt for a coconut-flavored rum for a tropical taste. If you're a Lemon Lime fan, try adding some tequila with a salt rim to add to the flavor's natural saltiness. Orange Gatorade might pair well with vodka, and you can't go wrong with an orange slice garnish.