Neil Patrick Harris' Dorito-Almond Butter Sandwich Is Kind Of Genius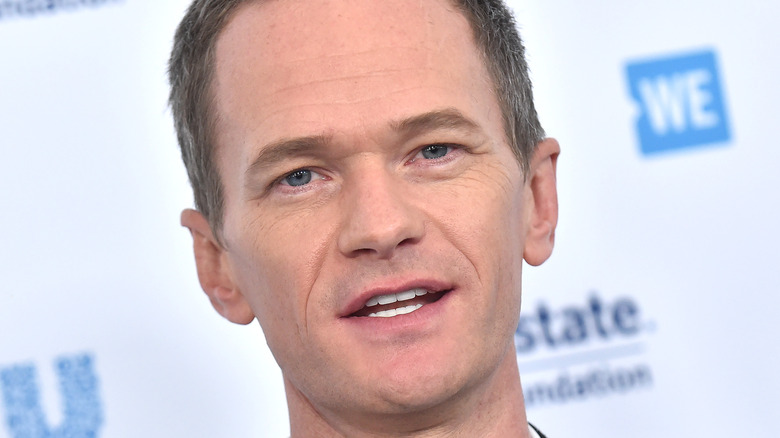 DFree/Shutterstock
Neil Patrick Harris has interesting taste — something you might expect considering that his husband, David Burtka, is a chef. While the actor knows a thing or two about fine dining, the sandwich he recently documented for Grub Street might be too obscure to find its way into one of Burtka's cookbooks. While detailing his day on Saturday, July 8, Harris shared his snack: "an English muffin with almond butter and jelly," with "nacho-cheese Doritos in the sandwich itself."
It might sound like an unusual mix to some, but Harris quickly explained his reasoning: "It adds umami and a crunch. You get the brightness of the nacho cheese to balance out the almond butter and the jelly." To get a sense of whether the sandwich is a fit for your palate, you might want to break down each part and compare it to something relatable. The idea of putting chips in sandwiches has been around for decades. As one Reddit user sums it up, "It adds a nice crunch to the often soft ingredients of a sandwich."
The internet had mixed reactions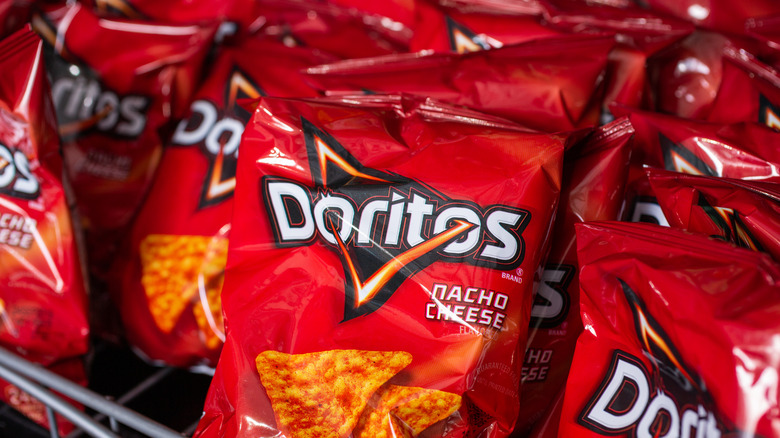 The Image Party/Shutterstock
People who enjoy combining cheese, nuts, and fruit may understand how the flavors of Neil Patrick Harris' Dorito and almond butter sandwich works. Meanwhile, the texture of having the almonds in spread form may add another dimension. According to American Cheese Society Certified Cheese Professional Marcella Wright, the ingredients make for a nice marriage. "[I like] crispy crackers schmeared with creamy nut butter, topped with a slice of cheese and some fresh fruit," she told MarthaStewart.com.
When news broke of Harris' unique sandwich, The Today Show shared the story on Twitter to see what others had to say about it. "I'm right there with you," one user wrote, "Been doing that for a long time!" Harris didn't have the same support from everybody though. A big peanut butter and jelly fan was completely turned off by this idea. Perhaps naysayers would be more partial to another sandwich that came up in the Grub Street report. For lunch, he had a turkey sandwich on ciabatta that came with tomato, avocado, and lettuce.
However, with Chef David Burtka as a husband, Harris isn't lacking when it comes to home-cooked meals. In fact, the two, along with the family, often get involved in the process as well. "We treat the time spent creating the meal, enjoying the meal, even post-meal clean-up as great time for community and to get to reconnect with the family," Harris told The Healthy.