How Joe Bastianich Knows If A MasterChef Contestant Will Win - Exclusive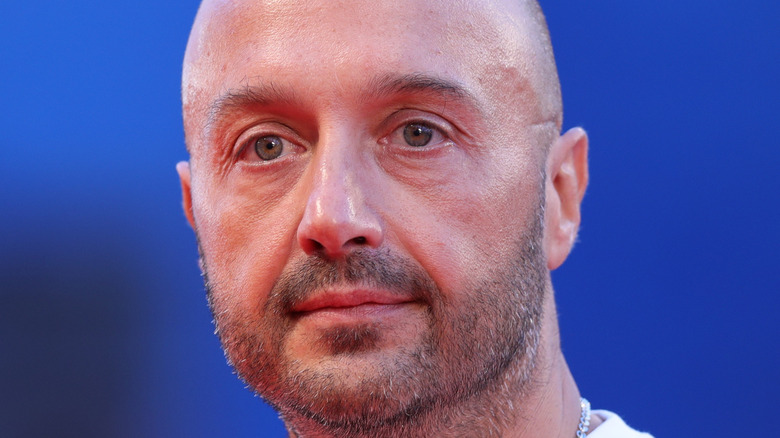 Vittorio Zunino Celotto/Getty Images
As a "MasterChef" fan, you probably know the warning signs as well as food critic and perpetually grumpy MasterChef judge Joe Bastianich does. The established restaurateur told Gold Derby, "Under-seasoning, not working with a clear and very organized bench, and using too much fire" are the three alarmingly red flags that suggest that he, Gordon Ramsay, and Aarón Sánchez are about to sample a less-than-savory dish — and perhaps send a contestant packing. 
Despite the often scathing criticism that has become a hallmark of his brand, however, Bastianich isn't always on the lookout for failure. He knows how to pick out a promising contestant, too, and often enjoys their food offerings.  In a recent exclusive interview, The "MasterChef" mainstay taught Mashed how to pick out a winner, too. "If the station's clean ... if they're seasoning as they cook — so salting water, seasoning all the contents of their mirepoix — and if they are letting their proteins season in advance and rest before cooking ... If those things are happening, we'll probably get a good dish," Bastianich revealed in a recent exclusive interview. 
These are the dishes Bastianich actually looks forward to on MasterChef
The recipe to success on "MasterChef" is not simply culinary skills. It also, naturally, lies in dish selection. As countless have before him, Season 13 contestant Wayne Lewis found that out the hard way when he served the judging panel pumpkin risotto during the season's state fair challenge. Here's a hot tip straight from the critic's mouth: Please stop trying to impress Bastianich with risotto. "I'm not always a fan. You should cook risotto if you know what you're doing," Bastianch exclusively told Mashed. "It's very difficult to make, because it's not something you see a lot in America in restaurants, because making it is counter[intuitive] ... People think it's pasta and it's not. It's the opposite."
On the other hand, the "MasterChef" judge told us he's all here for taste-testing regional dishes that the home chefs competing on the show grew up making. "[Reagan Sidney] cooked some delicious New Orleans food — a gal from New Orleans. She made a gumbo that was quite amazing," Bastianch revealed. "Regional food, New Orleans gumbo — things like that really impressed me this year, and some good grilling." 
Season 13 of "MasterChef: United Tastes of America" sees Gordon Ramsay, acclaimed chef Aarón Sánchez, and renowned restaurateur Joe Bastianich return for the ultimate cook-off, as the top home cooks from four parts of America (West, Northeast, Midwest, and South) battle it out for their region. Tune into the next episode tonight at 8 p.m. ET on FOX.