Aldi UK Throws Major Shade At The Twitter X Rebrand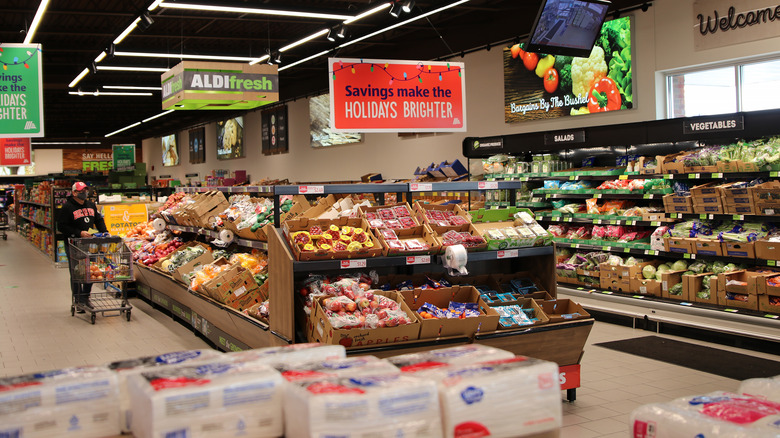 Eric Glenn/Shutterstock
Although the internet is always evolving, we aren't always too thrilled about those changes. Twitter has changed drastically since being bought out by Elon Musk, with MIT Technology Review reporting that more than 1.3 million users had left the platform within Musk's first month.
However, those who have stayed have continued with their usual internet shenanigans — namely, trolling others. Upon hearing about Musk rebranding Twitter as X Corp., Aldi UK took the opportunity to roast the decision. The brand tweeted, "Now launching AldX. It's the same as Aldi; We just fancied a change." Within just three hours, the post received more than 187,000 views and 3,600 likes.
Twitter jokes aside, Aldi has seen its fair share of change over the years, from store policies to public opinion. For the most part, these changes have worked out well for Aldi, helping it evolve into the beloved grocery chain it is today.
AldX is very different from the original Aldi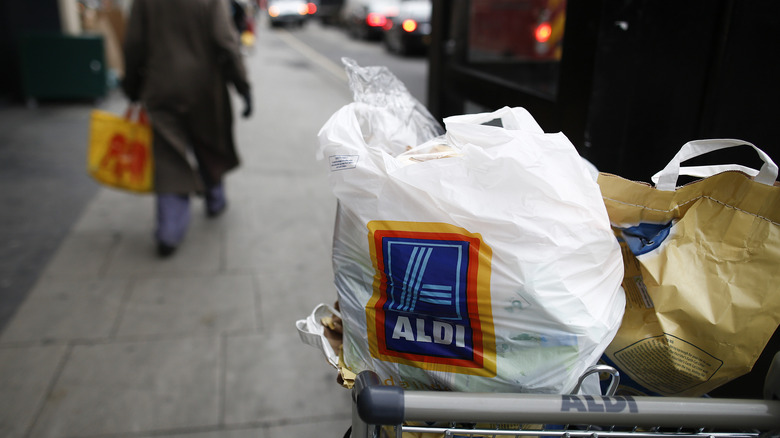 Bloomberg/Getty Images
Aldi opened its doors in Germany in 1913, reaching the U.S. in 1976. By 2011, the chain had more than 1,100 stores in the U.S., doubling to more than 2,200 by 2022. To little surprise, in 2022, Aldi also took the crown as the most popular grocery store in America, and to be honest, its humorous Twitter presence doesn't hurt.
Now launching....AldX
(It's the same as Aldi we just fancied a change) 👀 #TwitterX pic.twitter.com/44GkX8qivu

— Aldi Stores UK (@AldiUK) July 24, 2023
However, Aldi's popularity comes at the cost of many changes. Earlier this summer, for instance, the chain officially began phasing out its plastic bags, replacing them with recyclable paper bags. In the meantime, the remaining plastic bags cost $0.15 apiece, a major environmental change that struck a nerve with many customers.
Other big changes in Aldi's recent history include the chain only beginning to accept credit card payments in 2016. Previously, customers could only buy their Aldi groceries with cash or debit cards. That's pretty wild to think about in this day and age. Also, the chain didn't offer delivery until 2018, when it partnered with Instacart. All in all, Aldi has stayed true to its core values over the years, but boy, this grocery chain "fancies" change!