The One Menu Item Zendaya Orders When Eating At McDonald's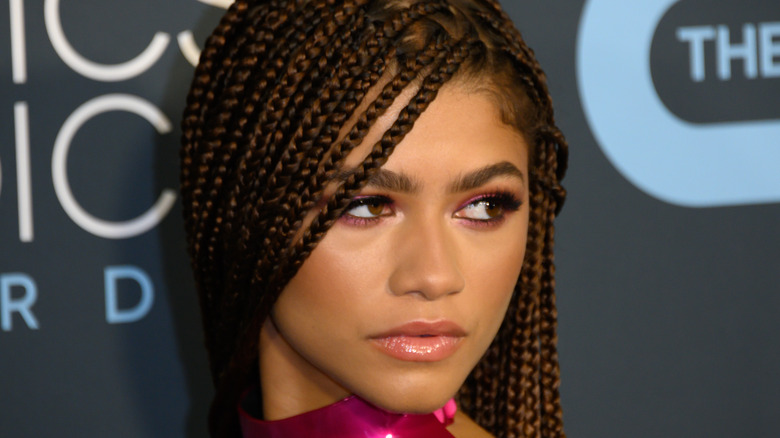 Silvia Elizabeth Pangaro/Shutterstock
When it comes to McDonald's, we all have our favorite menu items. For some of us, it's simply McDonald's fries. For others, it's the McDonald's fried apple pie of years past. For Zendaya, it has to be a McFlurry.
In 2012, Zendaya wrote on Twitter that she "only [eats] McFlurries at McDonald's." In 2013, she made another mention of her go-to McDonald's order on Twitter and claimed she was "currently eating a Rolo McFlurry that [her] mom had to drive [her] to go get." At the time, she didn't have her driver's license. 
Interestingly, in a Mashed survey to determine the worst McFlurry flavor, 43% of respondents agreed Rolo was the worst. As such, McDonald's only briefly offered this particular McFlurry flavor before it was discontinued. The Rolo McFlurry reappeared briefly in 2017, perhaps to Zendaya's great relief, before being removed from the menu again. However, we can't help but wonder why, if Zendaya loves it so much, this McFlurry flavor can be so controversial among McDonald's fans.
For some reason, McDonald's fans don't like Rolo McFlurries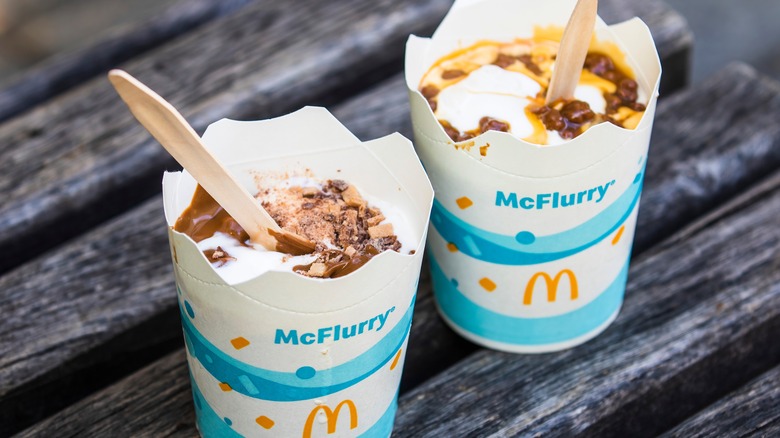 Karolis Kavolelis/Shutterstock
Though you'd expect chocolate and caramel to be a popular combination, some customers complained about how the Rolos were chopped up in their McDonald's McFlurries, saying that the mixing process turns the Rolos and ice cream into an unappetizing brown mush. One Facebook user declared the flavor to be "the worst McFlurry [they'd] ever had," noting the caramel from the candies had all sunk to the bottom of the cup, leaving behind hollow candies. Others also claimed they had experienced the disappointingly hollow Rolos and said the dessert wasn't worth the money.
Currently eating a rolo mcflurry...that my mom had to drive me to go get...see what I have to deal with @jimmykimmel ??????? #needtodrive

— Zendaya (@Zendaya) March 28, 2013
On the opposite end of the spectrum, those in agreement with Zendaya have stated that the Rolos being chopped up and dispersed through the ice cream makes this ice cream treat unique. After all, isn't having candy meld with soft serve kind of the whole point of getting a McFlurry? Pro tip: If you don't want your candies to be chopped up and mixed in, ask McDonald's employees not to mix your McFlurry.