McDonald's Coffee In New Zealand Is Like Something Straight Out Of A Cafe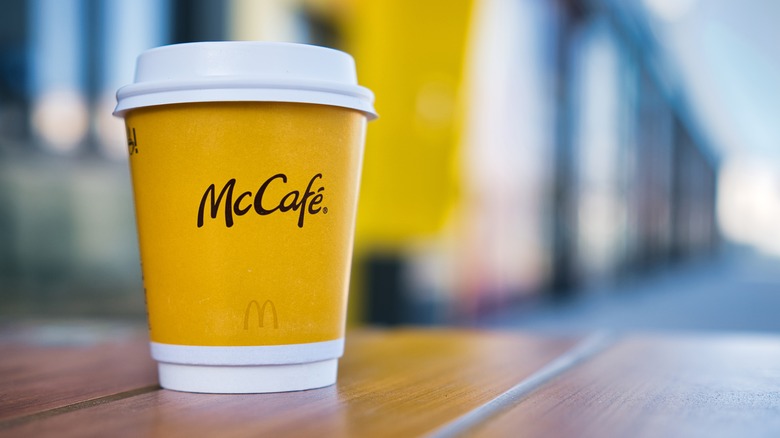 FrimuFilms/Shutterstock
It's common for fast food menus to differ from country to country, mainly to accommodate local tastes. Naturally, this may make tourists jealous when they learn what international stores have to offer. That's exactly what happened when a UK resident discovered McDonald's coffee in New Zealand, and to bring their point home, they shared a video tour of the store on TikTok. When the McCafe menu is revealed, you immediately realize how big the selection is at New Zealand McDonald's locations. It includes a flat white, cappuccino, latte, mochaccino, long black, espresso, and a macchiato. It also has soy milk and almond milk for those seeking non-dairy options. The display is quite nice, with a counter stacked with washable coffee mugs and to-go lids.
That's not all: Some locations also serve chai lattes, iced lattes, and iced mochas. In May of 2023, area stores began their "Great Things Are Brewing" campaign, which was meant to highlight the role coffee plays in early morning energy. According to Karla Fisher of design agency DDB Aotearoa, the plan is to "[link the beverage] to a day of greatness." Unfortunately, there's one key feature of this McCafe branch that seems to have disappeared in recent years.
A McCafe favorite was removed during the Covid-19 pandemic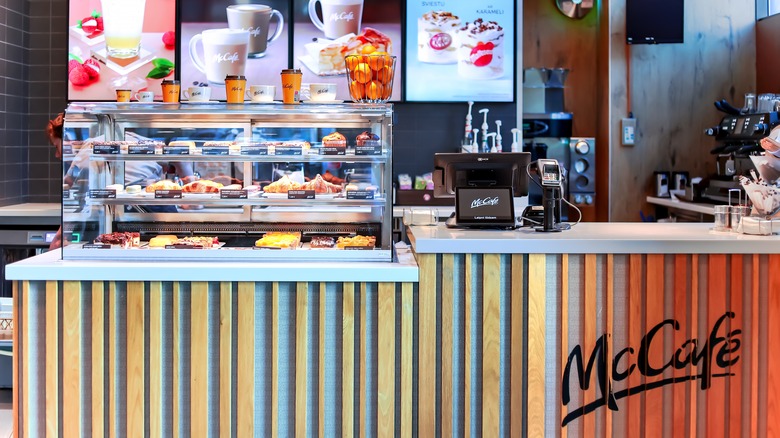 Tanya Keisha/Shutterstock
In a unique twist, the chain originally served its coffee in white mugs for in-store diners. This changed in March 2020 to prevent germ spread at the start of the Covid-19 pandemic. A presumed employee confirmed the news on a Reddit thread. "All our reusable cups vanished from work today and there's a stack of disposable ones," they said. At the time, McDonald's claimed the ban was temporary.
But as of August 2022, coffee mugs still haven't made their return, despite the world's gradual recovery from the virus. On Reddit, a McDonald's manager checked in with other employees to ask if their stores ever brought back the reusable cups. "I was under the impression we'd go back to using them as Covid became less of a problem but my store just got rid of them," they said. Every comment echoed the same, revealing that the counter that used to house the cups has also been dismantled. The good news is, New Zealanders still have a ton of options — they just won't be able to drink McDonald's coffee out of a porcelain mug.