The Label Detail You Should Look For When Buying Rosé Wine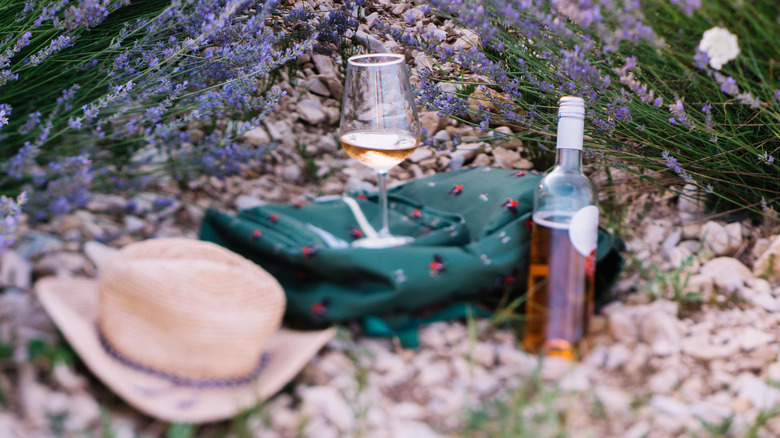 Probuxtor/Getty Images
It's a dilemma every rosé lover knows too well: you want to branch out and find new favorites, but you're not sure how to find a good new wine. Many of the rosés you love and trust (Whispering Angel, we're looking at you) come at a pretty high price point for summer day drinking. Or maybe your local Aldi is out of your favorite cheap rosé. 
If you're looking for a good way to experiment with rosés without getting burned, the simplest approach might surprise you — it definitely wasn't what we expected. Even better, it's a clue hidden in plain sight: the alcohol content. Wine expert Jeffrey Schiller recommends this approach and says that it works because — of Provence. Southern France is known for the historical excellence of its rosés, and a Provençal-style rosé will not have a percentage of alcohol above 13%. Other parts of the world are starting to catch on to the rosé game, and Schiller explains that you can tell if a wine is being made in that same, ideal Southern-French way by the level of alcohol present in the bottle. Under 13, you can expect some of the same bright, crisp qualities you know and love in your usual rosé, wherever the wine is from and whatever grape is used. 
Shades of pink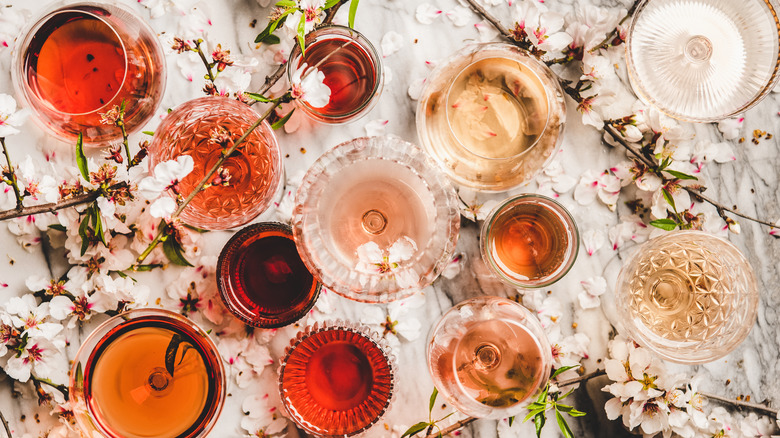 Foxys Forest Manufacture/Shutterstock
One of the other common methods, color, also has a basis in truth. According to Wine Folly, four grape varietals produce most of the world's rosé: Grenache (Garnacha in Spain), Pinot Noir, Sangiovese, and Syrah. Most French rosés are made with either Garnacha or Pinot Noir grapes, resulting in a rosé with the color many associates with quality: a pale pink that Wine Folly classifies as "pale salmon" on their wine color chart. 
Another important element in choosing rosé is vintage — but it's different from how you'd probably pick a good bottle of white or red. Rosé wine is consumed young, and that's part of its charm, so it's best to stay away when the bloom is off the rosé. Once a vintage has gone beyond toddlerhood (i.e., over two years old) — it's probably not what you're looking for.
Rosés got a bad rap in the U.S., but Americans are starting to recognize the strengths of pink wine, and explore opportunities beyond the usual suspects. While rosés are loved for their lightness, there is a range of intensity, even in rosé:  one of the most surprising of all, rosés can even stand up to red wine. France's Tavel rosé, which hails from the southern part of the Rhone Valley, has higher tannin levels and a deep color Wine Folly classifies as "deep pink," — proving that great rosé doesn't have to be pale.