Walmart's Fan-Favorite Pumpkin Cake Roll Is Officially Back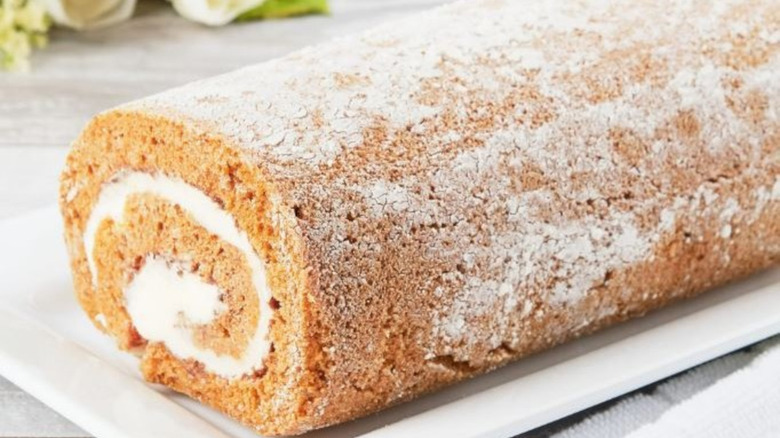 Walmart
August is here, and that means pumpkin-flavored treats are arriving in stores and restaurants ahead of fall. Krispy Kreme recently rolled out its pumpkin lineup, and Dunkin' and Starbucks are nearing the release of their pumpkin spice lattes. Walmart's also getting in on the seasonal trend, bringing back a fan-favorite item — the Pumpkin Cake Roll.
Walmart's beloved pumpkin dessert hits shelves this week, and it's the perfect way to ring in autumn. It's also great for those looking to enjoy pumpkin products on a budget. Walmart's Pumpkin Cake Roll is sold under the Freshness Guaranteed private label, so customers get a full 18-ounce dessert roll for just $5.23. It's well worth the price, with its buttercream filling and powdered-sugar coating complementing the pumpkin cake nicely.
The Pumpkin Cake Roll has been a hit in previous years, receiving positive customer reviews dating back to 2013. There's a reason Walmart brings it back every fall, and its 2023 return is poised to get shoppers excited for the upcoming season.
Why Walmart shoppers love the Pumpkin Cake Roll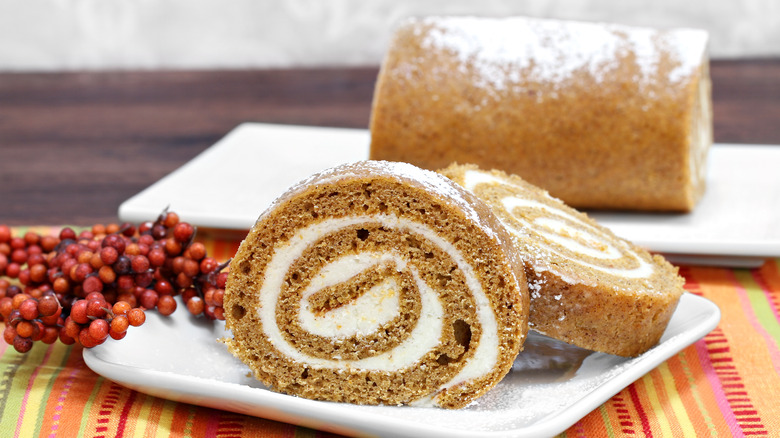 RoJo Images/Shutterstock
Walmart's Pumpkin Cake Roll has been around for years, and customers love this autumn treat for a few key reasons. According to reviews on Walmart.com, its hefty size makes it the perfect dessert to bring to family gatherings like Thanksgiving dinner. Shoppers report that it's "not overly sweet" and easy to freeze for later. Many reviewers admit to purchasing multiple rolls for the season, with one going so far as to call this dessert "the best pumpkin roll ever made."
That's high praise, especially with companies like Starbucks and Aldi selling similar products. Walmart's Pumpkin Cake Roll stands out from the competition, accumulating a following that awaits its arrival in stores every year. The 2023 release of the Pumpkin Cake Roll is a promising development for pumpkin lovers who should be on the lookout for more seasonal items from the Walmart bakery. More apple and pumpkin-flavored desserts will be cropping up in the coming weeks and months as September grows nearer. Whether they'll compare to the Pumpkin Cake Roll is a different story. Fortunately, there's plenty of time to try everything.