Antoni Porowski's Favorite Childhood Restaurant Was The Right Choice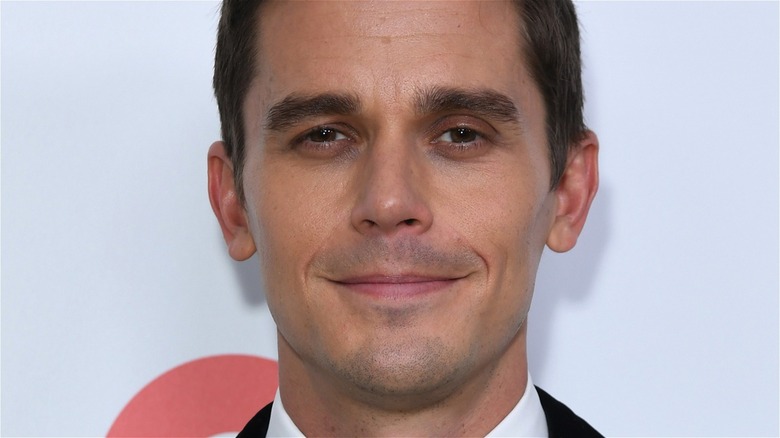 Jc Olivera/Getty
"Queer Eye's" resident food expert, Antoni Porowski, has become a beloved guru when it comes to what to eat. It's no wonder folks want to know all about his favorite restaurants and go-to places to grab a bite. But what about when he was young? Was he born to be a food aficionado? We all have a nostalgic restaurant or fast-food joint we begged to go to for dinner when we were kids, and of course, Porowski is no different. 
et, when we think of someone in the spotlight, we imagine that their favorite place to eat as a child would be a bit more upscale than the McDonald's or Applebee's most of us used to frequent. In reality, we aren't entirely surprised by Porowski's chain restaurant of choice growing up, as it suggests an inkling of an interest in food in an elevated way. So, which restaurant gives Porowski all the warmest memories of childhood? That would be Red Lobster.
Antoni Porowski loved Red Lobster growing up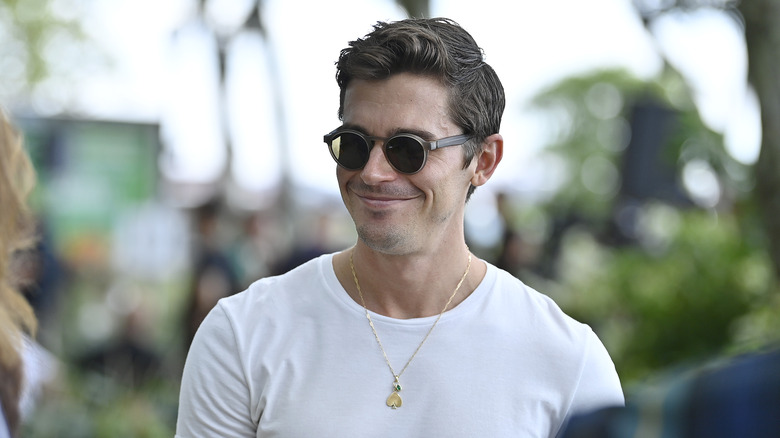 Roy Rochlin/Getty Images
On an episode of the Food & Wine podcast, "Tinfoil Swans," Antoni Porowski recalls just how much his family loved the popular chain restaurant when he was growing up. "Going to Red Lobster was a big deal because we were all seafood nuts," he explains. "And when Red Lobster came to the south shore, those biscuits, and that treasure chest where you could pick out these little alien finger toys or weird necklaces — I was always like, 'Why would anybody pick a necklace? Why wouldn't you want to collect all of the little alien finger toys?'" 
Even future food connoisseurs get excited about the toys that come with a kid's meal. While alien finger toys had young Porowski's attention, he was still a foodie-in-training. He remembers Red Lobster being "so fancy," and describes, "It was the most special place in the world. It literally had lobster in the name. The little fork was so fancy. You need those to get the meat out of the smaller arms, and off the claws. That's what we prized, 'cause that meat was so delicate and tender. We weren't allowed to waste a single bit of lobster meat, no, no, no." It's fair to say he was learning to value the finer things in life from a young age.
Antoni Porowski was already a foodie as a child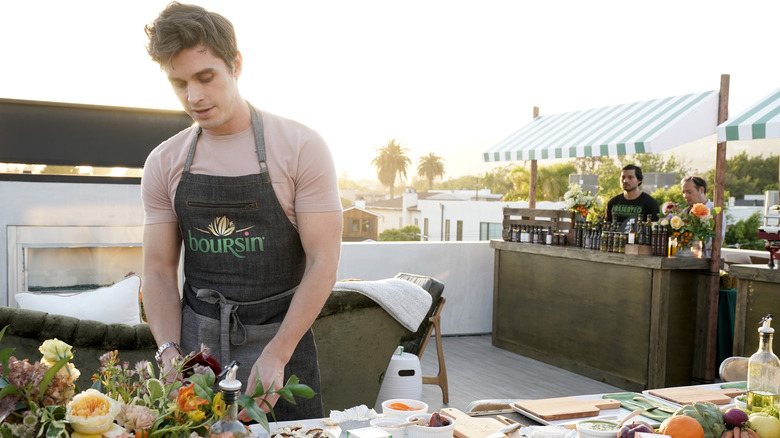 Erik Voake/Getty Images
It's easy to see how a famous foodie can get an early start. Interestingly, though, Antoni Porowski's favorite comfort foods prove that he still hasn't strayed too far from his roots. On the Communal Table Podcast, he jokes that he loves "a vat of mac and cheese." And, while he vehemently does not recommend that others take this approach, Porowski believes that his unbridled childhood commitment to cheese helped him ward off a dairy allergy. "I was severely lactose intolerant as a kid, and I just kept eating cheese, and I feel like I fought my way through it," he jokes. Still, despite his years of training, he now stays away from dairy on weekdays to keep his tendency of overdoing his favorite food group at bay.
It's clear that Porowski's foodie ways started young, which he confirms in an interview with Eating Well, saying, "I've been obsessed with food since I was a kid." That doesn't mean, however, that he started cooking early in life. "I grew up in a matriarchal household where the cooking was left to my mother and sisters, so I would have to just sit at the counter and watch." Clearly, he's made progress since then. In addition to his role as the food expert on "Queer Eye," he also hosts Netflix's "Easy-Bake Battle" and has written two cookbooks. We hope he finds time in his packed schedule to return to Red Lobster now and then.