Where Chick-Fil-A Sources Its Coffee From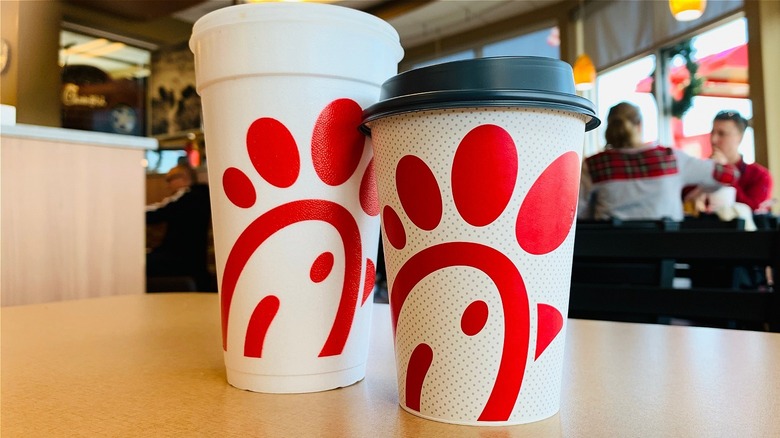 Fast-food coffee is a popular go-to. It's relatively cheap at most chains, which can lead customers to believe coffee's quality is low. While this may be true for some fast-food restaurants, others take their coffee seriously. Chick-fil-A is an excellent example of a fast-food chain that outshines its competition.
There's no doubt that Chick-fil-A does chicken right, but their coffee is also surprisingly high quality. Since Chick-fil-A has garnered attention for its ethical treatment of employees, customers wonder if the chain puts the same care and attention into sourcing its coffee beans because a lot of coffee is produced using unethical practices.
Chick-fil-A sources all its coffee for its locations in the U.S. and Canada directly from Thrive Farmers, which prides itself on integrity and transparent farming practices. Thrive focuses on sustainability through "cycles of prosperity" by making its farmers its partners. This unique "revenue-sharing model" allows for equitable farming practices and more predictability when pricing products.
Consumers care about quality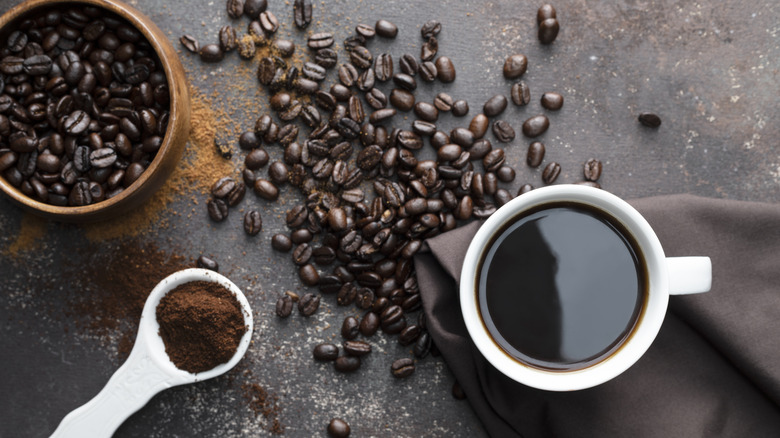 Simarik/Getty Images
Thrive Farmers is also a certified B-Corporation, which indicates an extremely high standard of social and environmental practices. This ensures transparency when it comes to employee working conditions and its supply chain and that it has a mission and purpose beyond profit.
Aside from empowering farmers, Thrive also prioritizes giving back to farming communities. Despite the similar flavor profiles of fast food coffees, these growing practices elevate Chick-fil-A's java above its competition. Plus, prioritizing the ethical and environmental aspects of coffee farming is huge for a major chain such as Chick-fil-A, and that goes a long way with consumers.
Sourcing local coffee also allows for more control over the flavors. Puerto Rico Coffee Roasters supplies the coffee for all of the Chick-fil-As in Puerto Rico. Sourcing the beans is only one part of the equation since roasting has such a huge influence on the flavor profile.
A lot of thought goes into premium coffee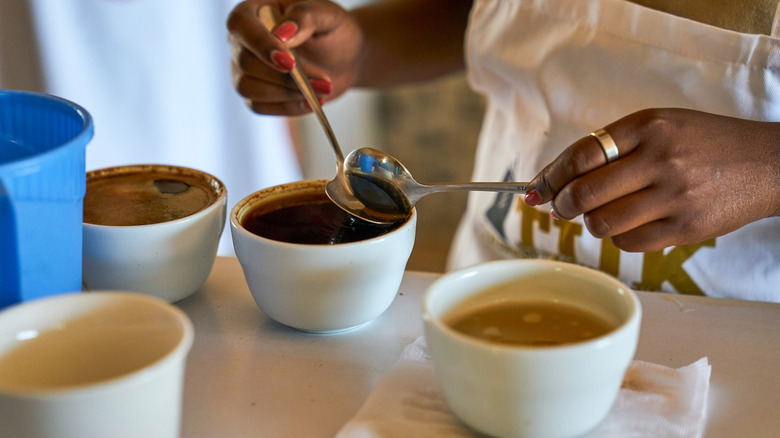 Bloomberg/Getty Images
While there are good and bad fast food coffees, single-origin coffee is often touted as the purest and best quality, so it may be surprising to learn that Chick-fil-A coffee is a custom blend. The reason blends are looked down upon is that lower-quality beans are occasionally thrown into the mix to save on cost. However, Chick-fil-A is open about where they get their high-quality beans, so this is likely not an issue.
Interestingly, Chick-fil-A employees still seem to have negative feelings about the chain's coffee, which isn't a good sign. Despite going to great lengths to source its coffee from growers with ethical practices, taste should be a top priority as well. While this likely means consumers aren't seeking out the chicken chain for their coffee, it doesn't seem to be hurting their business.
According to a Technomic report from 2019, Chick-fil-A brought in $11.3 billion in sales and is one of the top restaurant chains in the U.S., just behind Starbucks and Mcdonald's. Since Chick-fil-A is only open six days a week, they're keeping up with competitors while losing out on nearly $1 billion a year by keeping their doors closed on Sundays.