Ina Garten's Poppy Seed Cake Is The Sweet Solution For Surplus Lemons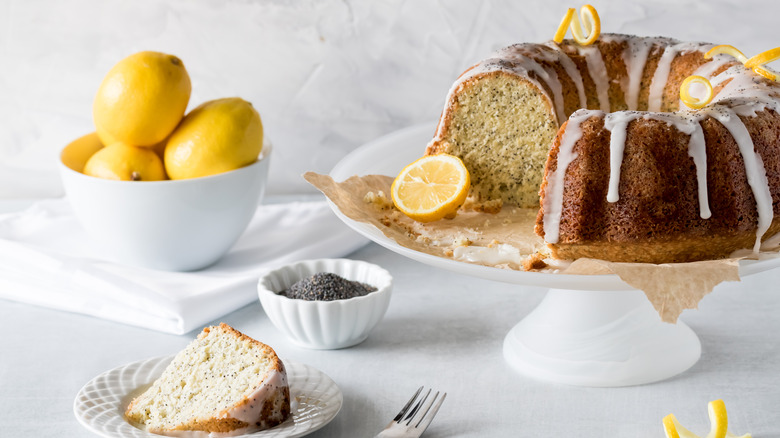 Carey Jaman/Shutterstock
We may receive a commission on purchases made from links.
When life gives you lemons, make ... cake? For the cooking goddess Ina Garten, the solution for using up extra lemons will not only be sweet and delicious but will feed a crowd. When Garten finds herself with a surplus of this citrus fruit, she makes her recipe for lemon poppy seed cake. The cake alone calls for the zest from 4-5 lemons, and their juice is used for the glaze. The final bundt cake serves 10-12 people, making it the perfect treat for a Sunday brunch or weekend barbecue. In true Barefoot Contessa fashion, she sticks to recipes that are simple to make and can often be made ahead of time, and this cake is no exception.
The lemon poppy seed cake was originally published in her 2014 cookbook "Make it Ahead," and was shared with the masses on Food Network's website. The recipe has earned 4.5 stars, with home cooks singing their praises for the lemon-forward flavor. Unlike some lemon poppy seed cake recipes, which often rely on lemon extract for the tart flavor, Garten's relies on using the entire lemon, minus the seeds. Several home cooks shared that while the poppy seeds added a nice texture and background flavor, lemon was the clear standout flavor. You could even leave the poppy seeds out if you wanted a purely lemon-on-lemon cake.
Ina Garten really loves lemon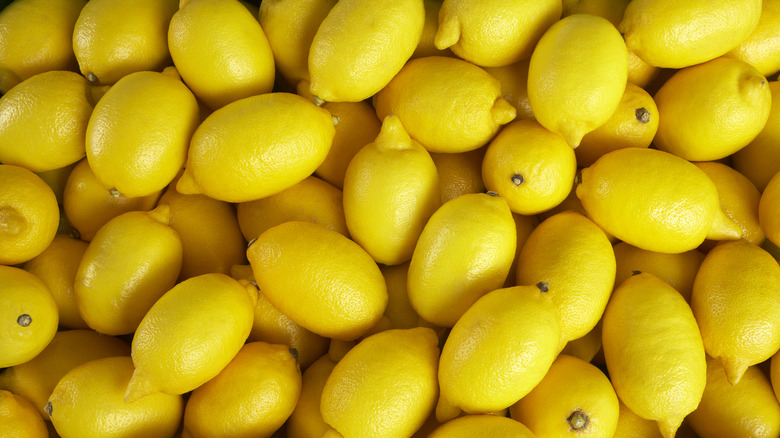 Hdagli/Getty Images
Even though Ina Garten's had her fair share of controversies, her lemon poppy seed cake isn't one of them. Aside from using real lemons and no lemon extract in her recipe, Garten incorporates lemon into every part of the cake. She uses a whopping one-third cup of lemon zest in the batter, followed by lemon juice in the batter and lemon juice for the glaze. Lemon zest actually brings out the citrusy smell and tart flavor of lemon, while the juice adds acidity. Garten uses a significant amount of both, resulting in a zesty, tangy, and sweet cake.
Garten's love of lemons goes far beyond her lemon poppy seed cake. She has dozens of lemon-centered recipes throughout her 13 cookbooks and cooking shows. You can construct an entire meal, including cocktails, main courses, sides, and desserts from lemons. (For example, Garten's lemon drop cocktail uses only vodka, lemon juice, and sugar.) If cake isn't your dessert of choice, Garten's lemon bars are made with a crust and lemon curd filling. With almost 900 glowing reviews, the lemon bar could be a perfect addition to the lemon poppy seed cake for your next event or dessert bar.