How To Win The Stainless Steel $500 Chipotle Gift Card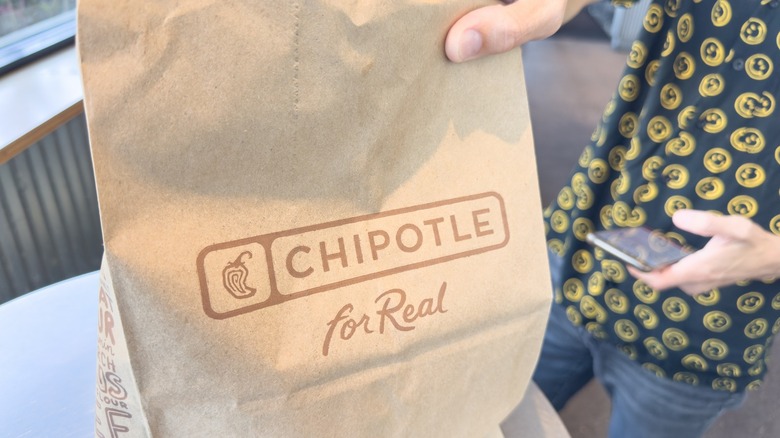 The Image Party/Shutterstock
This week, 250,000 burrito fans will have the chance to score free food, thanks to the return of Chipotle IQ, the trivia game that tests diners' knowledge of all things Chipotle. During the promotion, which runs from Monday, August 21 to Thursday, August 24, Chipotle lovers have unlimited opportunities to achieve a perfect score on the Chipotle IQ quiz, putting them in the position to win one of the 250,000 buy-one-get-one-free meal deals on offer.
Composed of multiple-choice, true-or-false, and prompted writing questions, the 10-question quiz asks diners how much they know about Chipotle's history, sustainability efforts, cooking techniques, and ingredient list. "The test has always generated incredible fan engagement," Chris Brandt, Chipotle's chief marketing officer, said of the promotion last year. Upon receiving a perfect score, players will also be presented with an "extra credit" question, which, if answered correctly, puts them in the running to win one of 50 limited edition stainless steel $500 gift cards.
How to get a perfect score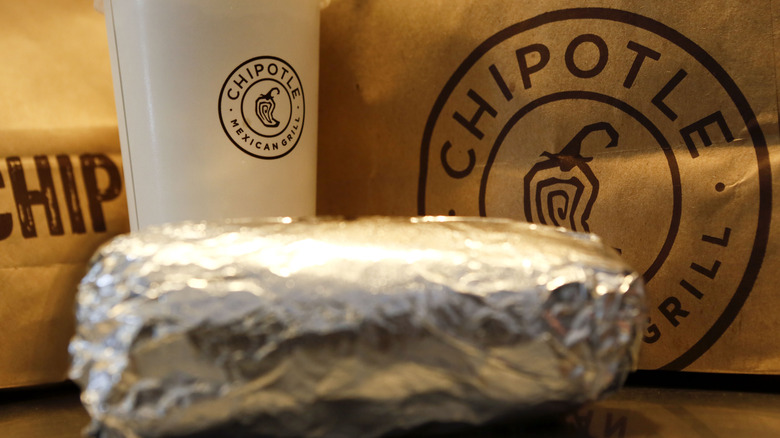 Bloomberg/Getty Images
This year marks the fourth edition of the Chipotle IQ promotion, and according to Chipotle's vice president of brand marketing, Stephanie Perdue, the competition is getting spicier. "We've introduced a new set of Chipotle trivia questions that put even our biggest superfans to the test," Perdue said in a press release.
@jordan_the_stallion8

working with the secret society of @Chipotle to bring you this message. link in the comments #ad NoPurchNec. U.S., 13+. Ends 8/24/23. Free entry avail. Rules: chipotleiq.com/rules
Hungry competitors won't have to go into battle alone. Former Chipotle employee Jordan Howlett, known on TikTok as @Jordan_the_Stallion, has been dubbed the official "tutor" for the Chipotle IQ game. Howlett, who has made a name for himself on the app as the "president of the fast food secrets club", will be helping players to achieve a perfect score by flooding his feed with all the Chipotle-centric facts.
Act fast because time is running out. The contest runs from now until 11:59 p.m. on Thursday, August 24. Contestants over the age of 13 can head to the Chipotle website to play Chipotle IQ for a chance to win a $500 Chipotle gift card.