Jamie Oliver's Steak Dance Is The Perfect Way To Celebrate Dinner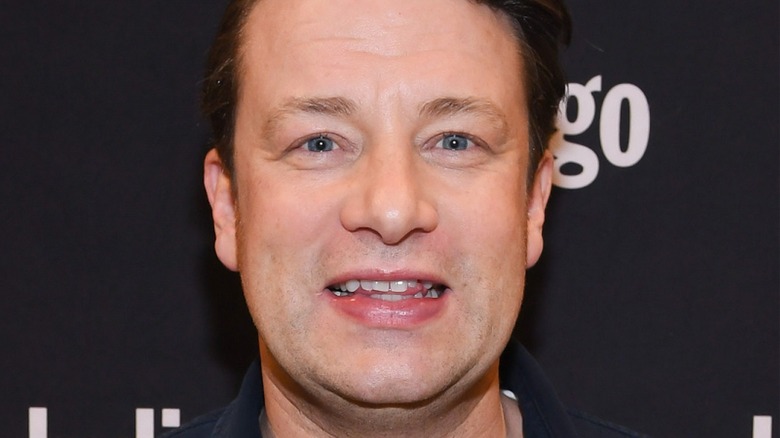 George Pimentel/Getty
Jamie Oliver may have his fair share of controversies, but it can still bring great joy to see the famed British chef in his element. A recent TikTok making the rounds on social media shows Oliver so jubilated with a delicious steak recipe that he cannot help but break into a dance after tasting it.
This highly convivial moment is surely relatable for home cooks who frequently test their skills in the kitchen, with many fans of the prolific restaurateur taking to the comments section of the video to profess their support. The TikTok, which was shared by Jamie Oliver's official account, offers the call to action: "Who else does a dance when they cook steak?" This inquiry prompted responses from a number of fans, including, "Yes sir I certainly do," "Dance with me, lol," and "You are my ultimate fave ... this is me every time I taste any dish I make."
How does Jamie Oliver cook his steak stir-fry?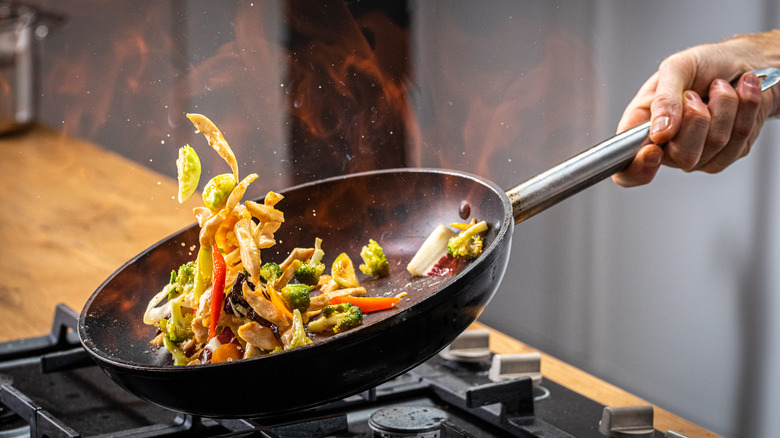 Vm/Getty Images
Though the edit of Oliver's arrhythmic dance moves has only recently gone viral, the original video containing the dance was uploaded to YouTube back in January of 2020. The video, titled "Quick Steak Stir-Fry," provides us with all the details we need to emulate Jamie Oliver's dance-worthy recipe.
Jamie Oliver claims, in the video, that his quick steak stir-fry is his wife's favorite meal, before explaining that the recipe is simple and easy to make at home. The recipe is fairly basic but requires a few signature secret ingredients. The first is thinly sliced ginger, which seasons the cooking oil and provides additional texture and refreshing flavor to the steak; the second is black bean sauce, which Oliver pours over the steaks as they sear in a ripping hot pan.
Jamie Oliver constructs his stir-fry using just a few ingredients, providing fans the opportunity to mix and match different vegetables and sauces as they see fit. The dish is a perfect low-commitment meal for a home cook still getting the hang of basic recipes, with a few special twists to elevate it enough to spark a dance party right in your kitchen.