The Bite-Sized Step Jennifer Garner Never Skips With Her Salads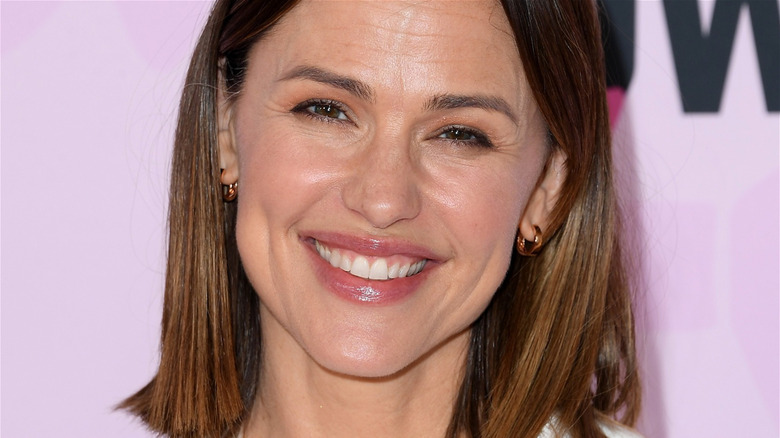 Steve Granitz/Getty
Few celebrities have mastered the art of Instagram quite like Jennifer Garner. Every post seems to further secure her position as America's sweetheart as her page overflows with dancing, silliness, dogs, cute kids, and quirky cooking videos. In 2018, Garner shared one such video and let all 14 million of her doting Instagram followers in on her favorite salad-making secret: Everything has to be chopped.
The caption of the video — which depicts a silly and singing Garner slicing up vegetables and piling them into a bowl — offers suggestions on how to craft the perfect salad, complete with lists of different greens, veggies, fats, proteins, and grains that can be incorporated. The most critical step, Garner explains, is making every ingredient bite-sized. "The key for me is to pick a variety ... and CHOP it up so that you aren't battling a dinner plate sized honk of lettuce every other bite," Garner wrote.
What Garner is describing is commonly known as a chopped salad. Born in a swanky Beverly Hills restaurant at the tail end of America's Golden Age, the chopped salad has become a favorite among celebrities like Garner and her peers. While salads are often built by layering an array of fresh ingredients atop of a bed of greens, a chopped salad is crafted by chopping each ingredient into congruently sized bits and tossing the whole ensemble together.
Why chop your salad?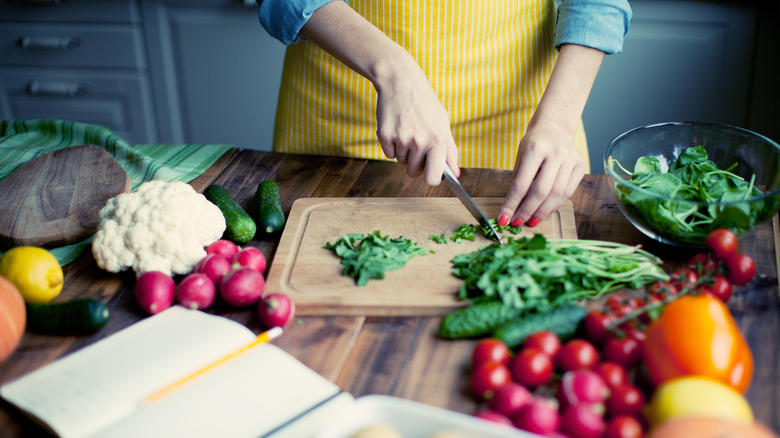 Julpo/Getty Images
While Jennifer Garner's recommendation may be reason enough for you to start dicing your greens and goodies, allow us to explain how cutting your salad ingredients into smaller pieces can work to elevate your eating experience. It may go without saying, but by chopping every ingredient into a uniform size, chopped salad inherently becomes easier to pile on your fork. More than that, though, when ingredients are chopped, the ratio of the ingredient's surface area to volume increases. This additional surface space allows for more of the ingredient to be coated in dressing, making for a more flavorful bite every time.
The chopped-and-tossed method also ensures that you get a taste of each ingredient with every forkful. For precisely that reason, carefully choosing complementary ingredients is paramount to the success of a chopped salad. Balance, along with freshness, are the names of the game when it comes to chopped salads. Because chopped vegetables experience an increased rate of decomposition after being met with light and oxygen, waiting to chop the ingredients for your salad until you're ready to serve it will ensure that it is crisp, fresh, and worthy of Jennifer Garner's Instagram.