The Coupon Loophole That Helps You Save More Money At Costco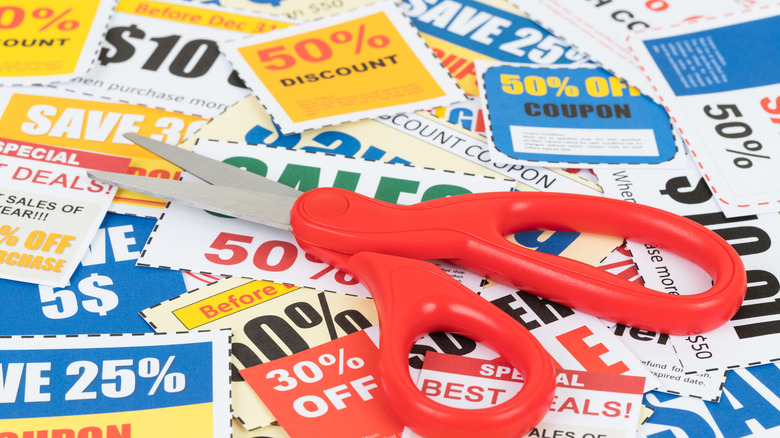 Casper1774 Studio/Shutterstock
If we learned anything from the short-lived TLC series "Extreme Couponing," it's that having hours to spend on coupon hunting can save you more money than most of us ever thought was possible. Watching Season 1, Episode 3's Nathan Engels' order total drop from $400 to a staggering $6 gives all of us the urge to sharpen our couponing skills.
But discount retailers like Costco and Aldi don't have to worry about the extreme couponers of the world. Costco's manufacturer coupon policy automatically prevents customers from conventional coupon stacking at its stores. But there are alternative ways Costco shoppers can "stack" their savings when shopping online or at warehouse locations.
One way to save is with Costco's built-in price adjustment policy. If you buy something at Costco and you notice the price decreases within 30 days, you can head to the return counter at the warehouse and ask for the reimbursement. For purchases online, you can simply fill out a form requesting the adjustment.
Another money-saving tool is probably already waiting in your wallet. "I wait for their new online-only sale, then I buy what's on my list. I stack this by paying with a credit card that rewards me for online shopping," The Money Manual founder and CEO, Todd Stearn, told Yahoo! Finance.
To get even more savings, download a rebate app like Ibotta. With a rotating list of items, you're sure to have something on your receipt worth scanning to earn some cash.
A lack of coupons won't stop you from earning cash back at Costco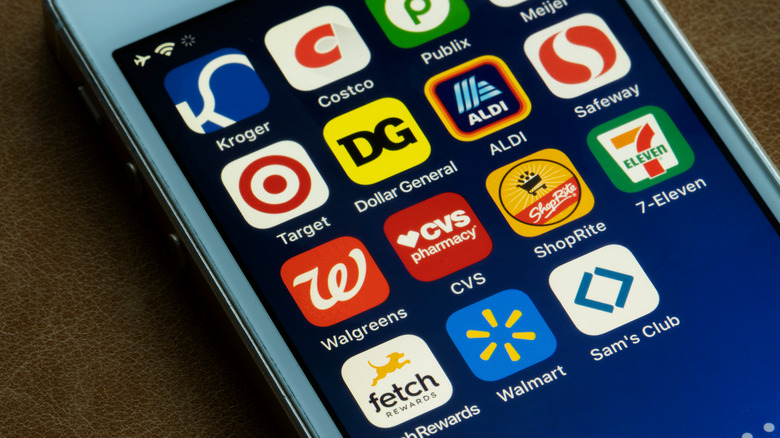 Tada Images/Shutterstock
With a little patience and planning, the combination of a rebate app, cash rewards credit card, and Costco's price adjustment policy could reimburse you quite a bit of money.
Ibotta is one of the best-known rebate apps thanks to the cashback option, but the category of rebate apps has grown a lot. Other favorites are Fetch and Shopkick which will all give you the chance to earn gift cards to Amazon, Starbucks, and other stores. Even better, you can double up. At the same time that you're earning cashback by uploading receipts on Ibotta, you can earn gift cards by using Fetch or Shopkick.
Costco has frequent furniture sales along with the annual Black Friday sale. If you buy one of those items within 30 days of the sale, you could get quite a bit of cash back. While it's possible that Costco could deny the price adjustment, Costco has a 100% satisfaction guarantee. Just return the item and repurchase it at the new, lower price.
According to Nerd Wallet, the American Express Blue Cash Preferred Card will earn you an impressive 6% cash back at grocery stores. But for those that don't want to pay an annual fee, the Citi Custom Cash Card will pay you up to 5% cash back, up to $5,000 in groceries per year. If grocery delivery is more your thing, Chase Bank has teamed up with Instacart to offer a Mastercard that gives 5% cash back on Instacart purchases and includes a free year of Instacart+ and a $100 Instacart credit.