Is The Official Ted Lasso Shortbread Biscuit Release Hinting At A Return?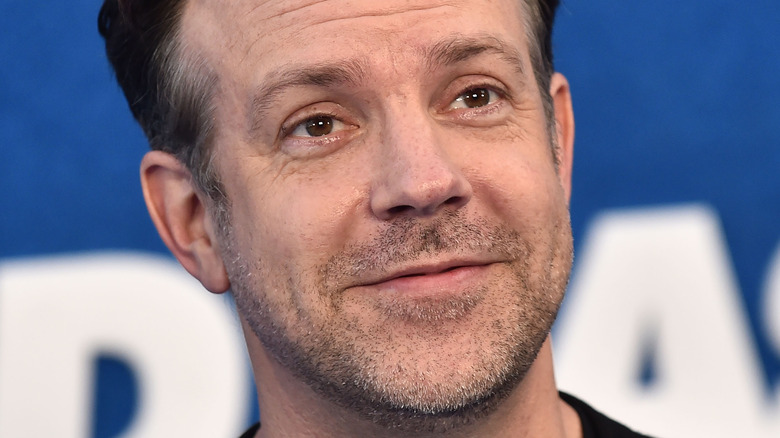 DFree/Shutterstock
"Ted Lasso" fans have a soccer ball-shaped hole in their hearts that not even shortbread can fill. However, in the age of revivals and continuations, is it too early to already be planning our dream Season 4 for the series? After all, if "Twin Peaks" can return after two decades off the air, then anything is possible. Is the recent release of the "Ted Lasso" shortbread biscuit actually a low-key sign that the show is on its way back?
Okay, this may be speculation on our part at Mashed, but the shortbread biscuit is a clear sign that Warner Bros. isn't done with AFC Richmond. Sure, you may point to how merchandizing continued for both "Star Wars and "Lord of the Rings" in the years after those franchises concluded their initial trilogies. However, both franchises eventually developed prequels and appear to be going stronger than ever with numerous spinoffs. In the media landscape, what is dead may never truly die, and if Fraiser Crane can dust off its coat, Ted Lasso can return to lead Richmond to victory.
The show captured a cultural zeitgeist with viewers watching more than a billion minutes of the show. The launch of the shortbread biscuits seems like the perfect time to keep fans' interest in the show alive. After all, who didn't watch the Apple series and imagine eating one of the biscuits themselves? But we have reasons to believe this isn't a recipe for a series comeback.
Taking a bite out of the future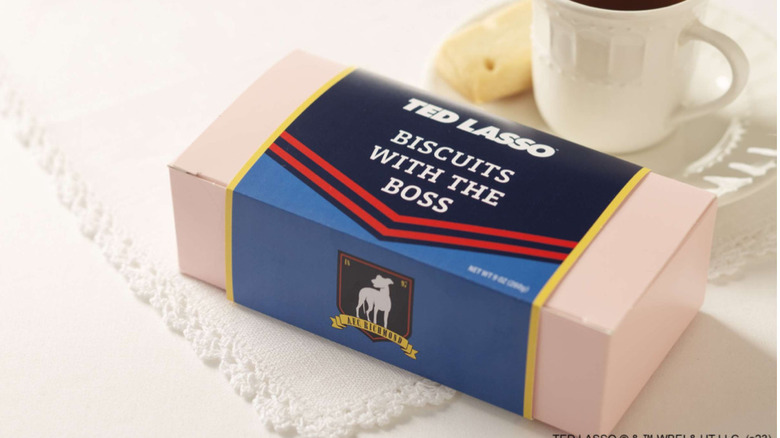 Warner Bros,
When it comes to brand imagery, food is a powerful motivational tool. If one thinks of Homer Simpson, they'd imagine a donut — likewise for "Twin Peaks" and coffee and cherry pie. So, Warner Bros. partnering with Mackenzie Limited for "Biscuits with the Boss" Shortbreads seems like an easy win for both the company and the fans. Anticipation for the future of the series is high, and something of a question mark over its future seems to linger.
In an interview with Today, one of the show's directors Declan Lowney envisioned several possible spinoffs the show could have moving forward. However, Lowney highlighted that fans were in for a wait. "Everybody knew it was the end, but it's also the end for now. It's going to be two or three years before anything happens — if anything happens." That being said, it's possible that its namesake character won't be along for the ride. In an interview with Entertainment Weekly, Jason Sudeikis speculated, "But the story that's being told — that three-season arc — is one that I see, know, and understood. I'm glad that they are willing to pay for those three seasons."
So the new shortbread biscuit isn't actually a sign that "Ted Lasso" is returning, but has all of its fans imagining a potential Season 4. And, that's the point. Promotions like these keep the show in conversation while TV execs plot their next moves.