The Food Lineup For Taste Of Chicago 2023 Looks Popping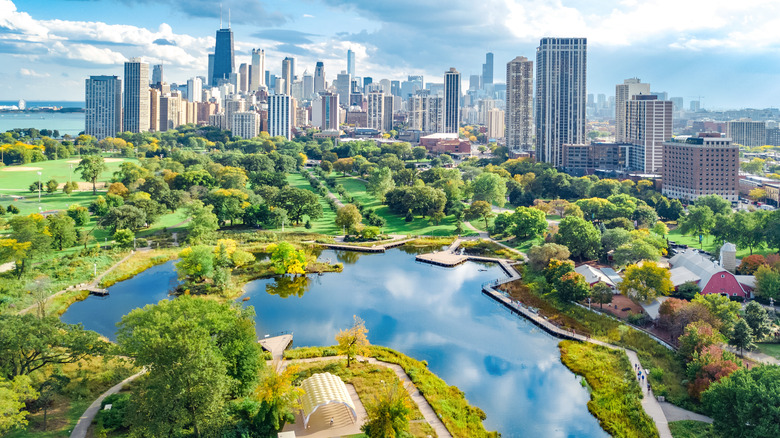 JaySi/Shutterstock
With September comes a long-held tradition for Chicago's food scene. Stretching back more than 40 years, Taste of Chicago features some of Chicago's best restaurants and food trucks. The 2023 festival will be held from September 8 to September 10 and features a smorgasbord of food vendors. 
The festival will host 35 restaurants and 15 food trucks, all competing for festival-goers' attention and wallets. The festival will have a global presence, with Badou Senegalese Cuisine and African Food Palace bringing traditional dishes like ox tail and rice and attieke (fermented cassava cooked with fish, peppers, and onions), among others. Cumin Club Indian Kitchen and Tandoor Char House will offer local takes on Indian foods. Also, Pies of London will dish up some of the British Isles' many meat pies, and Sapori Trattoria will bring a splash of Italian flavor to the festival. 
When it comes to barbecue and comfort food, festival-goers will have many options. Mr. E Chef Catering, Robinson No.1 Ribs, and Porkchop are all competing to be the Windy City's best barbecue, but the real winners will be diners. If barbecue isn't your favorite, other local eats, like Josephine's Cooking, Frannie's Café, Doom Street Eats, and Chicago Eats, will surely satisfy you. The Sole Ingredient Catering will also be on hand to present an elevated take on beloved classics.
Other Chicago favorites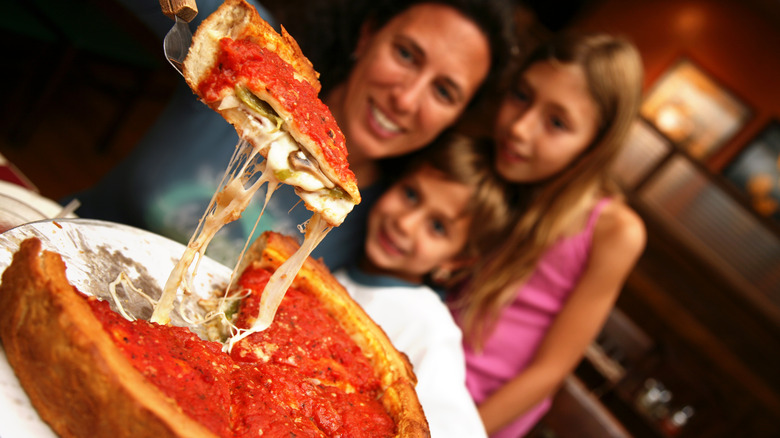 Shanekato/Getty Images
Burgers and hot dogs are well-represented at Taste of Chicago, with Windy City favorite the Billy Goat Tavern and its famous "Cheezborger." Also, Chicago Dogs, located in Lincoln Park, offers classic hot dogs and also features sausages made with alligator and rattlesnake. 
For those who have a sweet tooth, why not check out Xurro, Classic Cobbler Baked Goods Company, or Gaby's Funnel Cakes? Xurro puts a new spin on the classic churro with its churro s'mores and other desserts. Classic Cobbler's signature dish may be the peach cobbler, but it has plenty of other fruit creations to take a bite of. Gaby's Funnel Cakes features that classic fair food everyone loves with a modern twist. If you're still on the search for the perfect dessert, then consider visiting Banato, BJ's Market & Bakery, Eli's Cheesecake Company, or The Original Rainbow Cone as well. 
If you want to try a sampling of the city's Asian cuisine, consider Arun's Thai Restaurant, LC Pho Restaurant, JJ Thai Street Food, Yum Dum, or  Seoul Taco Chicago (which features a fusion of traditional Korean and Mexican dishes). If you're craving more traditional Hispanic food, check out Yvolina's Tamales, Tacotlan, Esperanza, Healthy Substance Kitchen, or Prime Tacos. Of course, no visit to Chicago would be complete without a pizza. For that, Connie's Pizza and Lou Malnati's Pizzeria have you covered.