A McDonald's Sauce Dispute Led To A Teenager Being Killed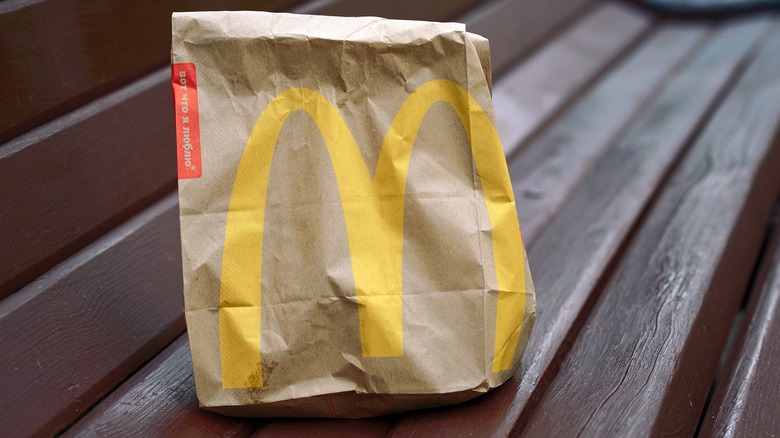 Tricky_Shark/Shutterstock
In Washington D.C. this weekend, a 16-year-old girl lost her life when an argument outside a McDonald's took a deadly turn. Naima Liggon of Waldorf, Maryland, was at the McDonald's at 14th and U Streets NW in the early morning hours of Sunday, August 27, when an argument broke out with another girl. Detective Brendan Jasper of the Metropolitan Police Department's Homicide Branch stated that the dispute involved McDonald's sweet 'n sour sauce. The police report shows that law enforcement first became aware of the incident when they were informed by the hospital where Liggon was being treated for stab wounds. The stabbing ultimately proved fatal, which led to the case being treated as a homicide.
As per the Metropolitan Police Department's report, that same day, an arrest was made of a 16-year-old girl whose name has not been released. The charge filed against her is that of second-degree murder while armed, which in layman's terms means that the killing was not planned in advance. NBC 4 Washington notes that additional charges have also been filed including assault with intent to kill, aggravated assault, felony assault, and carrying a dangerous weapon.
The suspect claimed self-defense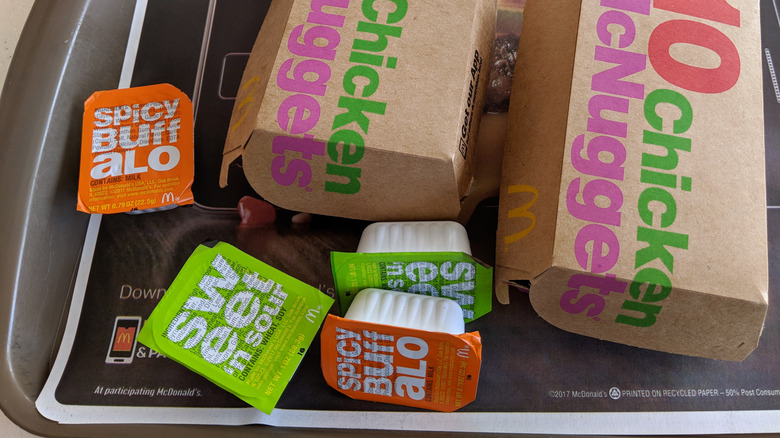 Eric Broder Van Dyke/Shutterstock
The suspect entered a plea of not involved — the juvenile version of not guilty — on the grounds that the killing was in self-defense. At a hearing on Monday, Detective Brendon Jasper testified that Liggon and her friend initiated the fight. Security footage apparently shows that the accused did not defend herself at first, but that she later stabbed Liggon as she attempted to get into a car. The prosecution team is countering the self-defense argument by stating that the accused was the only person carrying a weapon at the time the argument took place, and indeed, she was reportedly still carrying the knife at the time of the arrest.
At present, the suspect is still in custody pending a hearing on Friday. No matter the outcome, lives have been altered — and one ended forever. As D.C. Superior Court Judge Sherri Beatty-Arthur put it, "At the end of the day, someone is dead over a dispute over sauce" (per The Washington Post).