GBBO's Nation-Themed Weeks Are Receiving The Axe Over Racism Claims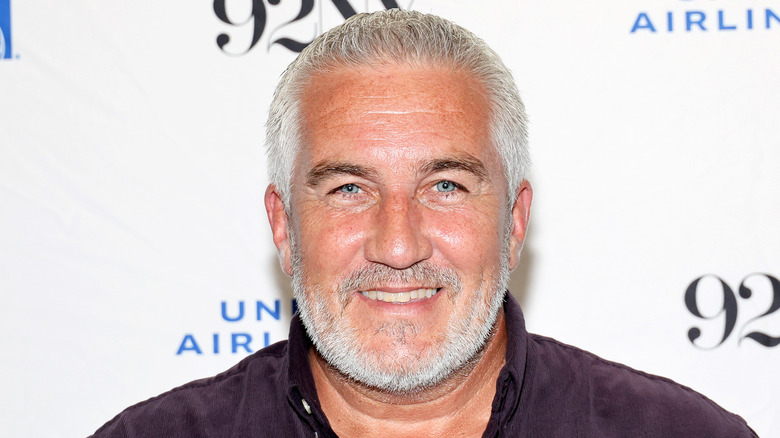 Dia Dipasupil/Getty Images
Despite ranking among the highest watched cooking television series on TV, "The Great British Bake Off" has come under fire in recent years for claims of racism and cultural appropriation. The series, which often features nationality-themed weeks requiring the contestants to perform various challenges crafting Japanese or Mexican-style confections, has announced that they would no longer be doing these specific theme weeks when the show's 14th season premieres on September 12.
In a recent interview with The Guardian, series executive producer Kieran Smith explained how the team behind "The Great British Bake Off" has made a concerted effort to ensure the latest batch of episodes gets back to the basics of the show and does not offend general audiences. Last season was mired by a number of fan complaints, mostly revolving around the insensitive nature with which the series' hosts handled "Mexican Week." The episode following the theme opened with presenters Matt Lucas and Noel Fielding "wearing sombreros and serapes, using maracas and speaking in fake Mexican accents" according to a write-up in People.
What challenges will replace the nationality theme weeks?
While no direct answers have been provided at this time, executive producer Kieran Smith has hinted that the latest season of "The Great British Bake Off" will be getting back to its roots with more simple and grounded challenges than those which audiences have become accustomed to seeing in recent years. When asked what challenges will be present in the 14th season, Smith stated, "We're going very traditional. We're doing all the regular weeks: cakes, biscuits, bread, patisserie, chocolate, plus party cakes is a new theme. No spoilers, but it features challenges I think viewers will love."
This means the show's 14th season will likely contain a balance of old and new, providing fans of the series with plenty of guilt-free content to enjoy. Though the series never intentionally set out to push the boundaries of fans across the world with divisive takes on international cuisine, "The Great British Bake Off" is nevertheless retiring nationality week for good. Hopefully, this newfound change will please new and returning viewers of the hit baking competition show while providing the hosts — including newcomer Allison Hammond — with plenty of inoffensive avenues for humor.