Despite Inflation, Costco's Membership Fees Are Staying Put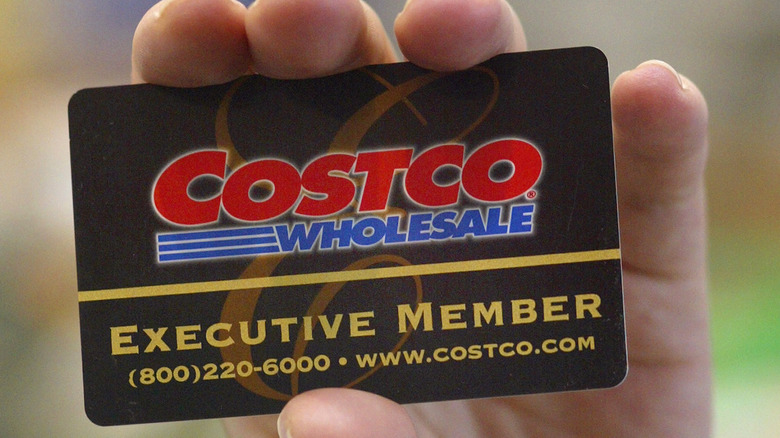 Tim Boyle/Getty Images
In recent years, Costco has garnered something of a reputation for standing by customers and maintaining its low prices as well as its high-quality discounts, even as inflation threatens to price many shoppers out of the average grocery store. Tales of behind-the-scenes discussions regarding the famed cheap hot dog meal have become the stuff of legends after a series of reports indicated the Costco founder threatening violence to keep the price from shifting. So, it came as no surprise this week when Business Insider reported that the warehouse wholesaler has no intention of raising its membership fees — even if Costco can't entirely escape inflation.
Costco CFO Richard Galanti explained during a recent quarterly earnings call that an increase will occur at some point, but he feels that "now is not the time." The company typically raises its membership fees at a rate of roughly $5 once every half-decade or so, with prices escalating from only $25 in 1983 to $60 today. The last time Costco raised its rate was more than six years ago, making the company already a bit overdue for another $5 bump.
Costco currently has several membership options available, each charging a single annual fee. The most common membership type for individual shoppers is the $60 Gold Star package, with the option to upgrade to the $120 Executive account, which offers a host of additional benefits.
How can Costco afford this?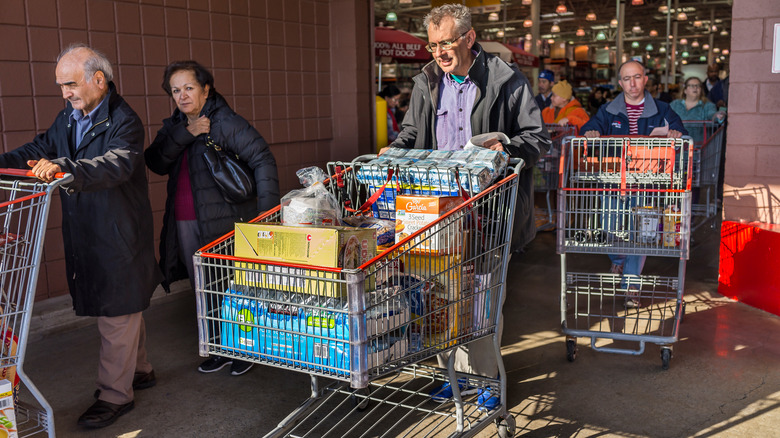 Krblokhin/Getty Images
Since the warehouse first opened its doors in 1983, consumers have attempted to find creative ways to circumvent the membership fee in hopes that they can take advantage of Costco's excellent deals without paying into the system. In fact, Costco recently employed strict membership-sharing measures to crack down on those improperly double-dipping by using membership cards belonging to their friends and family members, in a move some have compared to Netflix's recent streaming purge.
One of the reasons Costco is able to offer such low prices, including loss leaders such as the iconic hot dog meal and the pizza slice, is because the company recuperates losses by collecting on membership subscriptions. Last year alone, the chain reported over $4 billion in revenue from just membership fees, accounting for more than half of the total annual profits.
Although the chain's current membership fee of $60 clocks in a bit higher than its competitors, many consumers claim that they save so much shopping at the massive warehouse that the price of admission is ultimately negligible. Richard Galanti also expressed during the quarterly earnings call that shifting members from the $60 tier to the more expansive Executive account could help further delay the upcoming price hike.