Even Costco Can't Escape Inflation, According To Twitter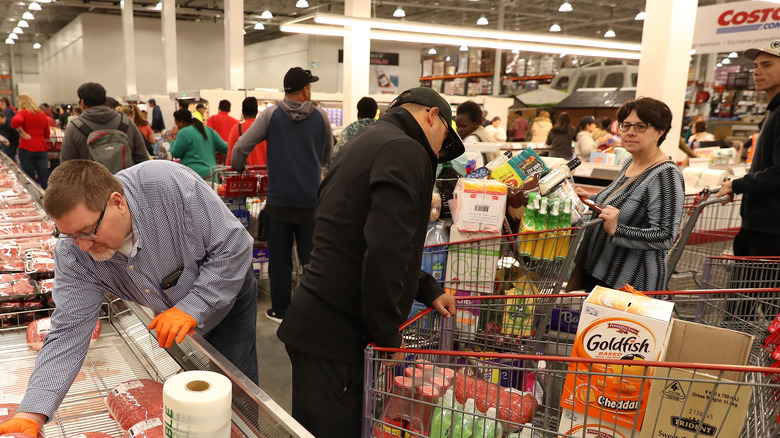 Paul Kane/Getty Images
Achieving yearly revenue of over $195 billion, Costco certainly isn't short of cash — indeed, its annual sales are actually expected to grow to in excess of $223 billion, according to Forbes. It's therefore reasonable to assume that the mighty company can weather financial calamities.
However, Twitter users have been expressing widespread concern that Costco has been raising prices for numerous items — including staples such as bacon and coffee — despite the company's high turnover. One Twitter commenter, @JoeBriggsEsq, suggested that the price increases were unnecessary, believing that businesses like Costco are more interested in boosting profits than helping out customers. According to Costco, the company has seen a 25% increase in net income to $5 billion as of 2021.
CNBC also reports cost increases at Costco's food courts as of mid-July, including 20-ounce sodas increasing from 59 cents each to 69 cents, and chicken bakes rising one dollar to $3.99 — but the historically low-cost hot dogs are reputed to be remaining at $1.50. So, what price hikes have Costco customers noticed, and why are the rises happening?
Costco admits to charging more for food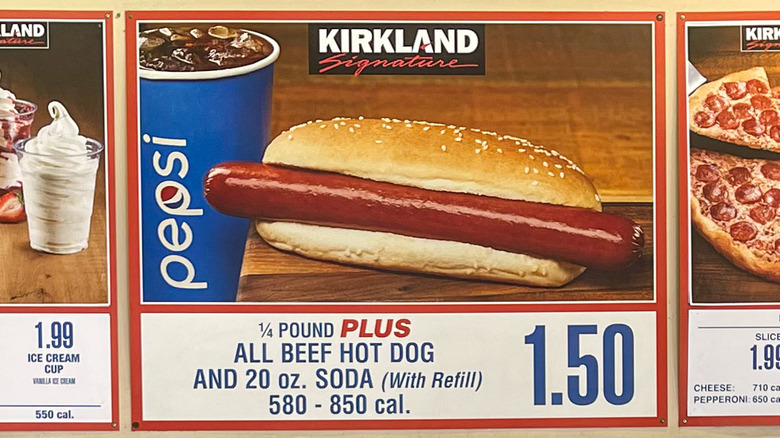 George Rose/Getty Images
Twitter users are claiming that Costco has been putting its prices up by unrealistic margins, including @Jmb2joe reporting a $3 rise in toilet paper. Commenter @cheryl_wheeler has noticed that Costco bananas are more expensive than those at Amazon Fresh, while @Jacobneufeld123 believes some boxes of cereal cost the same but are smaller.
Costco openly admits putting up prices, especially for food and sundries, reports TheStreet — however, the company still believes it is pitching its products at competitive prices. It blames price rises on inflation caused by more expensive raw materials and transport, as well as more money spent on labor. Costco is reluctant to increase the cost of its membership, notes TheStreet.
The Federal Reserve uses interest rate rises as a method to control inflation, the theory being that the economy slows down and companies like Costco have to stabilize their prices in order to compete with rivals (via The New York Times). CNBC reports that interest rate rises take effect gradually and that supply chain issues will need to be rectified before inflation reduces — a process expected to take months rather than years.