All The Free Food Deals In January 2019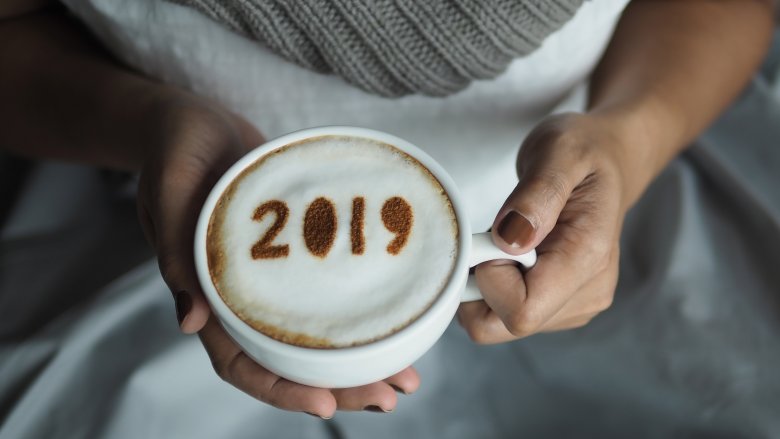 Shutterstock
Welcome to 2019! Whether the last year was full of hardship or epic wonderfulness, it's time to put it in our collective rear view mirror and look ahead to the new year. And honestly, what better way is there to welcome in a whole new year than with some free food?
If your New Year's resolutions involve doing better at this impossibly hard game of life we're all playing (and who doesn't have that as one of their resolutions), how about making it a point to save where you can? Here's an idea: start each month by figuring out how to get the most for your money, and making it a point to get a free lunch, dinner, or snack while you can. Put what you save in a jar, and see what you've accomplished by the end of next year. Then, buy yourself something awesome! (Depending on how 2019 goes, you might need it!)
Sound like a plan? Good! Let's help you out by telling you were you can find some of the best free food deals in January of 2019.
Cumberland Farms
Cumberland Farms always has a ton of great deals and specials going, and they're perfect for when you're on the road and you need a quick snack to hold you over until you get where you're going. They often offer free chocolate bars, snack-size candy, chips, and popcorn bags with the purchase of a drink, but if you're going past a Cumberland Farms on New Year's Eve, you're not going to need to buy that coffee (via Convenience Store Decisions).
They're going to be helping you stay safe on the road by offering customers a free coffee any time between 5 p.m. New Year's Eve and 5 a.m. New Year's Day. And it's not just coffee, either. Pick up a hot chocolate, tea, or cappuccino if you prefer, and seriously, the only thing better than coffee is free coffee — especially for anyone who's spending their New Year's Eve as the designated driver and keeping everyone else safe and sound. Thanks, guys!
Sheetz
No matter what your plans are when it comes to ringing in the new year, chances are pretty good you could use a pick-me-up. Fortunately for you, Sheetz convenience stores knows that, and they have you covered. If you happen to be anywhere near one of Sheetz's almost 600 locations this New Year's Eve and New Year's Day, you can stop in for a free coffee any time up to 4 p.m. on January 1.
TribLive says that even though the holiday season is coming to a close, customers who are stopping in for that free coffee still have the chance to do something awesome and make a donation to Sheetz for The Kids. The employee-run charity raises money to sponsor underprivileged children and make sure they get a holiday season to remember for good reasons instead of bad, and what better way to get some good karma for the new year than contributing to making kids smile?
Shake Shack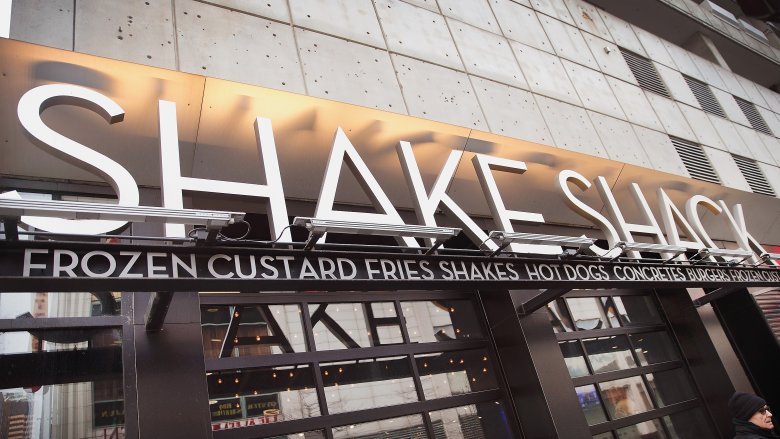 Getty Images
It's all about convenience today, and more places are trying to encourage their customers to download and use their apps. Why wouldn't you? Place your order before you get there, and there's no more waiting around. Time is valuable, after all!
Shake Shack knows that, and they're offering customers a pretty tasty incentive to place an order through their app (via Thrillist). It's only on until January 2, though, so you'll have to be quick. Just place your order (you'll need to order a minimum of $10 worth of stuff), and you'll get a free burger. That's not a bad deal, right? The only question is, are you going to enjoy that free burger yourself, or are you going to spread a little goodwill and cheer to kick off the New Year? Whether your resolution  is to be a better friend or save money, Shake Shack has you covered.
McDonald's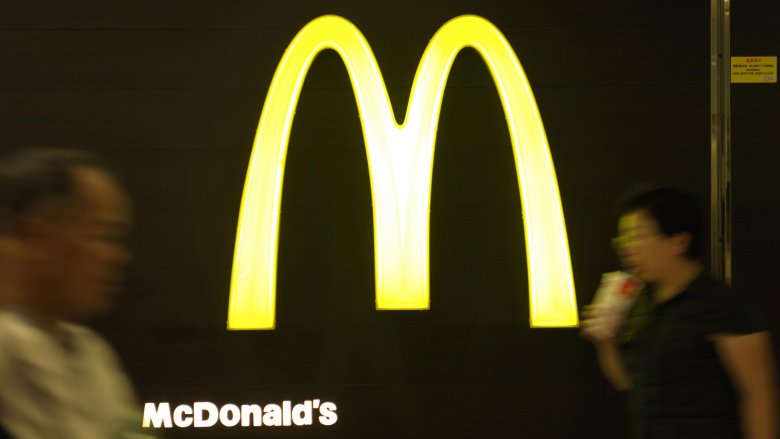 Getty Images
Let's say you want to do something nice for your neighbors, your group of friends, your family, or your coworkers. How about picking up a round of McCafe beverages? All month long, McDonald's is giving something back to you for your thoughtfulness, as long as you place an order with their app.
Buy any five McCafe beverages, and you'll get one free. It's up to you what you want to do with the free one, of course, but how often do you get rewarded for being so thoughtful? (Want to purchase those five extra beverages all at once? Do good and make someone's day: drop them off at your doctor's office, your post office, or to anyone else you just want to say "thank you!" to. It's a sure way to make someone smile!)
McDonald's is also giving away a free soft drink of any size when you order a medium or large fry via the app. You can take advantage of this one once a week for the whole month, and there's a lunch sorted!
Burger King
Getty Images
Burger King doesn't have any completely free deals going, but they do have some ridiculously good deals on offer this month that you can literally pay for with the change you find in your cup holder or in your couch cushions. 
First up is breakfast, and if it's been a while since you've had pancakes, now is the perfect time to remedy that. Stop by your local BK in the morning and you can take advantage of an incredibly tasty offer: three pancakes for only 89 cents, and you can't make them at home for that! 
When lunchtime rolls around, you can stop by and get a 10-piece order of chicken nuggets for just $1. Yes, that includes 2 sauces, too, and that's the really important part, isn't it?
While Burger King hasn't announced an end date for these promotions, they do note that they're only for a limited time. They could disappear any day, so you've been warned!
Love Chicken Fries? Until January 6, you can get a free order from Burger King as long as you jump through just a few hoops. You'll need to place your order through DoorDash, order $5 or more, and use the promo code NEWYEAR. Not too many hoops, right?
Wendy's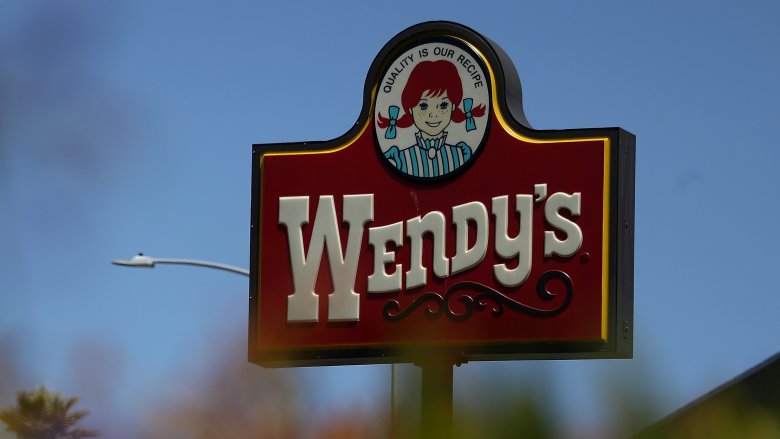 Getty Images
One of the best free food deals out there comes from Wendy's, and what is it that makes it so great? It's the gift that keeps on giving.
For the entire month of January (via the Square Deal Blog), you can pick up a Frosty Key Tag for just $2 (while supplies last). Then, for the rest of the year, you can show your key tag any time you order something to get a free Jr. Frosty. Even if you're just getting some fries to go with that Frosty, it's free! There's no limit on how many times you can use it, and every time you do, you'll know you were also doing something good for a great cause.
Sales of the key tags benefit the Dave Thomas Foundation for Adoption, with 85 percent of proceeds going to Wendy's charity. The foundation helps find families for children in foster care, and it's such a good deal that you might want to buy a few extra and keep them handy to stick on the gifts you give throughout the year. Who doesn't love a Frosty, after all?
Papa John's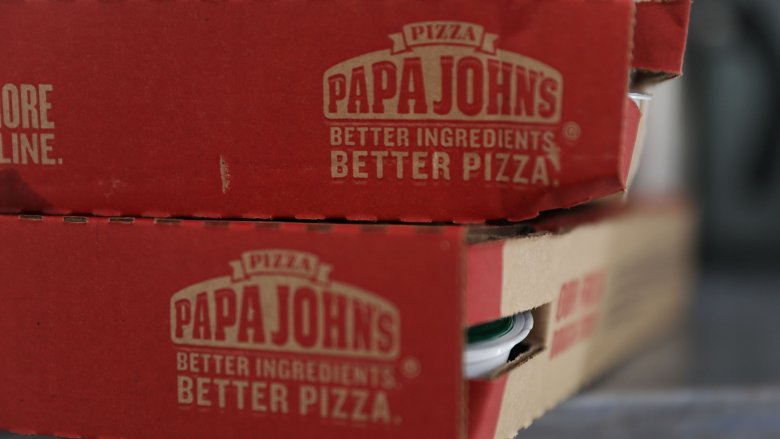 Getty Images
This isn't an offer for guaranteed free food, but it's an offer to enter and win so much free food we had to tell you about it.
On January 14, Papa John's will be selecting random winners to receive some serious Papa Dough. (That's their newly-introduced rewards program currency.) The grand prize winner will get enough currency to order themselves a year's worth of Papa John's pizza, along with a golden pepperoncini worth more than $10,000. First place will also get a year's worth of pizza, and there are 1,115 other prizes up for grabs, too.
To enter, just place an order using your Papa Rewards account through the web site or through the app (or order in-store with your account phone number). Each entry (linked to a minimum $5 purchase) is an entry to win, and just make sure you order by January 6 — that's the last day to enter and win before winners are announced and some lucky, lucky people have their dinners sorted for the rest of the year. 
Don't want to wait so see if you got something free? To celebrate the new rewards program, new and current members will get a free 10-inch cheesesticks with any order of at least $12.
Pizza Hut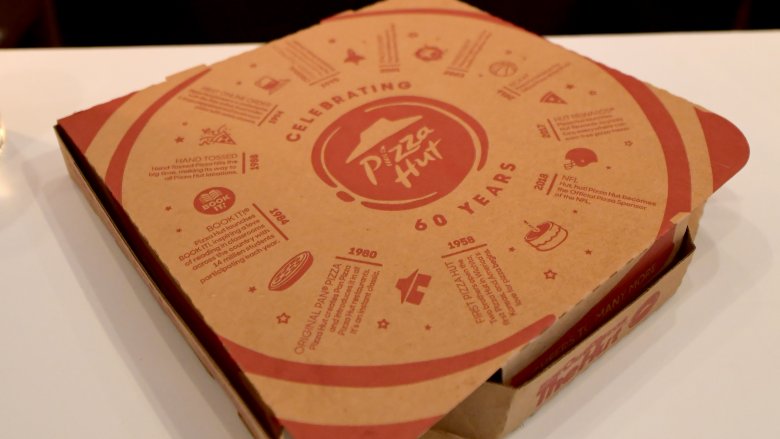 Getty Images
If it's been a while since you've been to Pizza Hut, they're giving you a great reason to go back. Until January 8, you can order online and receive 50 percent off any regularly-priced pizza (via QSR). There's no catch, either — just order, and you're essentially either buying one and getting another free, or getting a really good deal on a single pizza.
And don't forget, Pizza Hut is also in the middle of their Book It! program, where students can read, meet assigned goals, and be rewarded with a free, one-topping Personal Pan Pizza. Since Book It! started in 1984, that means a lot kids who grew up with the program are parents now, and a whole new generation is going through the longest-running corporate-supported reading program in the country. It's helped introduce countless kids to the idea of reading for fun, so it's not just about the pizza... but the pizza's pretty good, too.
Applebee's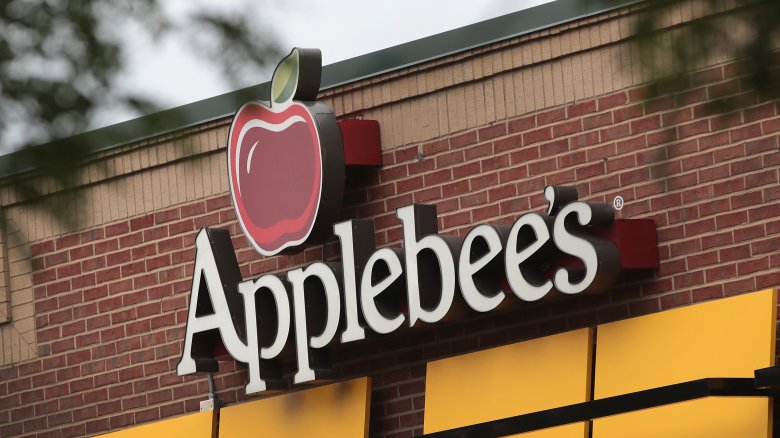 Getty Images
The new year might be a time for reflections and resolutions, but it's still in the middle of winter... and that's sort of depressing. Spring is a long, long way away, it seems, but the days are getting longer and do you know what else is happening? Rum cocktails from Applebee's at a super affordable price. At least it's summer somewhere!
Just $2 will get you a 10-ounce mug of Captain and Cola, and if you're wondering why it's not a rum and Coke, that's because it's not actually made with Coke. It's Pepsi, which may be a deal-breaker for some, but let's be honest: even the most die-hard Coca-Cola fans will love this one for only $2.
As with all of Applebee's low-priced cocktails, participation may vary by location, and if that's why you're heading there, you might want to call ahead and make sure it's on offer. Also, don't over-indulge or drink and drive — you want to be around to see the real summer.
Taco Bell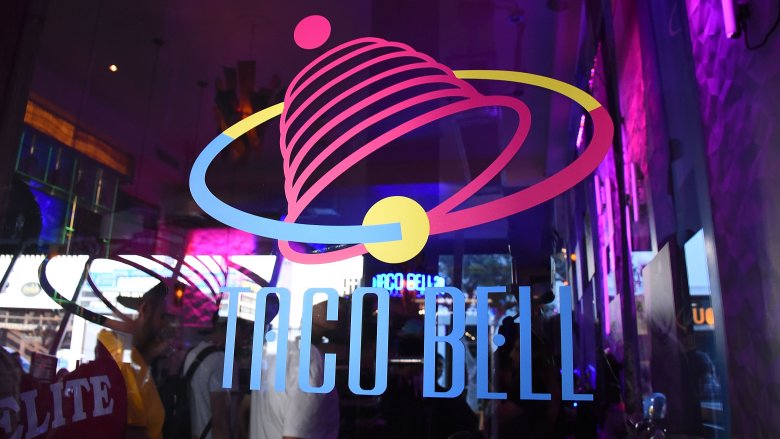 Getty Images
Love Taco Bell's Baja Blast? Really, really love their Baja Blast Freeze? You're not alone — AdAge says it's long been one of their most popular sodas, lagging behind only Pepsi. A huge percentage of Taco Bell customers say that's the reason they go there, so it's a pretty big deal that you can get some for free this month.
All you need to do is sign up for their app, place an order through either the app or the web site, and pick up your free Baja Blast Freeze when you head to the store. Even better, the promotion notes that the offer is up for grabs "once per day per user," and expires first thing in the morning on February 1. Look at it this way: over the course of the month, what you'll save in drinks will cover a lot of lunches in February. That's a win no matter where you're going to eat.
Baskin-Robbins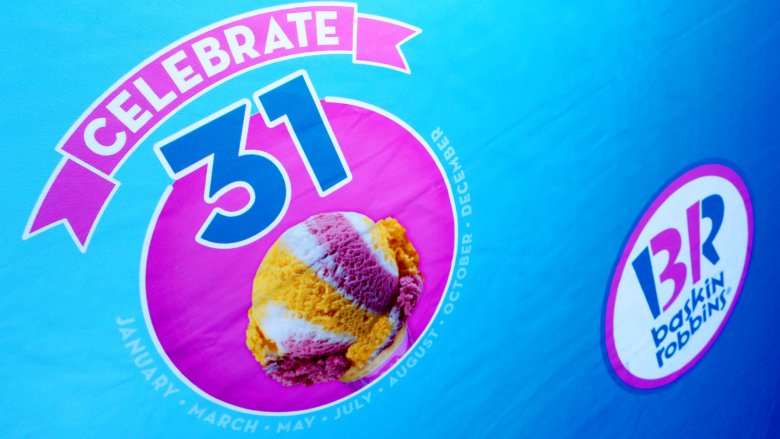 Getty Images
It doesn't matter which kind of ice cream is your favorite, or if you like to try something new each and every time you go to Baskin-Robbins, you'll need to keep an eye out for those months that have 31 days.
Like January does, and yes, just like the 31 flavors. According to Charlotte on the Cheap, Baskin-Robbins is going to be continuing their Celebrate 31 promotion throughout 2019, and that's good news for ice cream lovers. (Seriously, isn't that everyone?)
On the 31st of the month, head into Baskin-Robbins, pick out your ice cream flavor, and pay only $1.50 for a single-scoop cone or cup. (Extras are, well, extra.) Even if you're promising to cut back on the sweets this year, this little treat isn't going to hurt — you need to treat yourself, after all, so go ahead, find out if your local location is one of the participating ones, and set a reminder in your phone for January, March, May, July, August, October, and December 31.
Arby's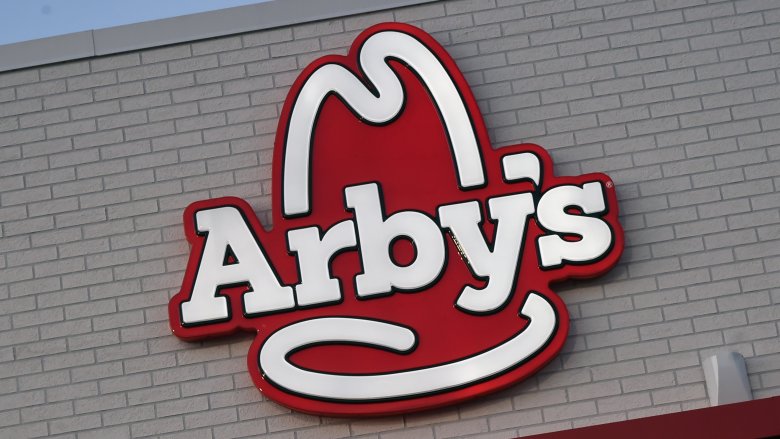 Getty Images
If you're not a fan of Arby's distinctly-textured roast beef, you might tend to give this fast food chain a miss. It's definitely a love-or-hate sort of thing, and if you haven't been there in a while you might not know they have a whole line of Signature Sandwiches that have little in common with the roast beef sandwiches they're known for.
Not sure? Sign up for their email list, and you'll get a coupon to try one of those sandwiches for free with the purchase of a drink. There's the Roast Beef, Turkey, and Traditional Greek Gyros, a Smokehouse Brisket, a Loaded Italian, and even a Reuben. You'll get more offers, promotions, and deals in your inbox, too, so it's definitely worth signing up for even if you don't count the free lunch. Plus, it's just one more reason to go and get some of those delicious curly fries. As if you needed a reason!