Is Costco Open On Christmas Day 2023?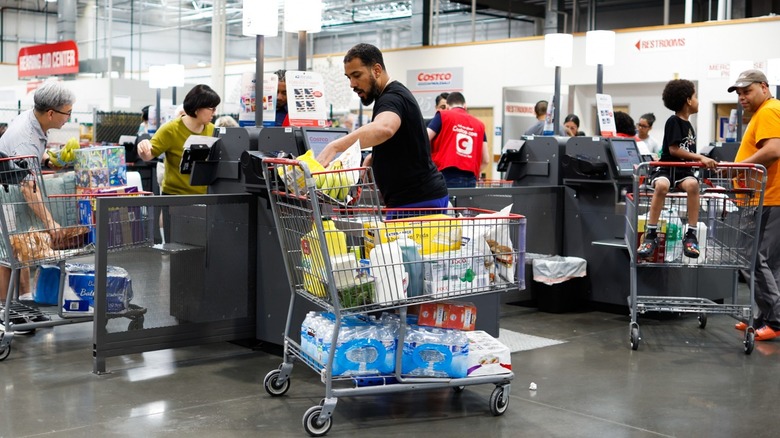 View Press/Getty Images
Every year as the holidays draw closer, procrastinators and anxious adults everywhere begin making mental lists of the items they still need to purchase. Maybe you wanted to stock up on one of Costco's most underrated drinks, Bundaberg Spiced Ginger Beer, to combat guests' after-dinner stomach issues. Or perhaps you've decided to buy desserts instead of baking, and you want to snag one or two of the chain's popular seasonal pumpkin cheesecakes before they sell out. Whatever the reason, don't wait until the last minute because Costco's doors will be locked on Christmas Day.
According to the warehouse giant's website, there are seven days out of the year when the store is closed: New Year's Day, Easter Sunday, Memorial Day, Independence Day, Labor Day, Thanksgiving Day, and Christmas Day. The good news for Costco customers is that stores will open at 8:30 a.m. on Christmas Eve, which is one (or, in some cases, one-and-a-half) hours earlier than the store normally opens. The bad news is that most stores will also close at 5:00 p.m. this day, so you'd better get to your local warehouse early if you don't want to fight with other Costco members over the last pickings.
In the 2010s, many people thought stores would start opening on Christmas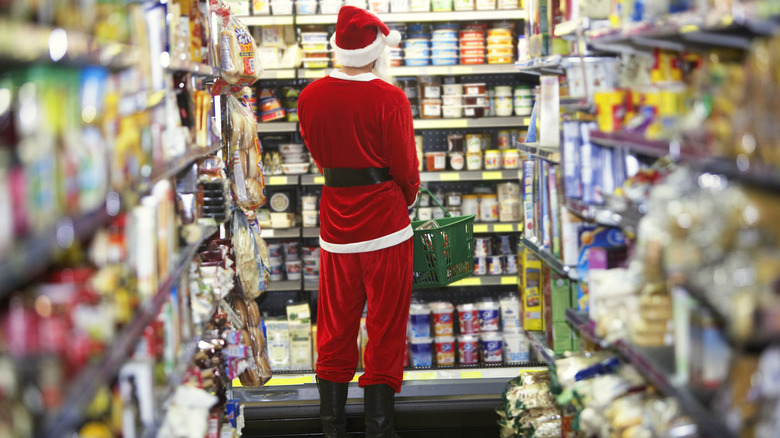 Bec Parsons/Getty Images
During the 2010s, many people surmised that before long, stores that were typically closed on Christmas Day would start to remain open. Why? Because the same thing happened with Thanksgiving. Stores that had previously remained closed on Thanksgiving started with limited hours, which grew to longer hours.
Even a 2015 survey conducted by analytics company LoyaltyOne Consulting showed that 18% of those polled (ages 18-65) said they'd go to a store if it was open, and 30% of polled millennials said they definitely would (via CNET). "It's inevitable," LoyaltyOne managing partner Dennis Armbruster told CBS News in 2015. "Consumers are also highly used to getting what they want, when they want it." Luckily, that day has yet to come, and many stores that used to be open on Thanksgiving Day began closing when the pandemic began and have yet to reverse course.
Costco joins a list of other stores that close their doors on Christmas Day, including Home Depot, Kroger, Sam's Club, Trader Joe's, and Target. Some stores will have their doors open, with either regular or partial hours. For those desperate for missing ingredients or dinner items, Albertson's, Acme, Giant, and Bravo Supermarkets will be open. If you require wrapping paper, tape, or last-minute gift cards, CVS, Rite Aid, Walgreens, Circle K, and Casey's General Store will also be open. But as always, call your local store ahead of time to double-check.