All The Free Food Deals In April 2019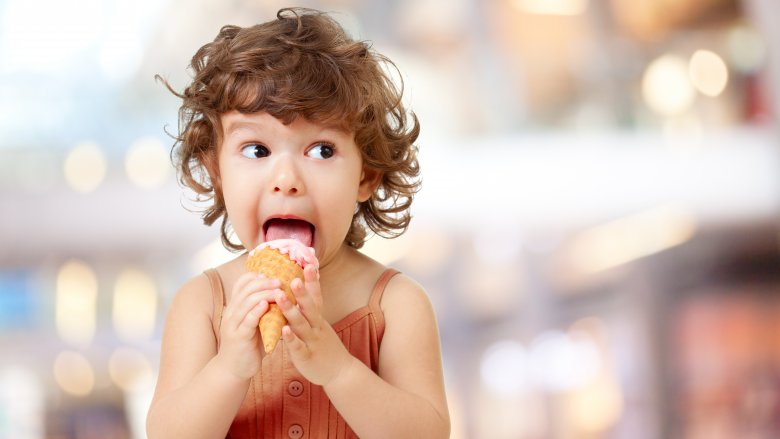 Shutterstock
The year is absolutely flying, and in spite of the fact that it seems like everyone's barely had time to recover from their New Year's Eve celebrations, it's already April Fools Day. On the plus side, that also means spring is here. Another vacation from school is just around the corner, spring cleaning is in full swing (or should be, what are you waiting for?), and best of all, spring is here. Flowers are poking their heads up, the weather's getting milder, and you've probably even driven somewhere with the windows in your car open.
Finally! Since there's too much stress and worry and adulting going on in the world today, we're going to focus on the fun stuff that makes your day just a little bit better. Like free food! There's all kinds of great deals going on during the month of April, from free ice cream, to free pancakes, and free pretzels. Let's talk about the best kind of food there is: free!
Wendy's
Getty Images
You don't have to be a sports fan to take advantage of Wendy's March Madness promotion. It's called Take Your Shot, and PR Newswire says it's slated to disappear on April 7 — so you'd better get there quick to get your free stuff.
All you need to do is buy a large drink, peel the sticker, and see what you've won. There are a ton of food prizes up for grabs, along with credits you can use on their app and a grand prize of a trip to Atlanta, Georgia for next year's Final Four. Sure, winning that means you're going to have to plan ahead, but it's good to have something to look forward to, isn't it?
As if you need more of a reason to check out Wendy's, let's talk about that drink. They're also going to be launching the new Orange Vanilla Coke through their partnership with the Coca-Cola Freestyle machine, and let's be honest: that sounds delicious.
Ben & Jerry's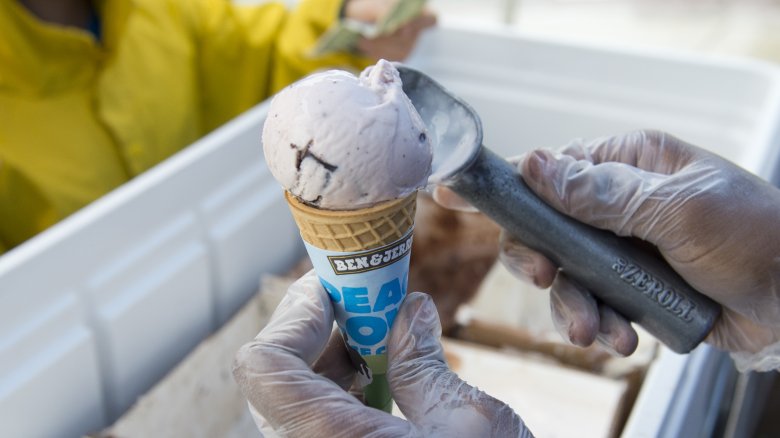 Getty Images
The only thing better than ice cream is — you guessed it — free ice cream. On April 9, Ben & Jerry's will be celebrating their annual Free Cone Day, and customers who stop by Scoop Shops between noon and 8 p.m. will get a free cone. How can you beat that?
The annual event has a pretty cool history, too. They've been doing Free Cone Days since 1979, when their gas station-turned-ice cream shop became the first place to hand out free ice cream. They decided to do it as a way to say "thank you" to everyone who had supported them during their first year, and that's the kind of generosity that makes you proud to support what was then a small business. Their Sarasota Springs, New York, location was the first outside of Vermont to pick up the tradition in 1984, and by 1993, every single U.S. location was doing it.
If you're thinking that's a ton of free ice cream, you're right: in 2015, they handed out more than a million free scoops.
Domino's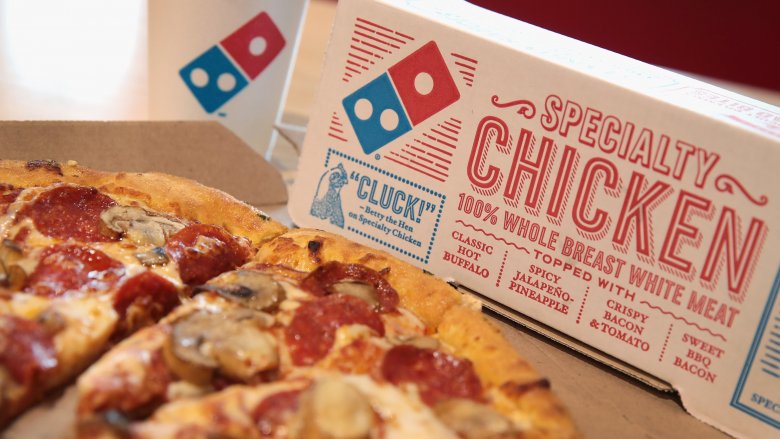 Getty Images
Love pizza? Love free pizza? Domino's has just the promotion for you.
All you need to do is log onto their mobile app by April 28, and use it to take a picture of the pizza you're eating. It doesn't even have to be a Domino's pizza, just enough of a pizza that the artificial intelligence built into the software recognizes it as being (at least) cheese and sauce on a crust. You'll get 10 loyalty points for each pizza you scan, up to a maximum of 60 points. Hit the 60-point mark, and you'll get a free medium pizza from Domino's.
That's it! CNBC says they're expecting to give away 100 million points over the course of the promotion, and that's a lot of free pizza. It'll be worth it for them in the long run, though, as it's meant to get people using their app — and tasting their pizza. While they're certainly not the only place to use gimmicks like this to get people downloading and ordering through their phone, it's pretty brilliant that you can even score points just making your own pizza at home. It doesn't get much easier than that!
Burger King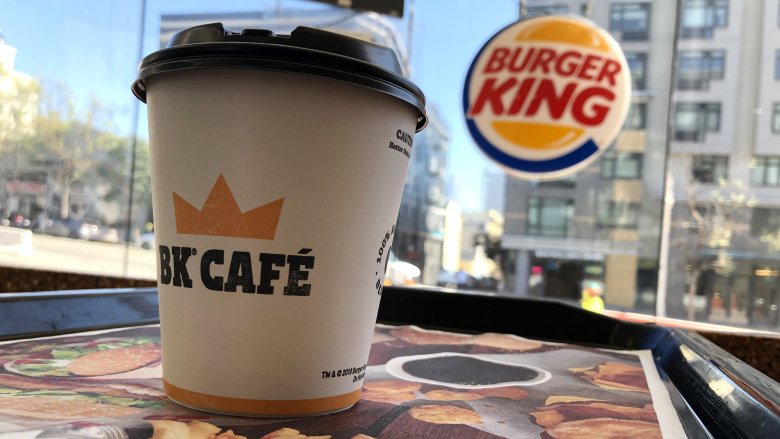 Getty Images
All's fair in love and breakfast wars, and Burger King has just announced (via CNBC) a new program they're hoping is going to give their breakfast sales a much-needed boost.
Here's how it works. Log onto their mobile app and sign up for the coffee subscription program. Pay just $5, and you'll get a small cup of hot coffee each and every day for that super-low price. That has the potential to be some serious savings if you happen to pass by a BK on your way to work in the morning, and you can't get much better than free coffee.
The offer isn't valid for iced coffee or any other kind of fancy cup of joe, but here's something you might not know if you haven't been to BK in a while. They've officially launched their BK Cafe brand of coffee, and it's meant to help them take on McDonald's McCafe. They're hoping that — coupled with the subscription program — will help them corner a chunk of the breakfast market. But you? You win, even if it's just the coffee you're after. 
Cumberland Farms
One of the best things about spring is most strongly felt by those who live in areas that make long, cold, snowy winters a regular part of daily life for at least half the year. After that, it's the ability to go out and do things without having to bundle up, scrape off your car, and plow the driveway first that make spring so amazing. If you're taking the opportunity to head out and about this month, stop by Cumberland Farms and stock up on some free goodies — you'll appreciate it later in your travels.
There's a ton of free stuff up for grabs this month and we'll start with a BOGO offer on Powerade. Buying a King Size Kit Kat or a Hershey's with Reese's Pieces bar will get you a free coffee or a Chill Zone beverage, and if you're stopping there to buy a drink in the first place, there's other stuff you can get, too.
Pick up a 1-liter Mountain Dew, Pepsi, or Lifewater, and you'll get a free Gatorade protein bar, while a 1-liter of Lipton Brisk tea (or a 20-ounce Schweppes) will score you a free pack of Cumberland Farms Farmhouse Cookies. Prefer Pepsi? Buy a 20-ounce bottle of that (or Aquafina), and you'll get to choose from seven different Cumberland Farms Sweet Treat Candy packages. 
IHOP
IHOP is definitely something of a guilty pleasure, and there's nothing wrong with those. Chances are good that when you go there, you get the pancakes, right? Not getting a stack of those delicious, fluffy pancakes would be like not getting a Frosty from Wendy's or fries from McDonald's, but IHOP does have other things on the menu.
For example, their omelettes, and now is a perfect time to give them a try. For a limited time only, you can get free, unlimited pancakes with the purchase of any omelette. And even IHOP's biggest critics have to admit they sound pretty good. There's a Chicken Fajita, a Big & Spicy BBQ, a Bacon Temptation, a Cheeseburger... all right, so no one ever went to IHOP to eat healthy, but we already knew that, right? What have you got to lose? Nothing: you can even design your own omelette if none of those sound good, and pancakes make everything worthwhile.
Taco Bell
You can absolutely get a free taco from Taco Bell every Tuesday, but this is a weirdly specific offer: since it's in partnership with T-Mobile, you're going to have to be a T-Mobile customer in order to take advantage of it.
Aside from that little stipulation, it's pretty easy. Just download the Taco Bell app, sign up for an account, and check the "Offers" section. There, you'll find options for a free Crunchy or Soft beef taco, and don't worry — if you're not keen on the beef, you can always replace the meat with beans and still be eligible for the freebie. While there's no end date to this offer, they do warn that it's subject to change at any time — and that means it could disappear without warning, so you'd better take advantage of Taco Tuesdays while you can.
Not bad, right? Well, as long as you're a T-Mobile customer, that is. You're out of luck otherwise.
Applebee's
April is a tricky month: sometimes, it seems like it's just mocking you with the prospect of warm days and sunny afternoons. If you're craving a little fun in the sun, you might want to head to Applebee's this month, because with the help of their monthly special, you can at least get a taste of summer.
Because what tastes like summer more than strawberries? All month long, they're offering a Strawberry Dollarita for just $1. And it's not just the drink that's strawberry-flavored, it's the straw too. It comes with a strawberry Twizzler, and if you're wondering just how much strawberry one drink should have, the answer is always "more."
But here's the part where we have to remind you of a few things — it'd be easy to overindulge with these dollar mugs of deliciousness, so please, drink responsibly. And, it's also worth noting that the deal might vary by location, so if you're heading out with this one in mind, you might want to call your local Applebee's just to double-check it's being offered when you want to go.
Ben's Soft Pretzels
There's a lot of "national" food days out there, and while some are goofy and some just seem downright unnecessary, National Pretzel Day is one that everyone can get behind. If you're fortunate enough to live near Ben's Soft Pretzels, you can not only score a free pretzel on April 26, but you can do something good for someone else, too.
Customers will get a free pretzel that day, but there's a catch: they'll need to make a minimum donation of $1, which will go to the Intrepid Fallen Heroes Fund. (In case you've never heard of them, they're an organization that supports military personnel who are suffering from post-traumatic stress and traumatic brain injuries.)
They've got a fun contest running for the month, too. Pick up a pretzel, post a photo on Facebook, Instagram, or Twitter, and tag it #nationalpretzelday #benspretzels. Then you'll be entered to win free pretzels for an entire year, and seriously, what could be better than that? Voting will be happening through the 30th, until one lucky, lucky winner takes home an impressive prize.
McDonald's
Getty Images
McDonald's has quite a few deals going on in April, but not all of them are lasting for the entire month. If you're a fan of the McCafe beverages, you'll only have until April 14 to take advantage of a $1-off offer that's only available when you order through their app. It's valid on a medium or large Frappe, Mocha, or Latte, so there's bound to be something there for everyone.
You have a little longer — until April 28 — to get $1 off a large order of fries, but again, you'll have to order through their app. While you do, you'll also be able to pick up a great deal on a pair of Big Macs. Buy one through the app, and get the other for just 50 cents.
And all summer long, they'll be running a buy five, get one free deal on their McCafe beverages. They're all eligible for that, and look at it this way — sure, you can share with some family members, but we all know that there's just some days that call for a lot of coffee. Line 'em up!
Dunkin'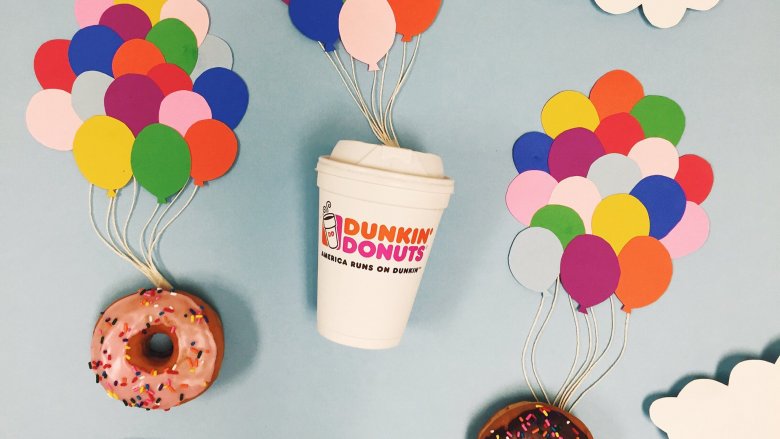 Facebook
When Dunkin' Donuts rebranded themselves as just Dunkin', it was clearly an attempt to get customers to realize they offered more than just donuts. They have a wider selection of food than their name gave them credit for, and for every Monday this April, they're offering their rewards' program members the chance to score some free hash browns.
You'll need to download the app if you don't have it, and sign up to become a DD Perks member. Then, just order a medium (or larger) beverage through the app, and add an order of hash browns for free. That's breakfast sorted, and you're welcome! (This one's just for you: there's a limit of one order per member on each Monday of the month.)
And they're serious about their hash browns, which are made with a top secret, proprietary blend of spices and potatoes sourced from the Pacific Northwest. Sound good? Give 'em a try, for free!
Pilot Flying J
Pilot Flying J has hundreds of locations across the country, and if you've never stopped there for anything but gas, you're missing out.
For the entire month of April, they have a pretty awesome incentive to get people to download their app and stop in to do more than just refuel their car. Just download away, and every day during the month, there's going to be a new drink given away to customers for free. One day it might be coffee, the next day might be soda, and the next might be bottled water — but there's always going to be something!
And while this might be a promotion designed to get you to download yet another app on your phone, this one is going to keep being useful. Ever sat in line at the pumps and just watched as cars that pull in behind you start darting ahead? The app will tell you which lane is likely to open first, and it'll also tell you how many parking spots are open. That's all in addition to loyalty points and promotions, so for drivers, this could be a massive win.
Starbucks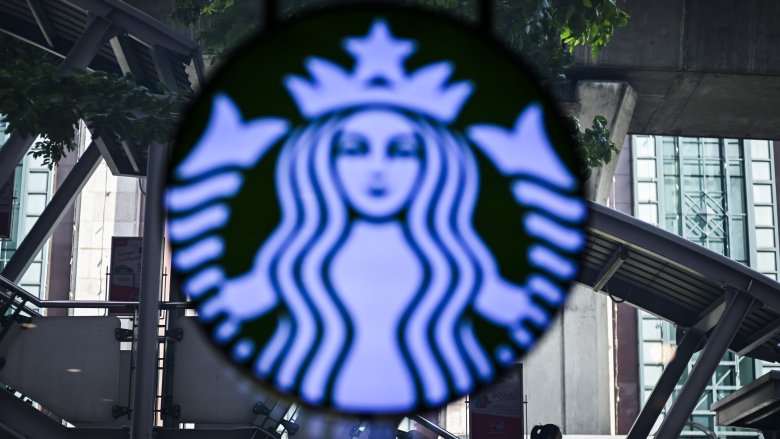 Getty Images
Fans of Starbucks know that their rewards program is pretty sweet, and this month, it's going to get even better. Starting on April 16, Starbucks is going to be adding even more reward options to the program, and you'll have a ton of new rewards to choose from when it comes to spending your stars. (For anyone not familiar with the program, you just sign up, pay via registered gift card or the app, and you'll get 2 stars for every dollar you spend — even at specialty Starbucks like airport and Target locations.)
So, what are they going to be offering? Hit the 50-star mark, and you can redeem those for a free hot, brewed coffee or a butter croissant. Wait a little longer, and the reward gets better. Just for some examples, 200 stars gets you a free lunch sandwich or salad, and 400 stars gets you a bag of coffee to take home with you, or your choice of beverage tumblers. Points add up faster than you might expect, and since you're going to be there anyway — probably ordering something awesome off the secret menu — you might as well get free stuff while you're at it!